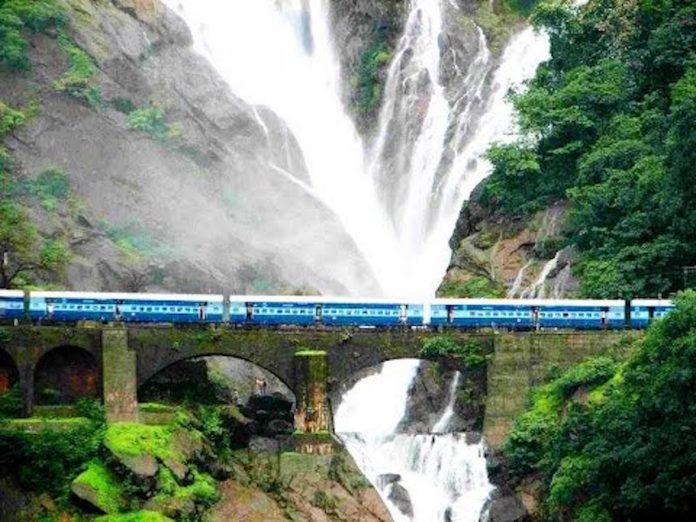 Goa is an international tourist destination in India. It is popular for the international wedding, beach tour, adventure tour, wellness tour, and honeymoon tour. You will feel like you are in a foreign nation once in Goa. This is because; it has traces of colonial culture. This is the only place in India, which pulls most of the foreigners. It boasts casinos, nightlife, and night partying on the beachfront. It is an all-season tourist place. Goa is a tourist-friendly place too in West India.
You must check your mesmerizing Goa local tour packages include the below-mentioned ten attraction places to see.
1.Baga Beach
This is the most happening sea beach in India. You can find domestic and foreign tourists plunge into this beach in the morning and night. In the morning, it is best to take a sunbath, go for a massage, and enjoy the seawater adventure sports. During the night, you can enjoy the night beach party and nightlife. There are many restaurants, beachfront clubs, and bars in Baga beach.
2.Patnem Beach
This is a popular wellness beach to visit by anyone to do Yoga. You will not find any other disturbance. You can sit on the white sand and do various Yogasanas and relish with a cool sea breeze. Yoga needs fresh air to breathe, and this place has such an ambiance. You can join a Yoga class and learn this art of wellbeing from the masters.
3.Titos Lane
If you wish to go for a night party, this lane is full of clubs and bars. The nightlife starts from 10:30 PM to 03:00 AM. You can go single, groups and couples entry are permitted. You can have a full bash with DJ music, dance, and dine in these nightclubs. You must book in advance during the weekends.
4.Mandrem Beach
It is the best beach for people seeking privacy. It is not a crowded beach. You can stay in traditional resorts near the beachfront. This is the best place to take a sunbath and swim in the seawater. The honeymooners can prefer here to stay once in their Goa trip.
5.Grand Island
The seawater adventure seekers must visit this island to explore the underwater sea activities. You can do snorkeling throughout this island. Its seawater is crystal clear during the summer season. This makes it an, most happening place to go for scuba diving and sea dives. The people who do not wish to get into the seawater can do fishing from their boat.
6.Dudhsagar Waterfalls
This is a scenic aquatic beauty to see on the Western Ghats of Goa. A mesmerizing waterfall falls from the lush green tropical rainforest. The Konkan Railway line and a bridge are present near the waterfall cascade. It will be mind-blowing to watch train passing this waterfall. You have to trek a few miles in the forest cover to reach this attraction.
7.Divar Island
It is a cute and exotic lush green island to be once in Goan trip. This is a preferred place for romantic couples. It will be small beachfront during the low tides only. Otherwise, it is a cliff beach. There is a small mount, and you can reach its top by trekking. The view of the Arabian Sea looks beautiful. You can also see the sunset from this top citadel.
8.Boathouse Tour in Goa
The Chopra River is the only place to enjoy a traditional boathouse ride. You can hire a boat with food and drinks. This will make you explore the riverside from the morning to sunset. The sunset view from this river is the best to take postcard size photos. This is the best way to spend your private time in a boathouse for romantic couples.
9.Bambolim Beach
You must visit this hidden beach once on your Goa tour. You can stay near the beach in beach resorts and budget-friendly hotels. It seawater is shallow and without tides. It is a golden sand beach with lush green palm groves on the shore. There are many sea rocks present in this seawater. These are the best place to sit and relax.
10.Mollem National Park
Apart from the sun, sand and the beach, you can go for nature trails in Goa. This is a National Park in the rainforest area of the Western Ghats. It is an evergreen forest, which soothes you eyes while trekking this forest reserve.
Goa tour packages from Delhi is cheaper to book through an online channel. You will get some discounts and offers on your accommodation and flight tickets.