Indulge on a thrilling journey through the most captivating theme parks in Asia, each promising an unforgettable adventure for families with kids of all ages. From the heart-pounding speeds of Ferrari World in Abu Dhabi to the enchanting world of Disneyland Tokyo, these iconic destinations combine exhilarating rides, beloved characters, and immersive experiences.
Whether you're seeking high-octane excitement, educational exploration, or a peaceful escape into nature, this list of top theme parks has it all.
So, fasten your seatbelts, secure your tickets, and get ready to create lasting memories with your loved ones at these remarkable Asian theme parks.
Here is the list of best theme parks in Asia to visit with kids:
1. Ferrari World – Abu Dhabi, UAE: Ferrari World Abu Dhabi is a quintessential haven for motorsport enthusiasts and families alike. This architectural marvel, known for its iconic red roof resembling a Ferrari GT, promises a day filled with excitement and Italian automotive excellence.
The jewel in its crown is the Formula Rossa, the world's fastest roller coaster, catapulting riders at thrilling speeds. But Ferrari World is more than just speed; it offers family-friendly rides, interactive exhibits showcasing Ferrari's history, and even a junior driving school.
You can book Ferrari World tickets is highly recommended for anyone visiting the UAE, as this park offers an exhilarating array of rides and immersive experiences that should not be missed.
2. Universal Studios Singapore – Sentosa Island, Singapore: Universal Studios Singapore, nestled on Sentosa Island, is a cinematic playground that brings your favorite movies to life.
This exceptional theme park caters to a wide audience, from heart-pounding adventures on the Battlestar Galactica roller coasters to whimsical encounters with beloved characters.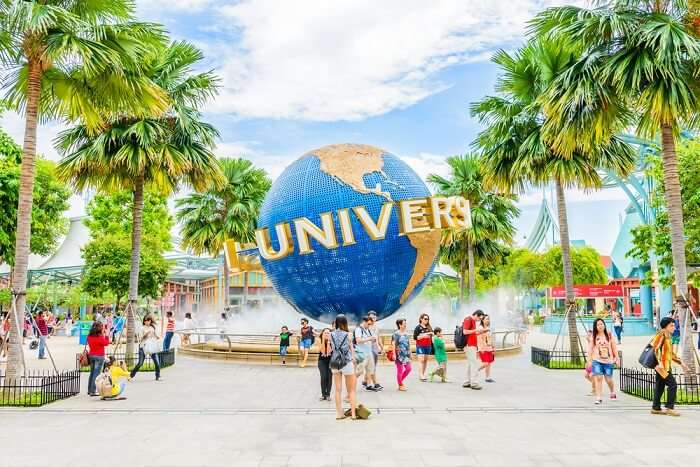 You can purchase Universal Studios Singapore tickets and immerse yourself in the magic of Hollywood, where movie sets become reality, and entertainment knows no bounds. The park's meticulous attention to detail and immersive storytelling make it a must-visit destination for families exploring Asia.
3. Disneyland Tokyo – Urayasu, Japan: Disneyland Tokyo is a dreamlike destination where fairy tales spring to life, making it an ideal place for kids and those young at heart. Nestled in Urayasu, Japan, this enchanting park is home to iconic Disney characters and a plethora of captivating attractions.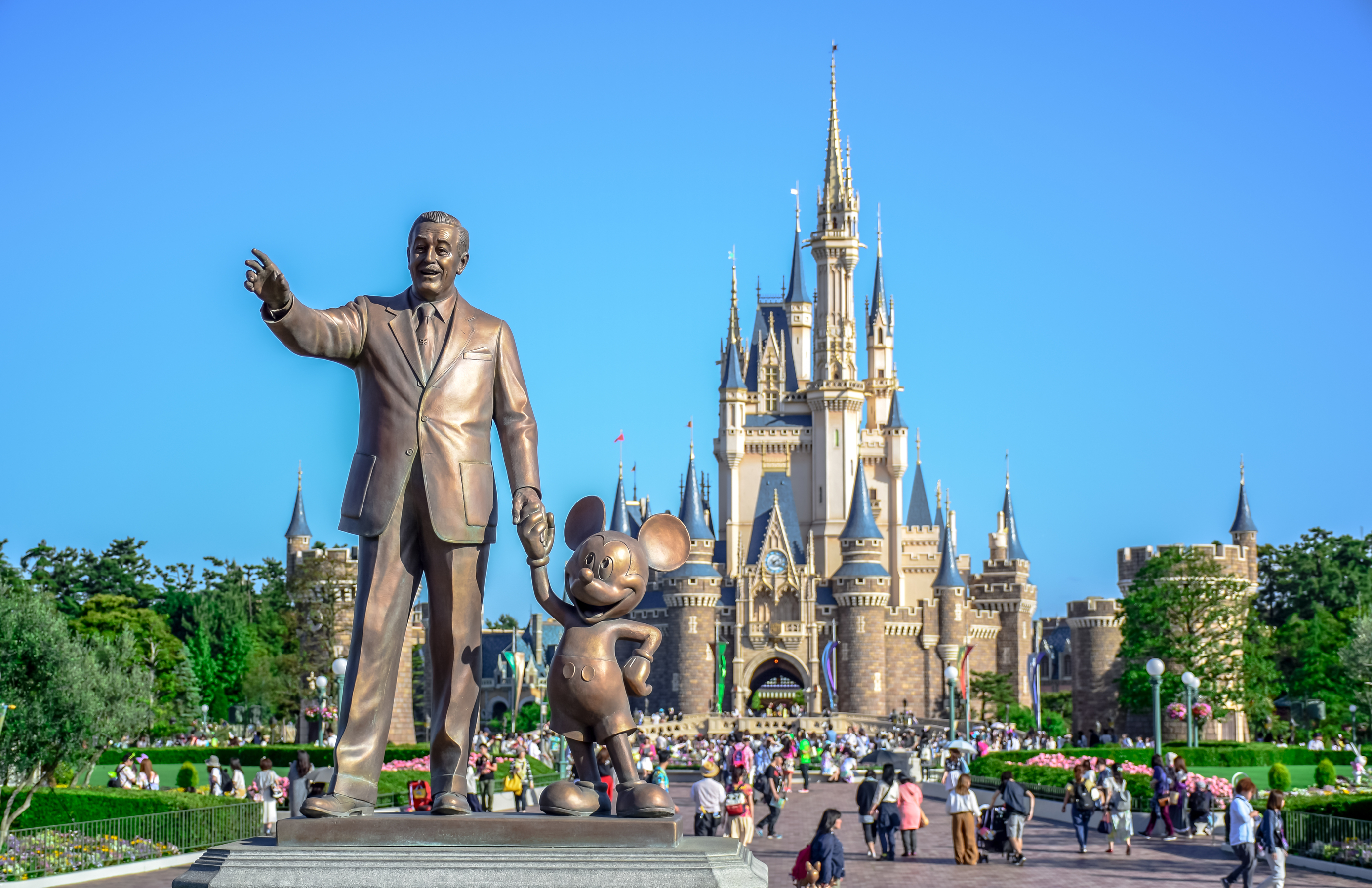 From the magnificent Cinderella's Castle to thrilling rides like Pirates of the Caribbean, Disneyland Tokyo offers a magical experience for families. The park also hosts captivating parades and live shows, ensuring an unforgettable adventure for visitors of all ages. You can use an eSim Japan provider to stay connected throughout the trip.
4. Everland – Yongin, South Korea: Everland, South Korea's largest theme park, is an expansive playground offering a diverse range of attractions.
Thrill-seekers can brave exhilarating rides like the T-Express roller coaster, known for its intense speed and drops.
Families can explore the zoo, home to diverse wildlife species, or relax in beautifully landscaped gardens. Everland's ability to provide a balanced mix of excitement and leisure makes it a top choice for a family day out in Asia.
5. Ocean Park – Hong Kong: Ocean Park, perched on the southern coast of Hong Kong Island, seamlessly blends marine wonders with thrilling amusement rides. Visitors can marvel at mesmerizing marine creatures in the Grand Aquarium, enjoy breathtaking rides with panoramic sea views, and witness entertaining animal shows.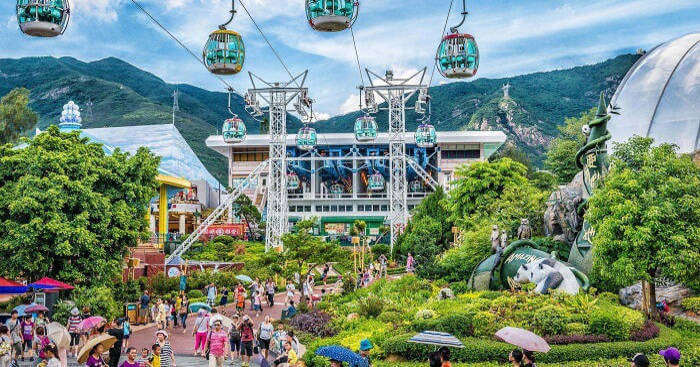 Whether you're an animal lover or an adrenaline junkie, Ocean Park offers something for everyone. Make sure to purchase your Ocean Park tickets for a day filled with aquatic wonders and adrenaline-pumping adventures.
6. Legoland Malaysia – Iskandar Puteri, Malaysia: Legoland Malaysia, located in Iskandar Puteri, Malaysia, is a paradise designed for LEGO enthusiasts of all ages. The park features interactive rides, impressive LEGO creations, and even a water park for aquatic adventures.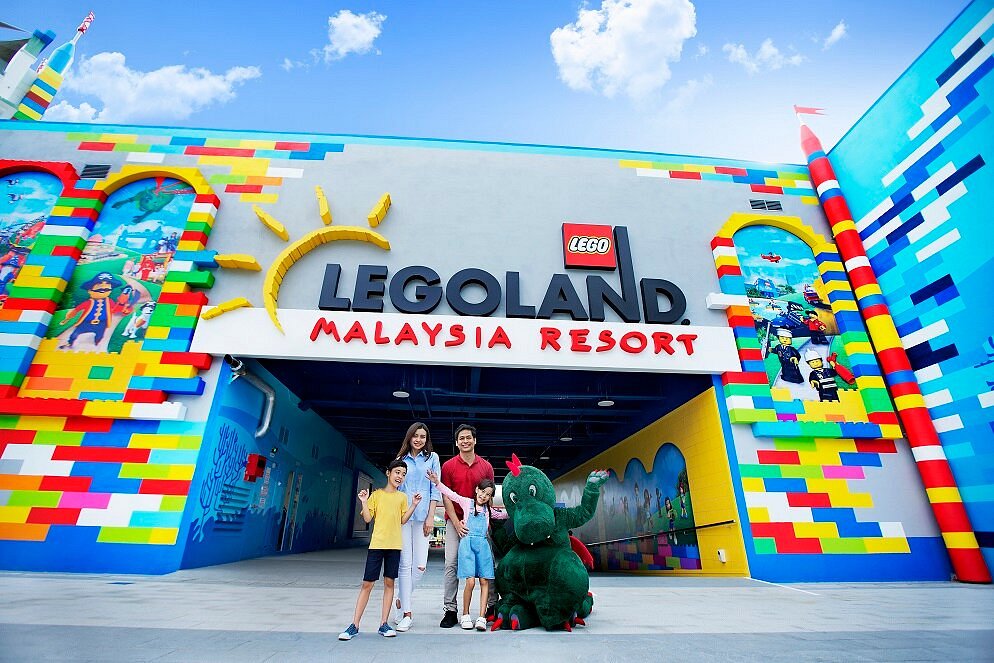 From building your LEGO masterpieces to enjoying thrilling rides inspired by the iconic bricks, Legoland Malaysia promises an unforgettable and hands-on experience for families.
7. Gardens by the Bay – Singapore: While not a conventional theme park, Gardens by the Bay in Singapore offers a futuristic botanical wonderland that captivates both young and old.
The Flower Dome, housing an array of exotic plants from around the world, and the Cloud Forest, with its mist-filled mountain, provide a captivating blend of horticulture and technology.
The Supertree Grove, with its towering artificial trees, comes to life with a dazzling light and sound show at night. Gardens by the Bay is a unique and educational destination, perfect for families looking to explore the intersection of nature and innovation.
8. Lotus Pond – Kaohsiung, Taiwan: Lotus Pond in Kaohsiung, Taiwan, is a tranquil oasis that offers respite from the hustle and bustle of city life. This picturesque lake is surrounded by a collection of ornate temples and pagodas, making it a cultural and natural treasure.
Visitors can stroll along the serene waterside, take in the beauty of lotus flowers in bloom, and explore the intricately designed structures, such as the Spring and Autumn Pavilions. For a more immersive experience, enjoy a leisurely boat ride on the peaceful waters of Lotus Pond. It's a peaceful and culturally enriching escape for families. And again, do not forget to get an eSIM from any provider as Sims Direct to stay connected through your travels.
9. KidZania Bangkok – Bangkok, Thailand: KidZania Bangkok is an innovative and educational theme park where children can unleash their imagination and engage in role-playing scenarios that mimic real-life professions.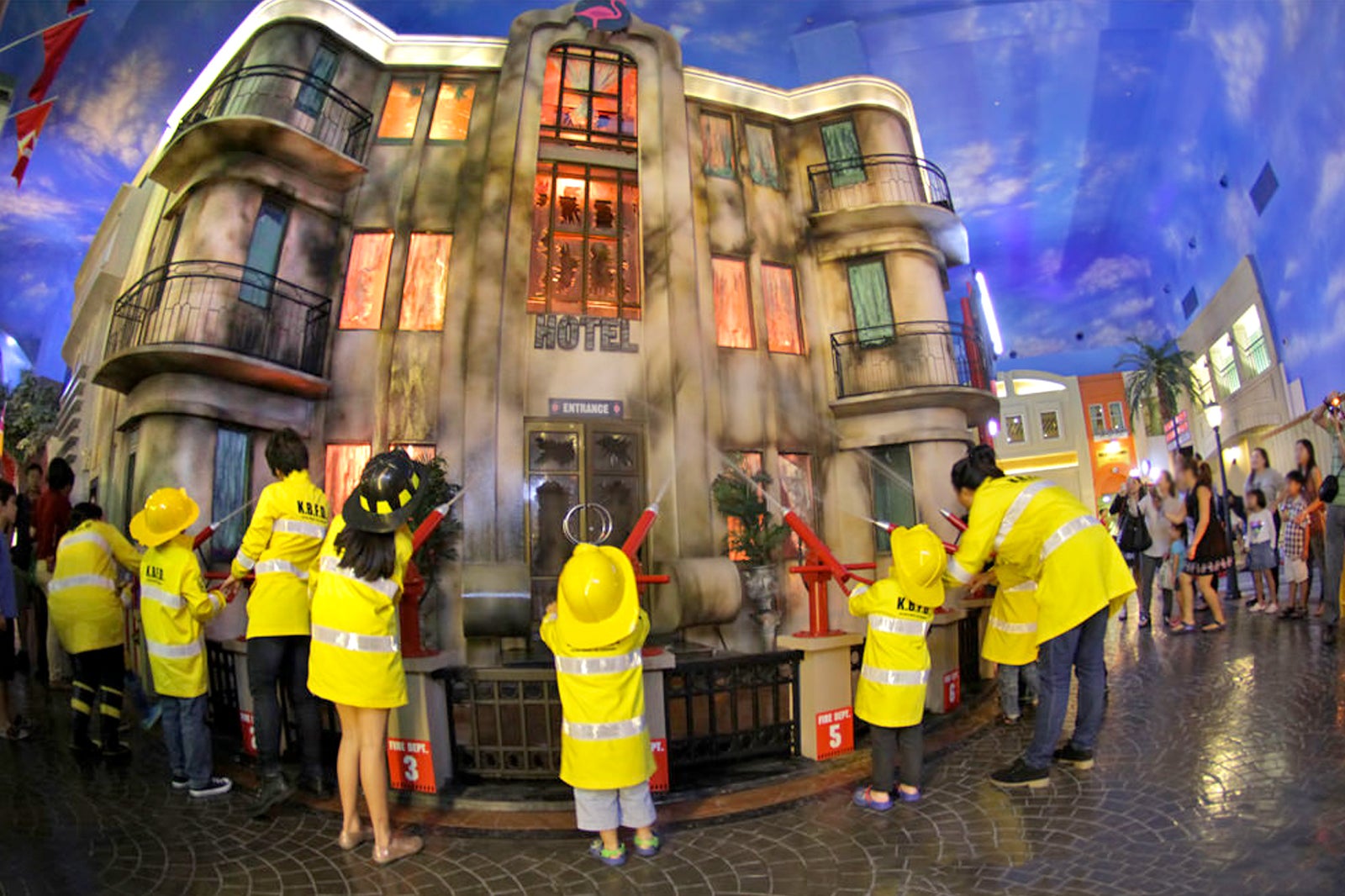 Located in the heart of Bangkok, this immersive experience allows kids to become doctors, firefighters, chefs, and more, all in a safe and controlled environment.
Through play and exploration, KidZania Bangkok blends entertainment with learning, making it an excellent choice for families seeking both fun and education for their children.
10. Sunway Lagoon – Petaling Jaya, Malaysia: Sunway Lagoon, nestled in Petaling Jaya, Malaysia, is a colossal entertainment complex that offers a diverse array of attractions. It houses a water park with thrilling water slides, an amusement park with exciting rides, a wildlife park where you can get up close with animals, and even an extreme park for adventure seekers.
With its wide range of experiences, Sunway Lagoon guarantees a day filled with excitement, exploration, and endless fun for families visiting Asia. Be sure to secure your Sunway Lagoon tickets for an action-packed adventure that caters to all ages and interests.