Intro
Sometimes when you travel, you can splurge. Corporate executives often receive free reign to woo potential business clients, partners, and suppliers; money is no object. During a down economy, it's different.
Even the largest corporations can ask their executives to use their corporate credit cards less. Or they start canceling business trips altogether.
When frugality is necessary, let's explore seven ways to make your money last during your travels.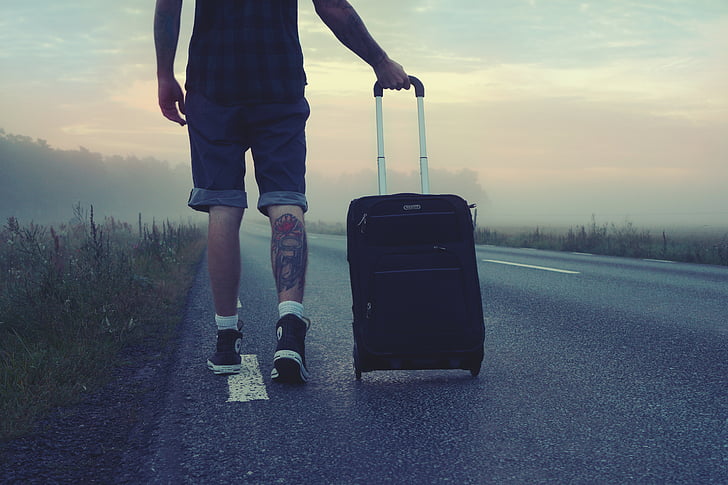 1. Know Your Budget
Before you hit the road, know your budget. Understand how much the company is covering upfront. You also want to know the amount you can expense when you return.
A nice way to cover reimbursement-approved expenses is to save them. For example, when you return from a trip, set aside the reimbursement. Then roll it over to your next trip. This way you always have cash available to you.
Companies who cover their employees' travel expenses have a big task on their hands too, especially small companies. Traveling, shaking hands in person, and demonstrating a product matter.
Hotel Engine offers tips on how to create a travel budget for small businesses.
2. Research Your Destination
It's always a good idea to research your destination. If you travel to New York City or San Francisco, you know that you are traveling to expensive cities. When your destination takes you to Phoenix, Denver, and Las Vegas, it's easier to manage your expenses.
Plus, you can check out places to eat before arriving. If your co-workers travel too, ask them for some recommendations. It's highly likely that they also search for ways to make their money last during travel.
3. Pay with Points
Frequent business travelers should take advantage of the numerous points programs available to them. Some credit cards cater specifically to business travelers.
When you first sign up, pick the card that provides promotional bonus points for meeting the criteria. Every time you book your travel with the card, you earn more points. Although points don't expire quickly, use them as you go to make your money last.
4. Redeem Your Rewards
On the other side of the same coin, redeem your rewards. Business travelers have a distinct opportunity to earn rewards on every purchase. From food to transportation, credit cards for business professionals reward their clients with free nights, upgrades, and discounts.
Some people save their rewards to buy themselves something nice. However, you can put them to good use. The less money you expend during your travel, the less stress you'll experience trying to make it last.
5. Track Your Expenses
If you pay with a credit card, use your statement to compile your expenses. Many banks offer online access to statements so you see a running total. If you pay with cash, keep your receipts.
Your goal is to understand how much you're spending on the road.
To keep your expenses in check, limit the times you withdraw cash from ATMs.
6. Avoid Fees
The best way to make your money last during travels is to avoid paying fees. Start with packing lightly. If you don't check in your luggage, you avoid paying the baggage fee.
Take into account that it's more expensive to pick up your rental car at the airport too. In addition, some credit cards cover car rental insurance fees.
Those who travel abroad, benefit from obtaining a credit card that skips charging customers the foreign transaction fees.
7. Go with Combos
Anytime you can order a combo instead of a single item, you'll save money. For example, booking a flight and hotel together saves $100 at minimum. If you opt for the lunch and dinner specials, you can save a few dollars too.
When you eat with a group of executives, they have a taste for high-end meals. You may not save when dining with them. But on your own, you can find ways to save and still enjoy your meal.
Conclusion
A business travel itinerary doesn't include a lot of time for sightseeing. Therefore, the bulk of your expenses come from food and transportation. If you know your budget before you leave, you can make your money last longer.
Remember to redeem your points and rewards and avoid fees whenever possible.