If you are planning a trip to Cancun this year, you have to make sure to get out of your resort and explore the beauty and culture of this little slice of heaven in Mexico. So let's get started to help you find all the Activities to do when in Cancun that will make your trip a vacation to remember.
When you hear about trips to Cancun, visions of honeymooners may come to mind. However, while this Mexican destination is certainly popular among newly weds and couples, there are plenty of reasons for other types of travelers to visit. Things to do in Cancun extend well beyond the beach, and include such unique experiences as visiting a spa or taking a jeep tour through the jungle. Whether you are looking for a millennials, couples getaway, family trip, or vacation with friends — Cancun is a destination worth putting on your bucket list.
According to TripAdvisor, the most Popular Activities to Do in Cancun are Bus Tours, Day Trips, Water Parks, Archaeology Tours and Snorkeling and mostly can be booked online through any of the Cancun tours agencies.
While Cancun's landscape is largely replete with palm trees and sand, there are still a few diverse neighborhoods in this Yucatán Peninsula city. Whether you want to mingle with other tourists or enjoy a bit more of a secluded locale, you can find somewhere to hang out in Cancun. Here is a quick breakdown of how the city is divided:
Isla Mujeres — A small island that is less than 10 miles from the north coast of Cancun, and provides some solitude for travelers seeking rest and relaxation. Instead of loud nightclubs and dance parties, this region is known for golf cart transportation and lots of seafood.
Hotel Zone — With lots of the resorts and accommodations in Cancun can be found on Boulevard Kukulcán, which is also known as the Hotel Zone. The area spans more than 15 miles and affords easy access to beaches and restaurants by foot.
El Centro — aka Downtown Cancun affords a taste of local culture not available in tourist hot spots like the Hotel Zone. Small restaurants and Mayan ruins are just some of the sites in this part of the Cancun activities found here.
Amazing Activities to do when in Cancun
We can think of a few day trips around Cancun but we can recommend only a few based on amazing reviews online:
Chichén Itzá: The most famous of all the Maya Ruins in the Yucatan and it is the largest ancient city where you can tour its ancient pyramids most notably El Castillo (the Temple of Kukulkan) and ball courts, the beautiful sprawling grounds and there is even a cenote. It is a UNESCO World Heritage Site and is believed to be one of the New 7 Wonders of the World.
Speed boat jungle tour in Cancun: You get to cruise through the Nichupté Lagoon and snorkel in Punta Nizuc , part of the Great Mayan Reef that extends to Puerto Morelos. The second largest barrier reef in the world!!!!
Maya Ruins of El Rey: It may not be as huge as Chichen Itza or as famous as Tulum, but the El Rey Ruins is a proper Mayan archeological site near downtown Cancun. There are 47 ancient ruins to explore with murals and culture.
Visit the Cancun Sign (Letras Cancún): The Welcome to Cancun – The Colorful Cancun Sign is located on Playa Delfines and is no doubt that one of the most popular things to do in any destination these days is to get a selfie in front of the destination's sign.
Catamarán tour to Isla Mujeres: Book an Isla Mujeres tour in catamaran and you can snorkel at MUSA, an amazing location that combines the seabed with human creativity by having sculptures that remain underwater and observe the different marine species that swim around you during your snorkeling tour.
Outdoor Markets Cancun: As outdoor open-air markets that sell souvenirs, crafts, and jewelry. Sharpen your bargaining skills and get ready to buy some Mexican souvenirs at discount prices.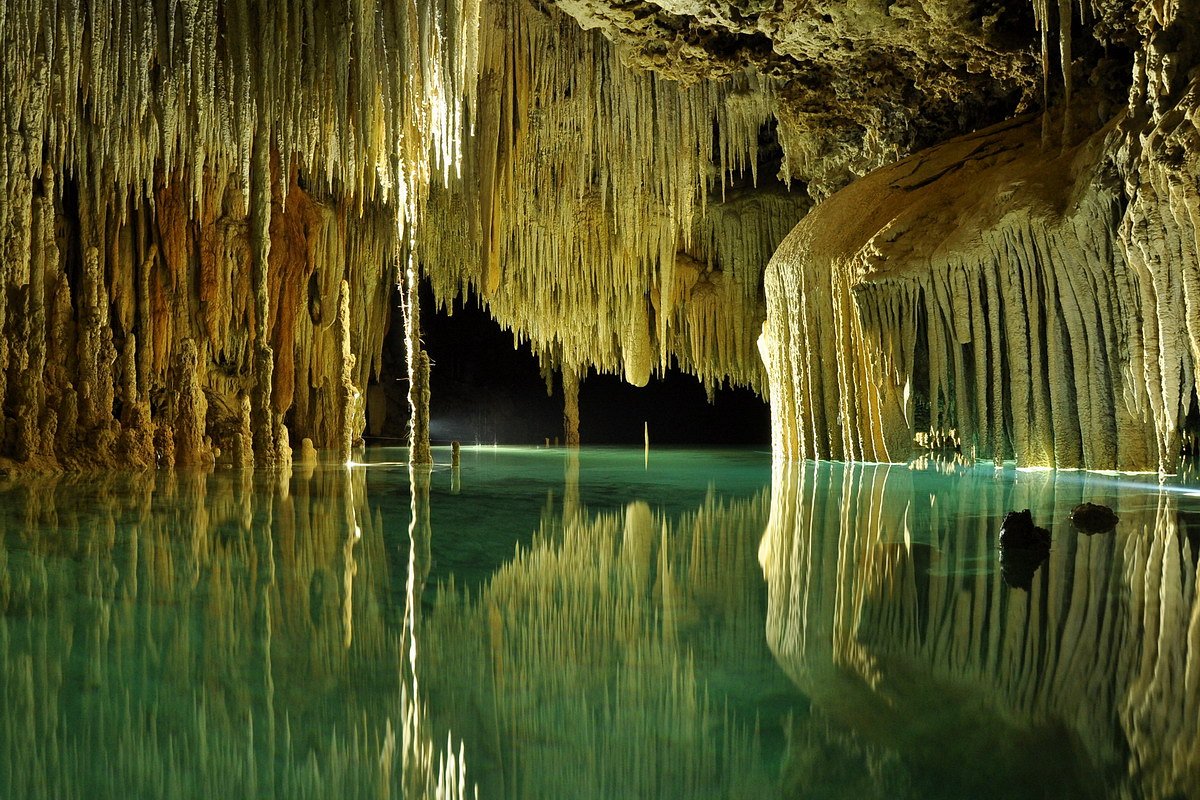 Rio Secreto Cenote: Explore Cancun many cenotes. The Riviera Maya is known for its underground rivers flowing through limestone caves, known as Cenotes and adventurous travelers will want to make sure to get into at least one on their visit to Cancun. Some tourists combine a trip to Tulum with a stop at Cenote Dos Ojos.
Best Free Activities to do in Cancun
Some say the best things in life are free but we like to mix and match with luxury. Be sure to check out the following activities around Cancun:
Benito Juarez Municipal Building: Architecture enthusiasts will no doubt enjoy marveling at the modern design of this ancient landmark.
Tecnologic Stadium: If you would like to turn up the fun factor for your kids during your vacation, this is a great place to do it.
Las Perlas Beach: Enjoy the ocean air and watch the waves lapping at the shore at this gorgeous coastal spot.
Mercado 23: Mix with a few locals and find out why many tourists visit this place.
Cristo Rey Church: Enjoy a bit of solitude or prayer at this revered sacred site.
Las Palapas Park: If you love botany and flowers, you will find amazing beauty in this park.
Yamil Lu'um Archaeological Zone: Let the natural surrounds here ease your soul.
Cancun, and its surrounding areas of Tulum and Playa Del Carmen are all amazing places to visit and need weeks to grasp all the fun and culture while at your own holiday pace. However, we highlighted the most amazing Activities to do when in Cancun that are not to be missed om your next vacation.