Gifts for travelers and hikers must be practical, nicely designed, and convenient to take anywhere. Here in this article, we will list the unique hiking gifts for hikers and travelers.
Whether you're an entrepreneur looking for the best corporate gifts or you simply want to make your friends happy with some holiday gifts 2020, this is the right place.
Make sure to read until the end to see the best gifts for hikers in 2020 and the best promotional swag items!
Alpine Division Rockaway Ripstop Backpack – $69.00
Starting the list with one of the best gifts for casual hikers, this backpack from Alpine Division is a fantastic product to get to your friends or coworkers. Other than being comfortable and practical, it also doesn't break the bank and that definitely is a big plus.
It is water-resistant, it has durable zipper pulls, and was designed with interior and exterior zipper pockets to store anything that is needed. Also, it has a padded laptop sleeve which makes it one of the best backpacks for travelers willing to take their tech equipment.
It's available in three colors which, needless to say, will please everyone from men to women in your group of friends or your company.
Moreover, just imagine how useful this can be for hikers and travelers. They'll be able to store anything from a bottle to equipment to pieces of clothing. To conclude, it is one of the best gifts for casual hikers you can get.
LARQ Bottle Obsidian Black 17oz – $95.00
The LARQ bottle is some of the unique hiking gifts that will make your friends happy but that will also be very useful to them. In fact, staying hydrated is very important to remain healthy while hiking and traveling.
We can start by thinking about the challenging trail that hikers will go through during the day and how convenient it would be for them to have some clean water available. This is exactly when this bottle comes in handy and helps them get refreshed.
Moreover, it is important to say that the bottle from LARQ cleans itself with its UV-C LED light technology. Not only it keeps your water and bottle clean, but it eliminates up to 99.9% of bio-contaminants from them.
To sum this up, whether you're looking for some gifts for casual hikers or hiking gifts for mom, this is the perfect item to get.
Powerbeats3 Wireless Earbuds – $149.95
The wireless earbuds from Beats are the typical corporate gift that can be used anywhere and by anyone. First of all, let's talk about how useful they are for hikers and travelers.
It is easy to feel alone when hiking up the mountain, ending a trail, or traveling by yourself, and music is often an underestimated companion. With its 15-hour battery life, its resistance to sweat and water, and being comfortable to the ear, it the some of the unique hiking gifts.
Moreover, it has a 5-minute charge for a 1-hour playback feature and this certainly is a fantastic feature to have when traveling.
Lastly, it can be used at the office, at the gym, or when going around town. It is the perfect gift for casual hikers, entrepreneurs, and businessmen that need to remain focused on their work.
Nomad PowerPack Battery with Tile – $119.95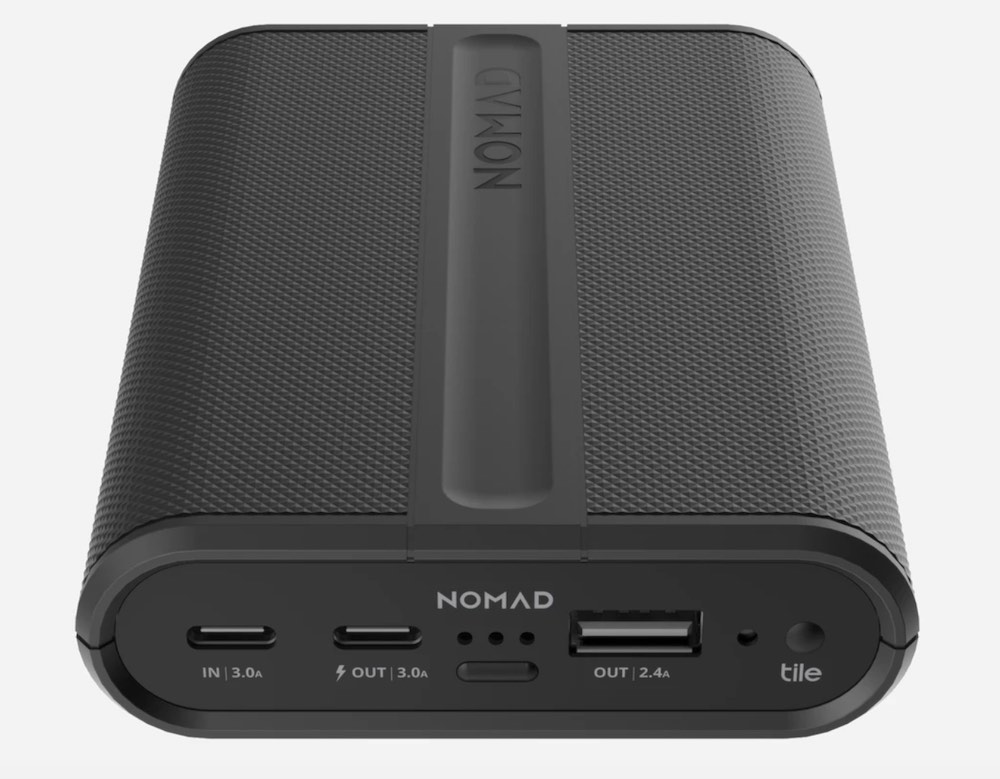 If there is one convenient and handy product to take with you on a trip abroad or on a trail, it is definitely a power bank. In fact, we all use our phones, earbuds, and other devices on the road, and we all panic when they run out of battery.
The reason why this model is so excellent is also due to the fact that it has a Tile Bluetooth tracker to find it in case you leave it at the camp, hidden in your luggage, or even in a meeting room at the office.
Without a shadow of a doubt, this is one of the best gifts for casual hikers and travelers that they'll be able to use in their daily life.
goBambu Reusable Travel Mug – £13.99
The
goBambu travel mug
 combines style with sustainability and is perfect for the caffeine-fueled traveller.
It's made from an inner stainless steel to keep coffee hot for hours and an outer
bamboo
layer which adds a natural look whilst protecting your hand from the heat.
This coffee cup is a must for travellers and hikers alike and moreover would be a great gift without you having to break the bank.
Matador Beast28 Packable Technical Backpack – $109.99
Last on this list, the Beast 28 technical backpack from Matador is certainly not going to disappoint the casual hikers and travelers out there. In fact, it is lightweight, weatherproof, and made with durable material.
Your friends and employees will be able to use it anywhere from camping to the beach, to hiking up the mountains, to diving trips. While it is extremely practical, it is also a very complete backpack to take clothes, equipment, survival food, and more.
Needless to say, it is also very comfortable, and using it regularly will make them love it even more than when they initially opened it.
In conclusion, it is comfortable, practical, has a 28-liter capacity, and is simply one of the best gifts for hikers in 2020.