Dubai is a bustling city that has plenty of activities and restaurants for you to explore. If you only have 24 hours to see what this city has to offer, you can follow tips from our experts to make sure you get the most out of your fast rent a car Dubai service. If you are on a short visit to Dubai, don't worry as we will provide you with information on how to enjoy some of the sights on a tight schedule. Here in this post, you will get to know about some of the popular places which you need to visit during your visit to Dubai in 2021.
Start at the Souk
Start your Dubai tour with a trip to a traditional souk. The souk is freely translated into Arabic at "the market". It is a short drive from Dubai Airport. This provides an excellent opportunity for an in-depth understanding of Dubai's history and how it developed over time. Plus, it's a great place to buy a variety of high-quality spices that you can bargain for at a better price. It is a must-visit place in Dubai during your visit here.
Stopover at Burj Al Arab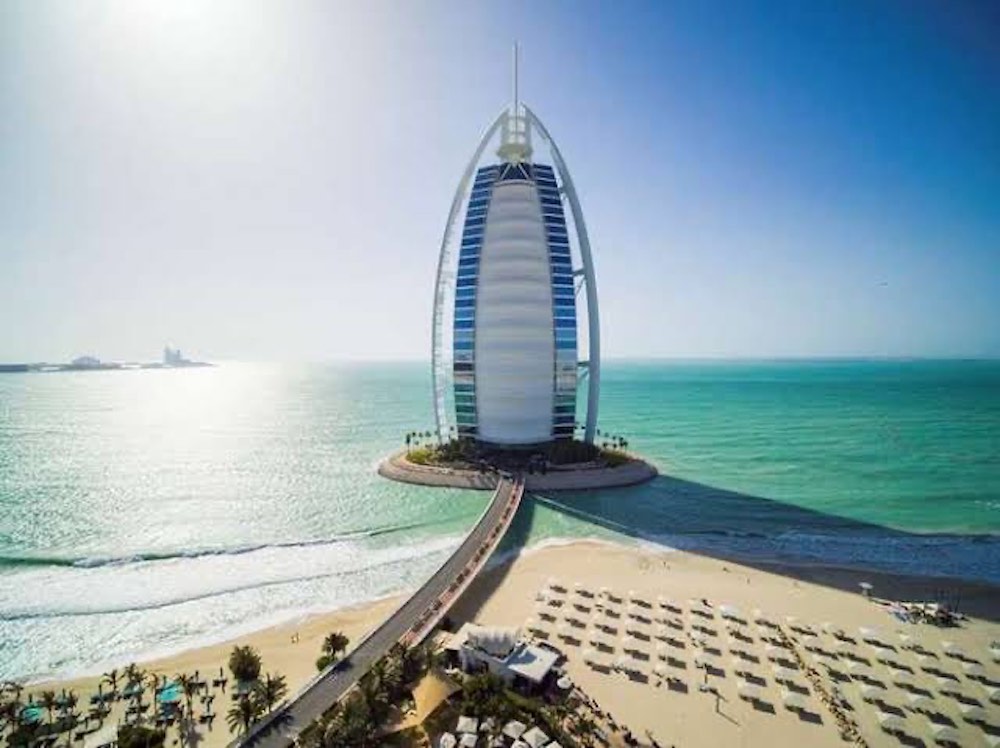 While visiting Dubai, you can't leave without Burj Al Arab photos. The ideal way to capture this beauty is on the beach, where you can get a pretty good view of this 7-star hotel. You can also take a short trip to the beach, which is an ideal way to relax and unwind. Another most famous building in Dubai. When renting a car, it's ridiculous to miss the Burj Al Arab or just the Burj which is often referred to as the only 7-star hotel in the world. The iconic structure and unique boat-shaped design represent Dubai. One of the most photographed buildings in the world; you shouldn't miss a photo with The Burj in the background!
Lunch at The Mall
Since this is the biggest mall, this mall can easily be spent around you for about 24 hours. However, since you don't have time, it's ideal to drive through the mall for a quick lunch. On your way to the mall, you have a view of the incredible skyscrapers and the legendary Burj Khalifa. You can also stop by the side for a quick shoot. You certainly cannot enjoy all this on a means of public transport. You can enjoy different types of cuisines here for your lunch at The Mall.
Sunset at Marina
After exploring the mall, take the short drive to Dubai Marina in time to catch the sunset. It is the largest man-made port in the world and home to some of the tallest skyscrapers. There is also ample parking nearby so you can take a short walk to the marina. Enjoy the sunsets, people watch and take lots of photos. You can end the day with a delicious meal on the beach. There are many restaurants to suit a variety of tastes and budgets. We have discounted prices and great deals for customers looking to rent a car Dubai Marina.
Drive to Palm Jumeirah
If you have time, we recommend a quick detour to Palm Jumeirah, another man-made island in Dubai. The incomparable scenery makes it hard to leave.
Burj Khalifa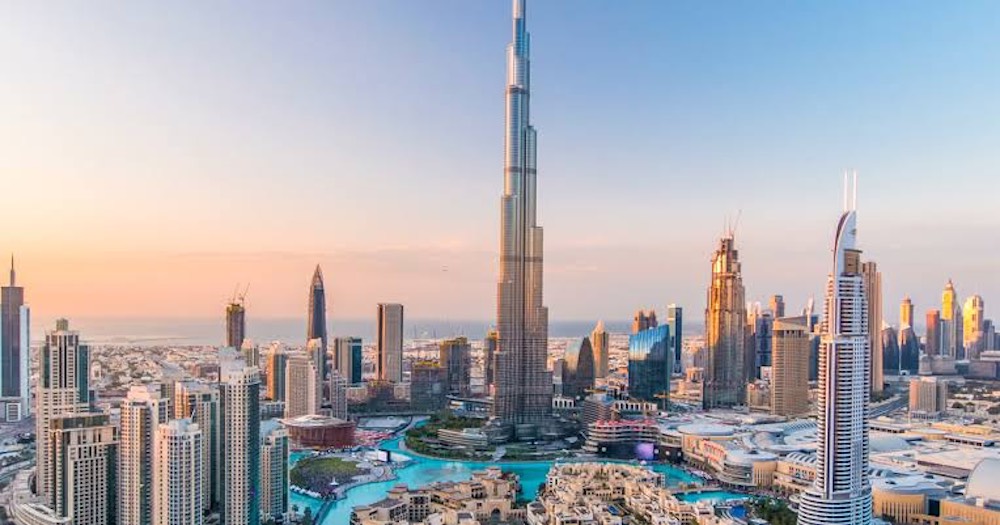 At the top of our list is the building that sits at the top of the world – the Burj Khalifa! Standing tall (tallest!) At 830 meters, the Burj Khalifa in Dubai is an absolute must. The view from the deck of the Burj Khalifa Observatory is specially designed for death (not literally, of course!).
Although the Burj Khalifa is easily reached via the Burj Khalifa subway station which is only a 10-minute walk away, the experience of going around the neat buildings and taking selfies in the background has its charm.
Dubai Creek
A drive to the city of sparkling Dubai Creek is a must for anyone visiting the city. Conveniently park your car and take a trip back in time on one of the many rooftop boats. Once done, take a walking tour of Deira to experience Dubai's old and historic side.
Desert Safari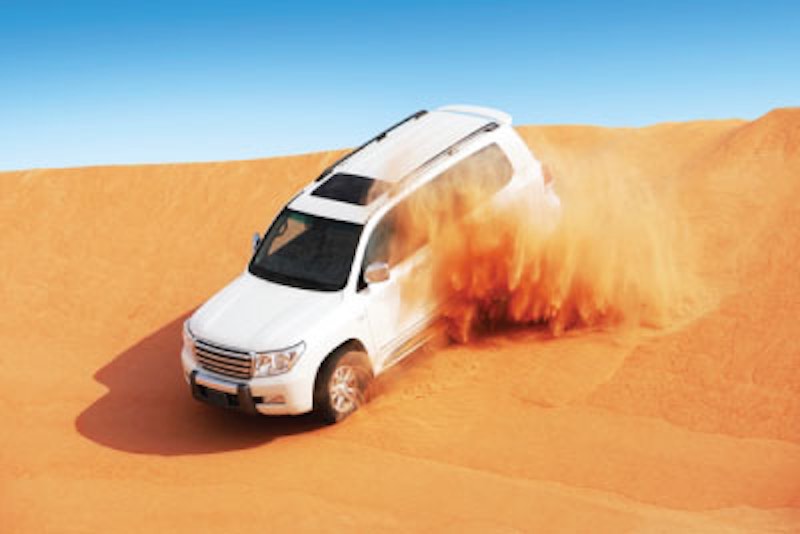 Dubai offers several desert safaris which are an absolute must while in this magical city. To enjoy this desert safari, you simply rent a car and go to the specific destination where this safari is offered. There are off-road vehicles available for you to drive safely through the dunes. If you've rented such a vehicle before, you can use it right away for your desert safari! Many car rental companies are offering their services for such trips to these most-visited places in Dubai.
Wild Wadi Water Park
This is a must-see in the Jumeirah area, near the Burj Al Arab and Jumeirah Beach Hotels. The abundant waterslides, along with wave pools and surf machines, offer a matchless experience for all visitors! It surely is a must-visit place during your visit with your loved ones or family members to Dubai.
Visit the Beach to Relax
If you need to hire a cheap rent a car Dubai service, you can also visit the beach and relax there with friends and family for a while. This is a place no one wants to miss and you should take your family there for a fun outing. Jumeirah Beach is a favourite of tourists. This is a family beach to spend hours on. You can also have lunch or dinner. After that, the car rental company will provide a car that you can visit on-site.
Conclusion
Dubai has a lot to offer that is easier to test with a rental car. To book your next cheap rent a car Dubai, call us today! We here at Amex Cars are here to offer you the best car rental packages, which can help you make your tour of Dubai fruitful and full of joy. You can hire our professional rental car services by simply giving us a call or visiting our website.