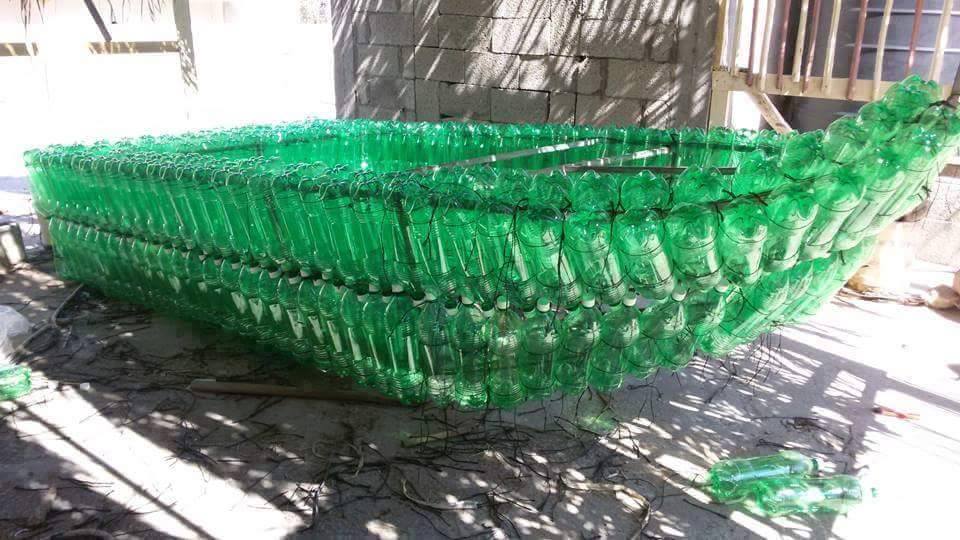 With little to do and nowhere to go, five Palestinians stuck in the Israeli-blockaded Gaza Strip came up with a plan: make a boat out of recycled plastic bottles.
The tiny coastal enclave, home to 1.8 million people, has been under a land and sea blockade since 2006.
Its Rafah land crossing with Egypt is the only gateway not controlled by Israel.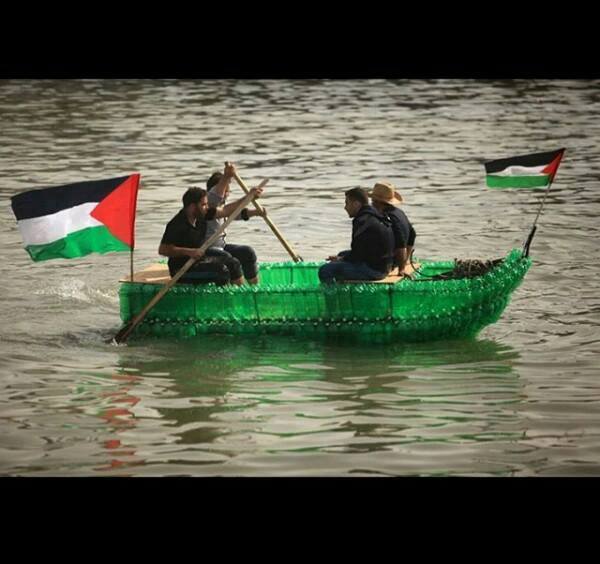 And as for the Mediterranean Sea, Gazans can only venture to six nautical miles offshore before they face interception by the Israeli navy.
"We wanted to break the depression that comes from being stuck in Gaza", said Bahaa Obeid, a 25-year-electrician who built the recycled boat with his lawyer cousin Mohamed Obeid, also 25.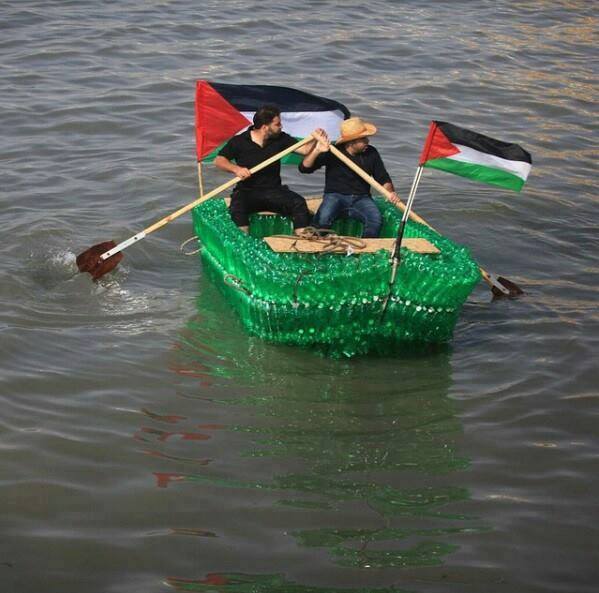 For three months the five friends shaped and welded scrap metal to form a rigid frame before fitting it out with nearly 1,000 green plastic bottles.
"It took some time to make because we only had six hours of electricity a day," said Bahaa.
They spent about 4000 pounds on their creation, a four-meter vessel two meters wide that now flies the Palestinian flag.
"We can go out fishing or just for a cruise," said Mohamed.
"It's something new, maybe a bit bizarre," he said of the bright green boat that has been attracting attention on the Gaza shore.
Chapeau really, it's an amazing job! Don't you agree?