Communication is a critical component in the development and success of a business startup. As a business proprietor, you should share information about your business for it to break even. A starting point in having a successful business venture is developing business cards for your brand. Business cards have been used for a long in helping to share vital information about a person or business entity. This is a straightforward card that contains the information of an individual or business and clearly shows the name, street address, phone number, and business logo. These are the most basic information people need to locate your business or get in touch when they are in need. Also known as complementary cards, they are often shared during business meetings to introduce yourself to the client. Many people prefer customizing the business card to display the theme colors of the organization. This helps in authentication processes whenever people are in doubt. Here are some of the tips to consider when designing your business card for personal use or for promoting your establishment. Many online printers in Australia offer different types of business card design and printing services at affordable rates.
1. The business card should reflect your brand
Whenever you meet with prospective clients, it is essential to share detailed information and reflect on your brand. The first impression lasts for a long in people's minds, and as such, a poorly designed business card might portray you negatively to customers. Every business setup has specific brand colors and logos that identify it from the rest. Ensure that when creating your business card, the business theme colors are captured in the card. This is because people tend to associate your business with specific theme colors and logos.
2. Try to maintain originality
Depending on the type of business you operate, your business card needs to remain simple, with information visible. Maintain originality of the business card by using basic principles of design. Ensure to maintain the traditionally recognize business card size and avoid adding unnecessary information. This is because people tend to switch off from reading whenever they encounter information that is not interesting to them. Keep the information simple and straight to the point. Avoid flashy and stylish designs if you are into providing educational services or a government entity. It is important to understand your market needs when designing a business card. For instance, when you are in the entertainment industry, you will have to create fancy and shouting business cards with many graphics to attract attention.
3. Choose the best shape and size for your business card
Business cards come in different shapes and sizes. The orientation is also critical as some are designed in a landscape mode, and others are in a portrait layout. It is essential to understand which orientation suits your business outfit. In general, people like using the landscape layout because it is more acceptable and appears professional. This mode also enables the business card to carry as much information about the organization as possible. Alternatively, some people like the vertically oriented business card because of the uniqueness. People are used to horizontally designed business cards, and as an individual, you can try to be unique by opting for vertically oriented business cards.
4. Keep your business card design as simple as possible
When you are beginning a business, it is good to have business cards that are simple and clearly outlining your services. Going for too much pomp and color might leave customers missing the primary information in the card. Many people prefer designing using primary colors that are a white background with black font type. This will also allow you to create breathing room on your business card, which is essential to a keen reader.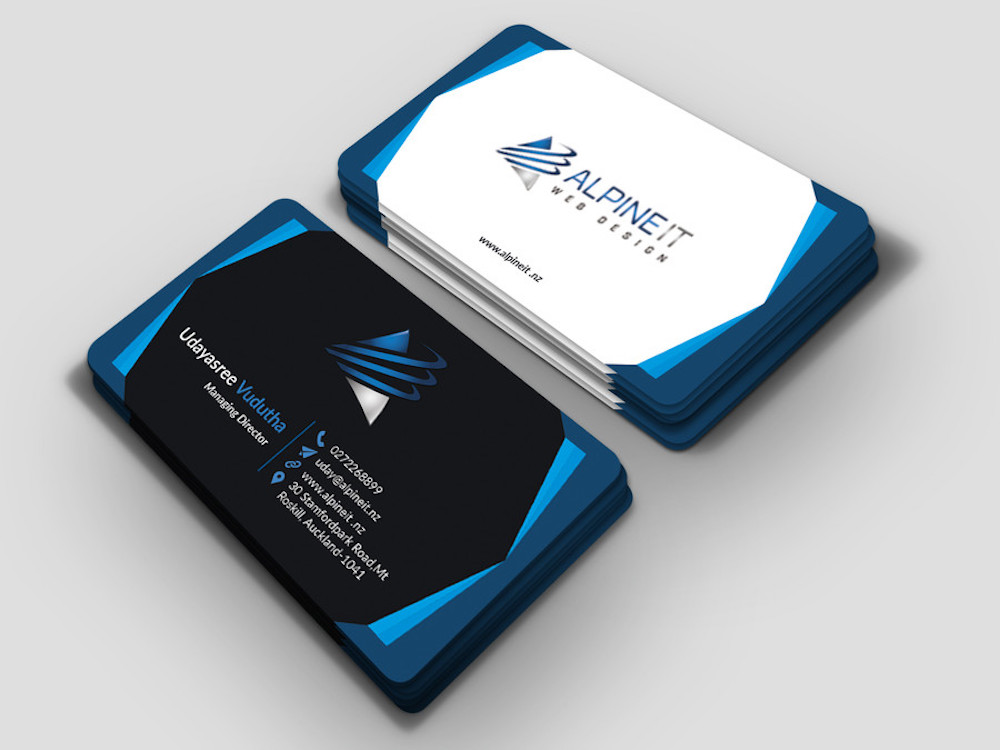 5. Never forget to include critical contact information on the business card
This is the selling point of your brand and whenever you miss this step, be sure to lose on marketing your organization. Ensure you capture vividly business name, name, job title, and contact information like a mobile number on the card's front page.
Conclusion
Ensure that you source for a good designer that will deliver your business card as per your needs and expectations. Business cards are the best basic ways of starting a promotional campaign for your business.