Every year, more than 627,000 small businesses open for the first time. When you're first dreaming of starting up a business, that number can feel overwhelming.
Though there's plenty of competition, there's always room for new companies to stake their claim. However, you need to make sure your startup is set up for success as soon as you get the ball rolling.
If you're not sure where to start, don't panic. Here are a few key tips to keep in mind that will help you get your company off the ground the right way.
1. Don't Quit Your Day Job Immediately
When you come up with the idea for your business, it's tempting to quit your day job and throw yourself into your new company immediately. Unfortunately, doing so isn't always the best idea.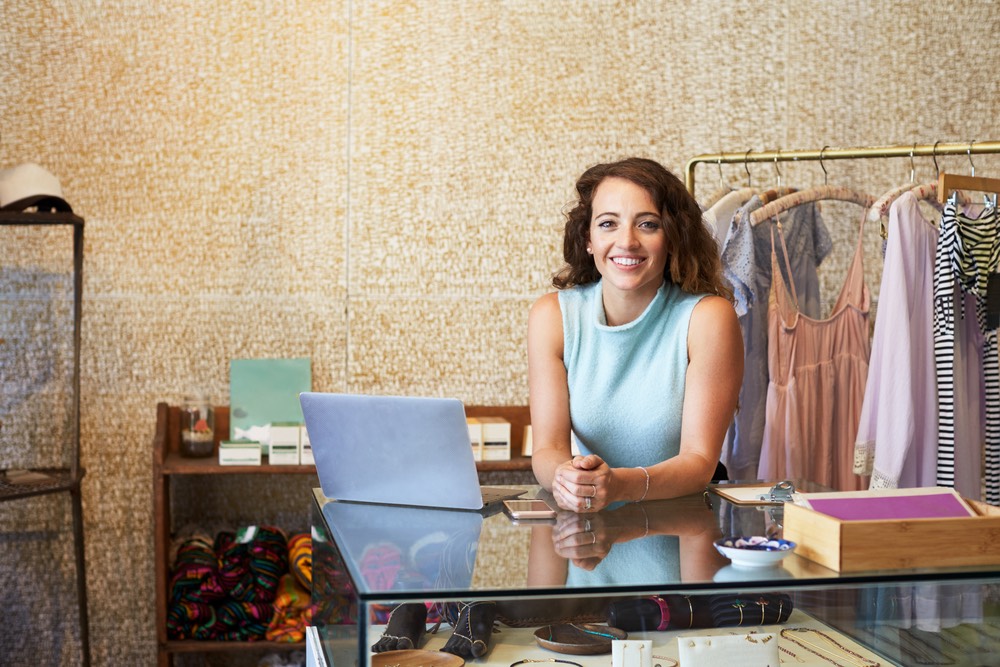 Remember, you still need to have money in the bank to help you cover your regular expenses on top of building your new business. Unfortunately, businesses take time to build and it could be several months before you start to see significant sales and profits from your new company.
Instead of quitting your job and jumping into your new business full-time from the beginning, start slow and build your savings first. If you can, consider working fewer hours at your regular job so you can devote more time to your new business, but don't quit altogether.
Wait until you have a solid customer base and start to bring in enough money to make up for the income you'd lose by quitting your day job. Once you have that amount covered, you're ready to take the leap.
2. Offer What You Love
For your business to be successful, you need to feel excited about what you're offering your clients and customers. Take a long, hard look at the things you're planning on selling or doing. If you're not passionate about a product or service, don't offer it.
Remember, your enthusiasm shows when you're speaking with prospective customers and investors. If you don't believe in what you're selling, they won't either and your business will be dead before it gets off the ground.
When you do what you love, you'll find it easier to stay motivated and be willing to put in the work required to build your company.
3. Create a Detailed Business Plan
No matter what industry they operate in, almost every successful company has a single thing in common: they have a solid business plan in place. Think of your business plan as an outline for your business's entire operation.
At a minimum, you should include your mission statement, an explanation about the products you offer, your legal structure, and your marketing plan to help you grow your company. The more information you can include, the better.
Once you have a detailed business plan in place, you'll be able to use it to attract lenders, investors, and even donors.
4. Identify Your Strengths and Weaknesses
The most successful business owners understand that they're not skilled in every aspect of their company's operations. Admitting this isn't a show of weakness. It's a show of strength.
Take the time to consider where your strengths and weaknesses lie. Make a note of the aspects of your startup that you struggle with and look for a partner that can help fill in the gaps.
Not only will you be able to use their knowledge to drive your company to success, but you'll also have someone to help carry the strain of running a small business. Just take your time when looking for a partner and choose someone that shares your vision for your brand.
5. Research Your Competition
No matter what industry you're in, you're going to have competition. That competition can seem overwhelming when you're first getting started, but you can use it to improve your company.
Research your competition and find out what types of products they offer, who their customers are, and what they're doing to keep their brands visible. Use their strategies to help strengthen your own.
That's not to say you should mimic what they're doing. Instead, draw inspiration from their efforts and use that inspiration to make your company stand out.
6. Invest in Professional Accounting Services
Good accounting is the backbone of every successful business. Unfortunately, it takes a toll on most new business owners.
You have to keep detailed records about what you spend, the money you bring in, your labor costs, and any other incidental expenses you face each quarter. If you miss an expense, you can end up throwing your entire operating budget out of whack.
The easiest way to manage your accounting tasks is to work with an experienced accountant. Though their services and skillsets vary, this page gives you an idea of what you can expect when you hire an accountant.
7. Always Dream Big
The most important thing new business owners need to keep in mind is that planning for the future matters. Though you should always play things safe financially and avoid overstretching yourself and your budget, that doesn't mean you can't have big dreams.
In fact, you should! When you dream big, you're more motivated to meet your goals and keep your company on track for growth and expansion. Remember, growth doesn't have to happen overnight. If it takes a few years for you to reach the first stage of your long-term goal, you're still in good shape.
8. Invest in the right Software and Tools
Yes, various software and tools can ease up a lot of work.
As a new business owner, you might get engaged in multiple daily tasks, and in all that chaos, you tend to forget some of the other important functions, making your newly started business a little less efficient.
To solve this problem, you can always take the help of software that can do the work automatically. For example, human resource management software can keep track of employees' daily activities, their shift timings, week offs, etc., taking a lot of burden off your shoulders.
Another useful tool could be form generators; for example, If you need to fill in form 1099-NEC, you should check out the 1099-NEC generator to find fillable 1099-NEC templates.
Starting up a Business Is Doable
Make no mistake…starting up a business is challenging. However, if you take your time and keep these tips in mind, you'll set yourself up for success from the very beginning.
You just need to make sure you choose a business and industry that you care about. When you love what you do, you'll be willing to spend the time and put in the work needed to be as successful as possible.
Looking for more tips and tricks to help you build your business quickly? Check out our latest posts.