Today data lies at the heart of every big organization, and businesses need to realize that leveraging data correctly is key to surviving in today's cut-throat industry competition.
Data empowers business executives to make informed decisions backed by facts, customer trends, and statistics.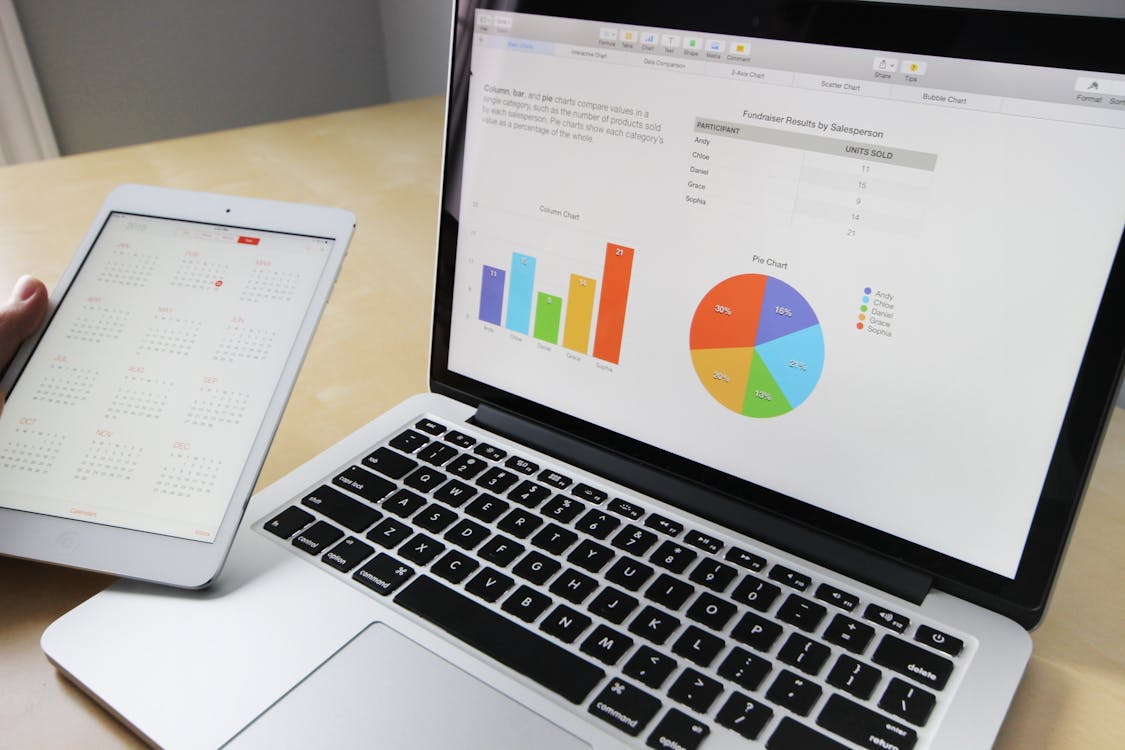 The Importance of data
Businesses must keep up with the changing industry dynamics, employee needs, and customer demands to successfully navigate their way to business growth and expansion.
And to make all that possible, utilizing data is extremely important.
Data-driven decision-making is the next big thing in the corporate world. Data can help you better understand your target audience to make effective decisions that focus on meeting customer demands.
Countries like the U.S. have made great strides in using data to get insights into people, and businesses have utilized data to have insights into their customers' buying habits.
Making effective use of data
It isn't enough to have data. Great business leaders use data effectively to make decisions.
Understanding how data affects a business owner's profit is imperative in developing a strategy that keeps the company profitable.
However, to ensure effective use of data, you need to have some essential skills in your arsenal that help you understand data and assess its Importance in business operations. For example, an MBA focusing on data analytics is crucial for every business owner as it allows you better understand a business built around data.
When looking for an MBA program, don't forget to consider the key offerings of the course;for example, the one offered by Texas A&M covers every aspect of modern data-driven business.
Type in "MBA in data analytics by Texas A&M" on Google and hit search to gain an in-depth understanding of the program and its offerings.
Eight benefits of data for growing businesses
Any business can simplify their business operations from product development to release and promotion by leveraging data properly, as it is the key driver of any lucrative business.
Furthermore, making uninformed business decisions can negatively influence business growth and success. Businesses need to do all they can to analyze the data and integrate it to fuel business growth.
Below we have outlined eight benefits of data assessment for business growth:
1. Make data-driven decisions
It is easier to make informed decisions and take advantage of new prospects if you have the necessary data available at the beck of your call.
Additionally, you'll be able to substantiate your decisions with relevant evidence, which will allow you to feel confident in your arguments.
You're far more prone to make mistakes and draw inaccurate conclusions if you don't have enough information to support your claims.
2. Data helps you solve underlying problems
Every business faces some challenges and bottlenecks at some point or other. Optimizing your business operations is undoubtedly difficult because of the complexity of the business environment and customer demands.
As a result, having access to relevant data is critical if you want to detect problems in the making and do something about them before they cause irreversible damage.
You can think of data as a small part of a big picture. To develop meaningful strategies, you need the internal workings of every department within your business. You can achieve this with the aid of the data.
3. Effectively gauge business performance
You can evaluate performance better with the assistance of data. An excellent example of a company using performance data to improve itself is a sports team.
It's impossible to find a top-level professional sports team that does not have a staff of statisticians and analysts to assist them in enhancing their performance to stay on top of their game nowadays.
4. Establish a strategic approach to business
Data collection has dual benefits of increasing productivity and removing ambiguity. Most successful businesses have an unwavering focus on their long-term and short-term goals.
You'll be able to allocate your resources in the most effective way possible if you conduct extensive field data collection and analysis.
Knowing where to focus your help to make the most progress is critical. There must be a clear understanding of what that knowledge will lead to in terms of real changes and new investments by the company.
5. Data makes effective use of business strength
Data can help you determine your company's strengths and implement the same techniques across the board to align short-term and long-term goals with business growth.
As a business owner, you need to know how data affects your profit margin and how to use that information to your advantage.
A deeper understanding of high-performers will allow you to create strategies and assist efforts in areas that aren't operating as well as you'd want them to.
6. Data reduces excessive time and resource expenditure
Time is money, and a smart data gathering method will save you both cost and time. Going back and forth to get the same information wastes resources.
A smart data collection system ensures that everyone working for your organization can access crucial information.
7. Data helps you streamline business processes
By leveraging data, you can comprehend and enhance your company's operations, saving you a lot of resources.
Regardless of the organization's size, wasting resources has a negative impact. It depletes capital, eats into savings, wastes time, and harms the company's financial situation.
For instance, poor advertising is a corporation's costliest mistake. Using data on the performance of various marketing channels, however, you can discover which ones provide the biggest return on investment and concentrate on these.
8. Establish a better understanding of your target audience
Gaining a better experience for your consumers and the market requires the use of data.
However, if you don't have the necessary tools, it's simple to become lost in all of your data. The easiest method to access and comprehend customer data is using a business intelligence solution specifically for small and medium-sized businesses.
Using data to operate your company has become standard practice. To avoid becoming a firm of the past, you must use data to unearth insights that will steer your organization into the future.
Final thoughts
In today's competitive business landscape running your business with the help of data is now standard for any new and old business.
You can unearth essential insights that will steer your organization toward success using information.
Data analysis can help you streamline your company's procedures and operate your business more effectively. There have been numerous instances of company failures.
They may be able to avoid these losses if the individuals controlling them aren't well-versed in the organization's inner workings.
The above eight arguments should be enough to persuade you to use data analysis software in your business.