Better client relationships are hard to cultivate but not impossible. It can take a long time to have a client place complete trust in you and your service, but this is something you have to earn. From superior communication to using all available delivery tools, here are some ideas.
Offer Professional Services at All Times
The professionalism of your business is what is going to set you apart from the others. No one wants to do work with a run-of-the-mill service, and people will pay more and stay loyal to one that demonstrates a high level of professionalism at all times. And if this means using outside sources, then by all means, go for it. For example, you can hire a qualified legal virtual receptionist service to take calls for your law firm or regarding anything that relates to the law.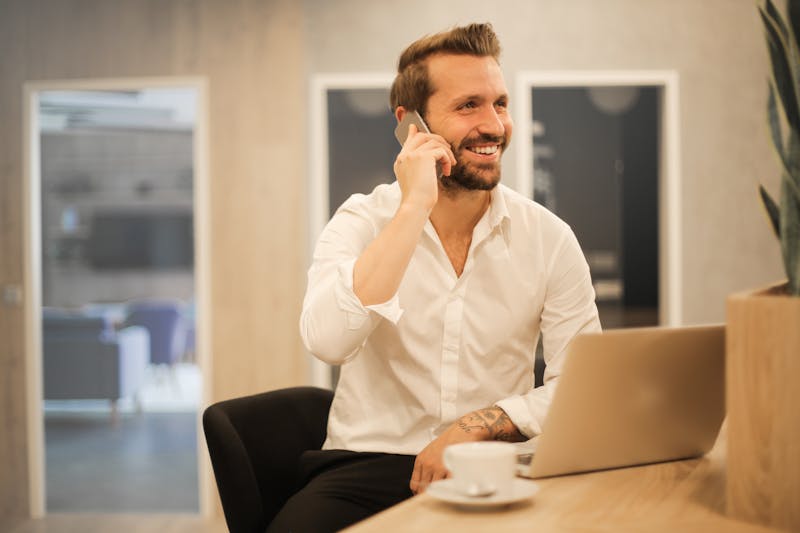 CC0 Licensed Image Courtesy of Pexels
Stay Consistent with Excellent Communication
Communication is absolutely vital in modern business, and how you handle this can help you stand out from a convoluted crowd or niche. You need to stay clear and effective in handling this, with multiple access points for a client. For instance, it's not good to offer only a phone number that may have clogged lines or an email that no one ever checks. Additionally, not all clients are comfortable using certain methods. Offer various methods like SMS and social DM.
Always Stay Positive for Better Client Relationships
Not all clients are easy to get along with, even the best-paying ones. You will quickly learn that everyone is different and some people are just challenging by their nature. It helps to accept this early on and, above all, stay positive. Reacting negatively to a client will almost certainly ensure they take their business elsewhere. If there is a confrontation, and even when you are right and they're wrong, staying calm and positive will help you form and strategize a solution more easily.
Use All the Best Tools at Your Disposal
Project organization is critical to handling multiple or even one client. Using the right tools for the job will help you immensely and ensure you deliver the results the client expects. A failed project will harm your reputation, so always try to find the best tools at your disposal. Some common tools for a modern project include management apps, collaborative project software, and even digital contract apps. All of these help the entire team with work, ops, and logistics.
Adopt "Supra et Ultra" as Your Motto
Supra et Ultra: above and beyond. This should be your motto moving forward. Getting the job done is great. But there are many others that just get the job done. So, what is going to set you apart and make you the best in the business? Doing more than what is expected, that's what. A trick for this is to never over-promise because that leads to under-delivery. Set reasonable expectations that you know you can achieve and find ways to take a project to another level.
Summary
Staying professional helps you form better client relationships. And it always helps to stay positive even in the face of adversity while always trying to go above and beyond for a client.