LEGO.com is launching the ultimate Exclusive LEGO® Nintendo Entertainment System™! Get your thumbs ready!
This set is feature-packed to recreate the iconic gaming console from Nintendo™, and you see a brick-based scene come to life as an 8-bit Mario jumps across a retro 80s-style TV. And you even build a LEGO replica of the original game pak cartridge.
See the video of the set with incredible detail here or below.
https://www.facebook.com/713365232114288/videos/319914825801120
This exclusive is part of the wider launch of LEGO® Super Mario on August 1st, comprising of 17 unique LEGO products and each showcasing the wonderous world of Super Mario & Nintendo.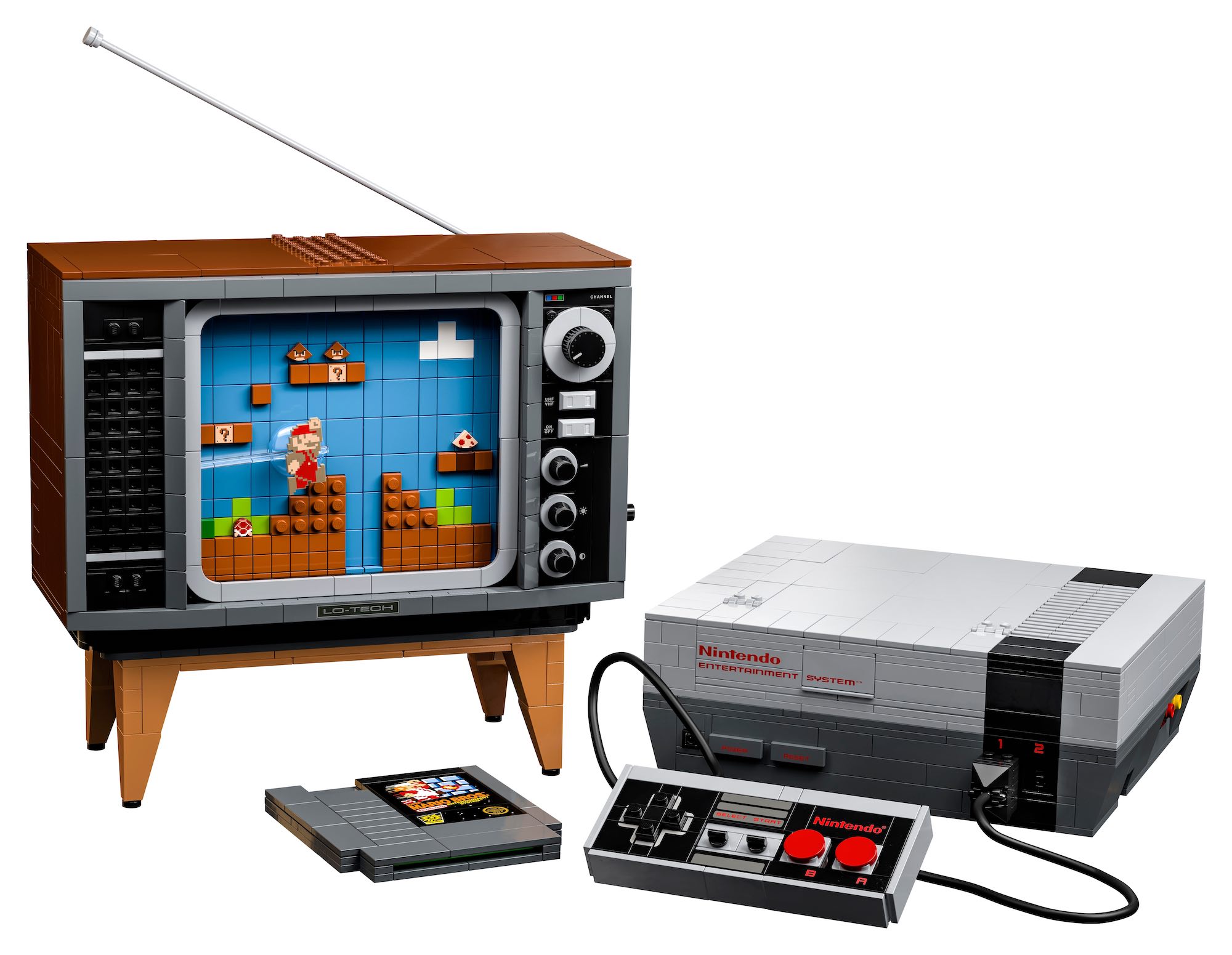 LEGO will also be offering a Super Mario™ Super Mushroom Surprise Expansion Set with purchase of $40 or more of LEGO® Super Mario™ products from 1st – 16th of August… but it's whilst stocks last, so get them before they're all gone and it's 'Game Over'!
Next up, also launching August 1st: The LEGO® Art Iron Man! Build 1 of 3 detailed portraits of Iron Man's armor, and it can be displayed on a wall or shelf. For those who want something extra special, those with 3x this set can create an ultimate gigantic Iron Man portrait piece! The set will retail for $119.99.
And third up for our August launches is for those with a passion toward music. The LEGO® Ideas Grand Piano exclusive also arrives August 1st. Witness the hammer action of each piano key, authentic propped-open lid to view the strings, and with the free LEGO® Powered Up app you can actually play the notes or activate auto play! This set will retail for $349.99.
There's so much to cover in August. We'll keep you posted on all the launches at LEGO.com.