Organizing a kid's birthday party can be a hair-raising experience but hosting one of these turn-of-the-year celebrations for an adult man is an even bigger challenge. While birthdays don't exactly have the qualities of a quintessentially male occasion, it's a good enough excuse to gather friends and family for a party.
Kids' birthdays are still easy to plan in terms of picking the theme, where to host the party, and what to serve. It's trickier making these choices for an adult, let alone a man who has progressed in age.
It can be done and there are selections of age-appropriate party ideas suited for a man's birthday shindig. It doesn't hurt to start the process by browsing through private party venue options near you.
Themed-party ideas for a man's birthday bash
Let's face it; adults enjoy parties more than kids. It feels great when loved ones honor a birthday with a specially planned shindig. Whether you are turning 30, 40, or even 60, it's heartwarming when family and friends gather to create new memories.
A birthday boy can plan the celebration himself, but it's an even more heartfelt gesture when family or close friends take the initiative to organize the party. If you are wondering how to celebrate a man's birthday party, here are a few ideas to get you started.
Let the games begin
Mystery nights and escape room events are a hit these days. They usually pair well with a dinner party and give everyone a chance to dress up for the occasion. It's also possible to play around with diverse themes for these events.
For instance, make it a Great Gatsby-themed murder mystery night or a sports-themed escape room event.
Keep the following in mind when planning a murder mystery or escape room birthday party:
● Alert the guests ahead of time about the theme so that everyone comes ready to be "put on stage" so to speak. Have them RSVP and assign characters for each guest.
● If costumes are required, figure out a way to make it cost-effective for your guests. For instance, you could cover the rental costs. For an escape room, gather all the necessary props and print-outs beforehand.
● Get a murder mystery party kit to guide the event. It comes with a story that takes place before or as the dinner progresses. The same applies to an escape room event that you personally set up.
● These mystery-solving events shouldn't go beyond two and a half hours. However, deciding the time frame is entirely up to the host and the guests' availability.
● Send your guests off with personalized murder mystery or escape room party favors.
Barbeque tasting sounds like a plan
Hosting a barbecue with lots of flaming ribs and steaks sounds like a great way to celebrate a man's birthday. Why not take things a notch higher and make it at a camp event?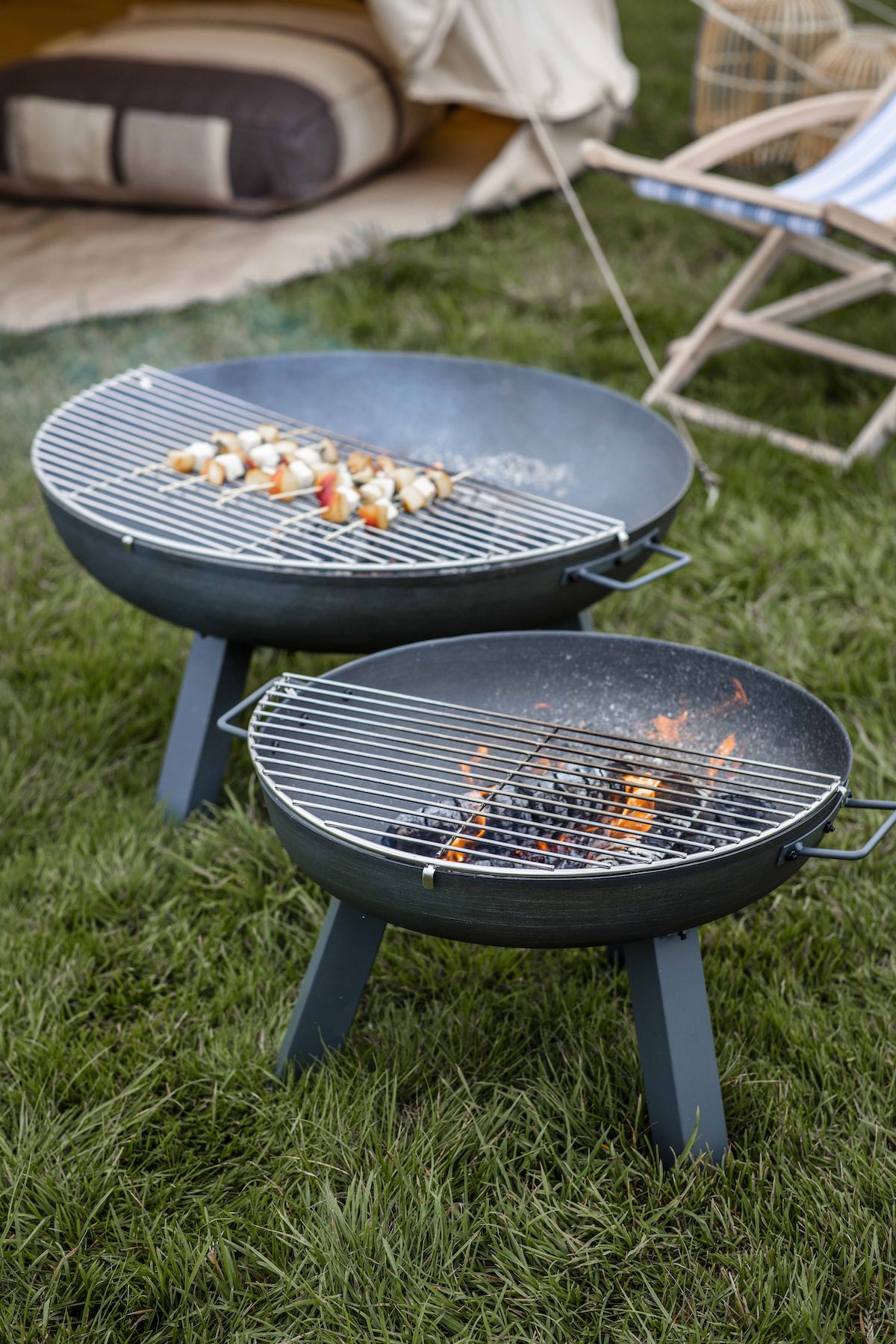 Make it a camping BBQ event and map out the local camping sites in your location to visit. Alternatively, have a chef on board to create custom BBQ recipes for the occasion. The discerning gentleman might prefer those juicy ribs for the occasion.
Screen the classics
Why not rent a theater and screen some classic movies for the occasion? An outdoor movie event is equally a great option.
For this event, you'll still need to work with a theme. For instance, '80s western movies or '90s favorite flicks. Go all out and serve a menu including all-time favorite movie snacks like popcorn, chips, and hot dogs.
Have a DIY party
Who said that you can't take advantage of friends and family to get some heavy-lifting done around the house? It's not your usual party idea and that's what makes it an excellent option for a man's big gathering.
Maybe it's finishing up an outhouse or simply repainting certain rooms in the house. It could also mean converting one of the rooms of the house into a man cave. The individual needs of the birthday boy should guide the activities planned for the event.
Make it a bucket-list type celebration
Everyone has a list of things they'd like to accomplish before they reach a certain age. Rally up and make it a day or even weekend-long event with some of these activities scheduled for the occasion.
Again, the scheduled activities for this option will be personalized but here are a few ideas when basing a birthday celebration on this theme.
● Travel somewhere new and it can simply be to places around town you've always wanted to visit. The day could start at an art gallery, proceed to a museum, and conclude with dinner at a nice restaurant.
● Hit the casinos and try your luck at the game of chance. Just have a limit on how much you want to spend to avoid emptying your pockets.
● Sharpen your carpentry skills or get started on the process of fixing that vehicle that's been parked up in your garage for ages.
● Rent a sports car or limo and cruise around town.
Host the manliest birthday party yet: final thoughts
Everyone deserves to celebrate their birthday and it isn't any different for men. They equally enjoy the thought that goes into planning a grand event to mark the special milestone. Whether you are planning the party yourself or your buddy has a birthday coming up, these ideas should get your creative juices flowing.