Have you ever been dreading a flight because of a long connection? These eight airports around the world offer a better way to pass the time — a free city tour, so you can get a taste of the place you're passing through. Here's what you need to do to get a FREE tours of your transit city at one of these airports during layover.
Cairo International Airport (CAI) in Cairo, Egypt
While this tour was functional before, we could not confirm if it is still there but it should be for foreigners with long layover (more than 6 hours ) who can have a chance to visit on of the Seven wonders of the World, the Giza Pyramids.
Aerial view of Giza Praymids Plateau
Once you arrive in the Cairo airport, if you have at least a 6-hour layover, EgyptAir is willing to give you a hotel room at the nearby Iberotel that likely includes a meal at the hotel depending on the time of the day. After that, you are free to enjoy the hotel's facilities, or arrange a tour with Karnak Travel who has an office inside the hotel. An interesting note is that you can also directly arrange your tour with Karnak Travel before exiting the Cairo Airport, but that will probably mean foregoing the free hotel room at the Iberotel.
If you have only a 5-hour layover, you may opt to deal with Karnak Travel directly at the airport to arrange a Pyramid tour. The time needed for a Pyramid-area tour is about 4 hours from starting point to coming back to the airport. There are longer tours on offer (combining Pyramids with the National Museum would be at least 6 hours) so you can choose these based on how much spare time you have. For reservations or inquiries contact stationcallcenter@egyptair.com or customeraff@egyptair.com
Incheon International Airport (ICN) in Seoul, South Korea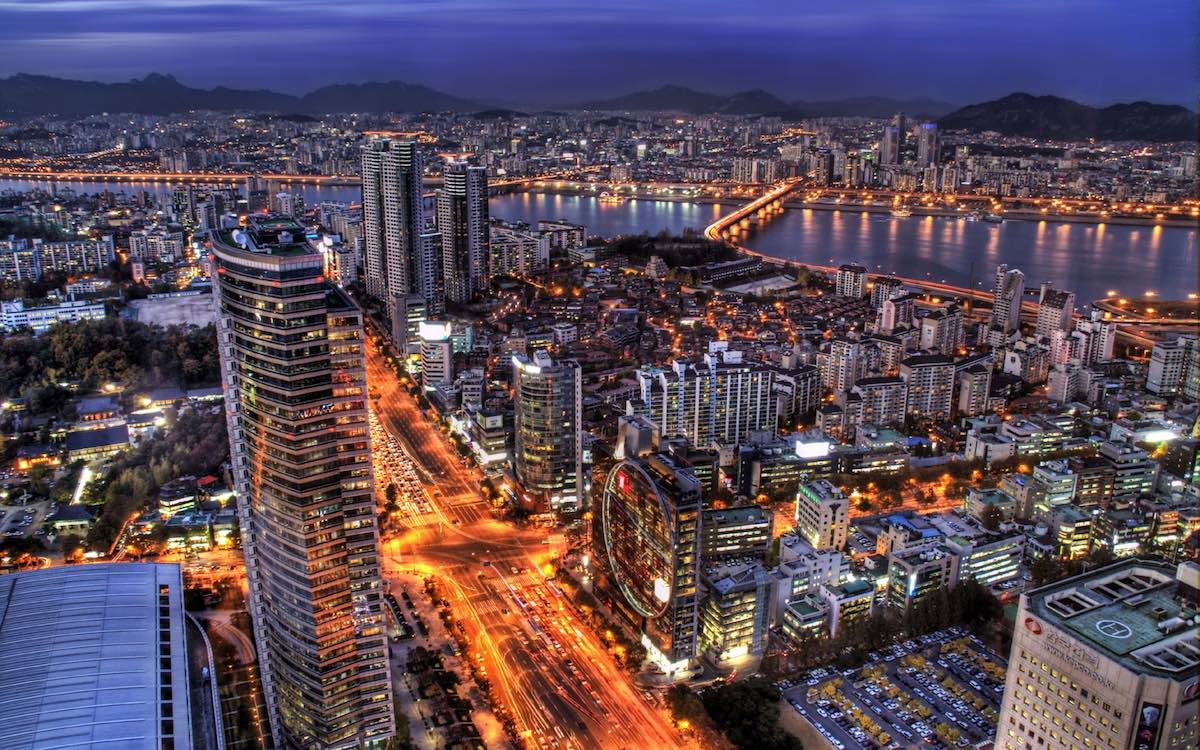 The Korean tourism board offers several free, guided tours of Seoul for passengers with a 5-24-hour layover. Reserve your tour ahead of time online, email transittour@airport.kr or visit the ticket desks.
Keep in mind these tours are first come, first serve and you'll be able to choose different tours depending on how much time you have. Note that you may need to pay $10 for a non-Visa entry permit (depending on which country you're from) and show travel documents (like your passport, along with arrival and departure boarding passes or e-tickets) when registering for the tour.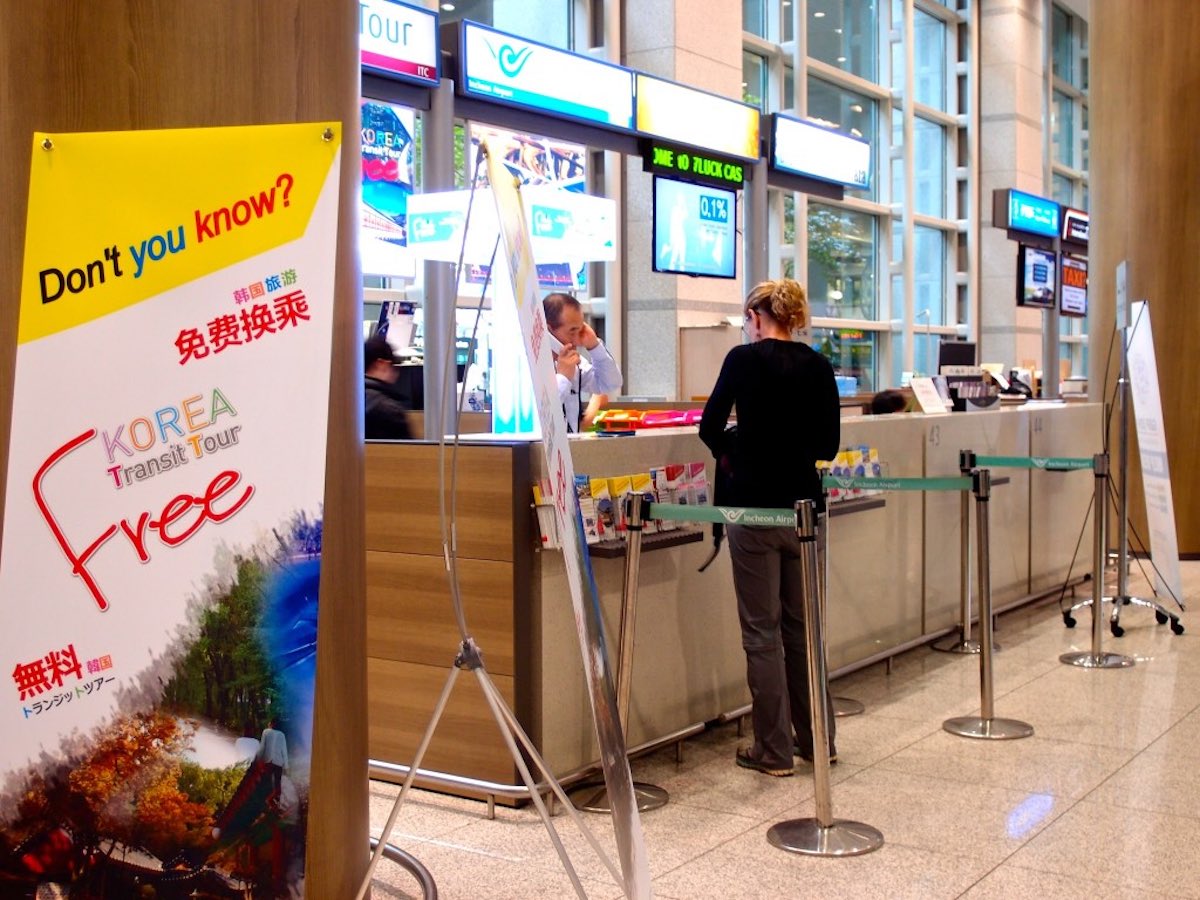 Seoul Airport FREE tour
The variety of places you'll visit largely depends on which tour you take — the one-hour version only takes you to the Haedong Yonggung Temple, for instance, while the longer five-hour tour includes stops at Bukchon Hanok Village, Gyeongbok Palace, Changdeok Palace and Gwangjang Market, among others. More details about each tour option can be found here. Each transit tour has an English-speaking tour guide and is free, however you must pay for meals and admission fees to get into the various attractions it visits. It's also possible for passengers to do more than one tour if the length of your layover allows it.
Narita International Airport (NRT) in Tokyo, Japan
Here is a video of ELMENS at NRT , we didn't have time but we promise you next time we'll try the tour.
https://www.facebook.com/elmensmag/videos/991642560953219
Tokyo's tour program is slightly different. A volunteer guide will accompany you on public transportation your choice of three different three-hour guided tours.
Wouldn't you rather visit Tokyo's Narita-san Shinshō-ji Temple instead of waiting around Narita Airport?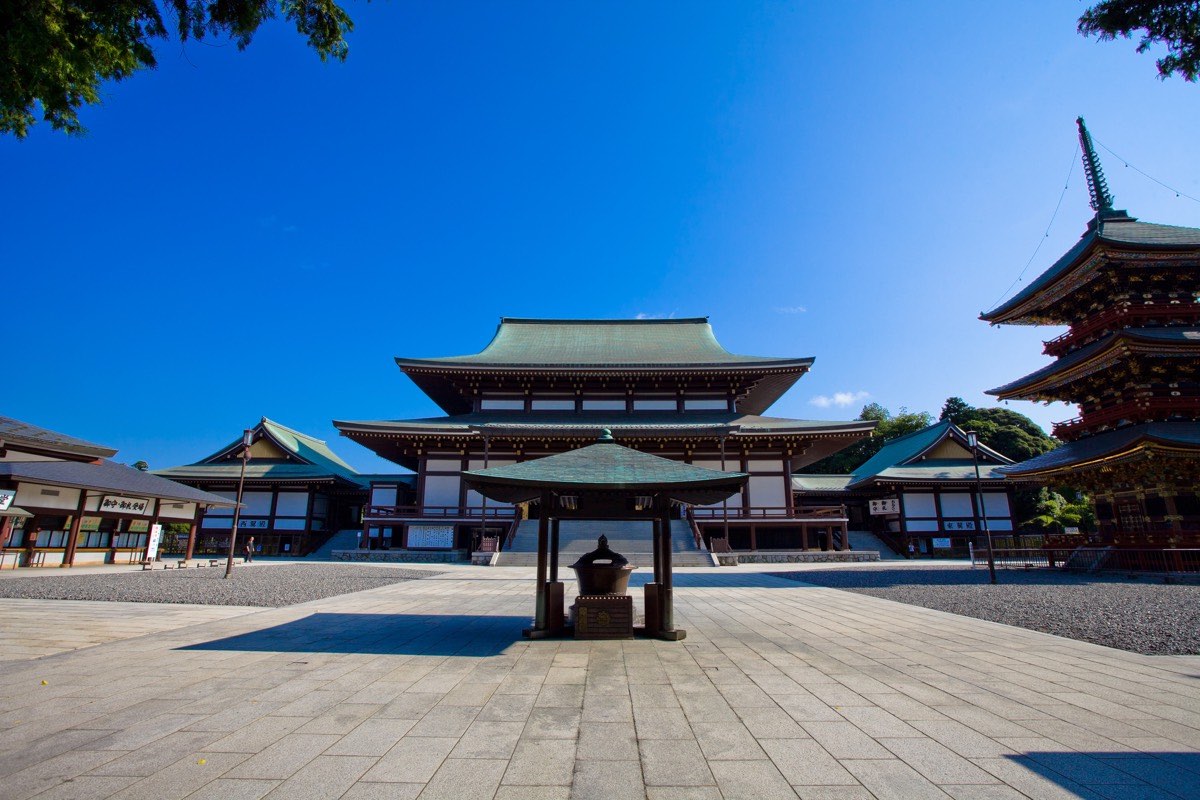 Narita-san Shinshō-ji Temple
Self-guided shopping-themed tours are also available, where you can hop on a shuttle bus and be dropped off at either Shisui Premium Outlets or AEON Mall Narita. Note that you are responsible for any transportation and entrance fee costs that may occur. Visit the Transit Tour Desks at Narita Airport, located in both Terminal 1 and 2, to book your adventure.
Istanbul Atatürk Airport (IST) in Turkey
Although the lounge at Istanbul international airport is awesome (check our article here), you might want to visit Istanbul for free. The Visa requirements for most countries are easy. If you are transiting and have a valid US or Schengen visa, just apply for an E-Visa for $20 and you're good to go.

Istanbul Turkish Airlines Star Alliance Louunge
Free city tours of Istanbul are available for international transit passengers flying with Turkish Airlines who have a layover of 6-24 hours. You don't need to reserve your tour ahead of time — just head to the Hotel Desk in the International Arrivals Hall.
Turkish Airlines suggests that you be ready for boarding at least one hour before your scheduled departure time, so please allow enough time to go through customs and passport control after the tour so you can get to your flight on time.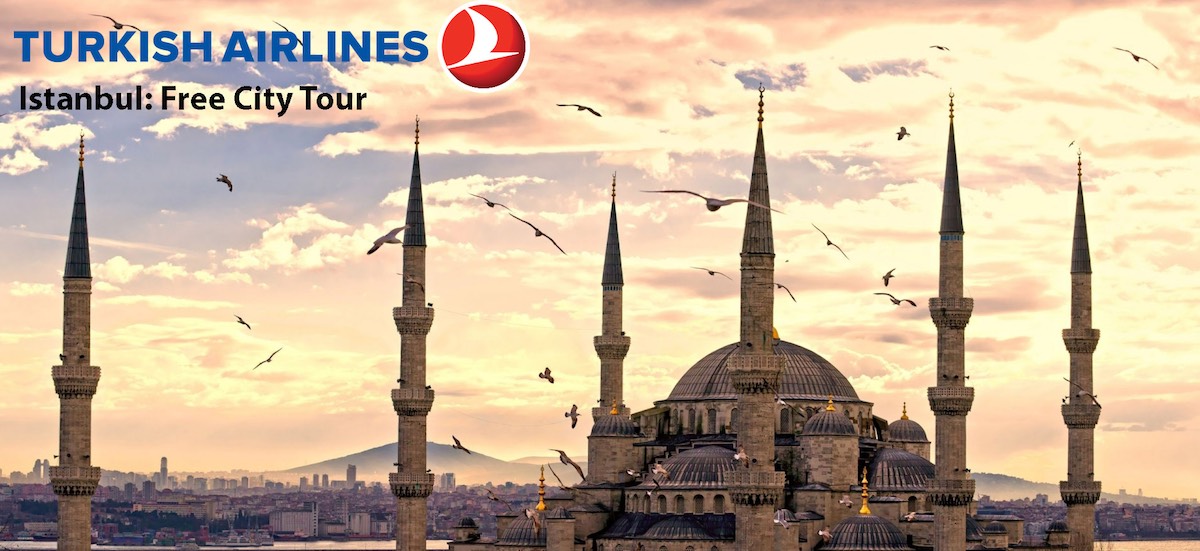 Istanbul free tour
It's exciting to note that the entire tour, whichever you choose, is completely free and covers all entrance fees and meals. The food consists of Ottoman cuisine — note that lunch menus offer a vegetarian option, however no other dietary or religious food options are available.
Doha International Airport (DOH) in Qatar
We have wrote before about Qatar Airways, the best regional airlines  and they are doing an amazing job till now. The Doha airport not only features a hotel inside the terminal but also free tours to Doha. They have a few decent Lounges and the airport itself is awesome BUT why not check out a new city while you can.
Famous teddy bear at DOH
Those flying on Qatar Airways with a long layover in Doha can participate in a nearly three-hour free city tour that takes you to the Museum of Islamic Art, Katara Cultural Village, the Pearl-Qatar, and the Souq Waqif. You'll have an English-speaking tour guide and receive a free bottle of water. To reserve your spot, visit the Doha City Tour desk on arrival — it's located at the beginning of Concourse B between the Mont Blanc and WH Smith shops.
Taiwan Taoyuan International Airport (TPE) in Taiwan
Two free, half-day city tours are available for transit passengers (a morning tour and an afternoon tour) and those with a 7–24 hour layover in Taiwan before their next connecting flight are eligible.
Taipe Skyline
Registration is available upon arrival in the Tourist Service Centers, which are located in the arrivals lobbies of T1 and T2. Each tour only has space for 18 passengers, so head straight there to ensure you'll get a spot. There won't be room on the bus for any baggage, so you'll have to store yours in the baggage center for a small fee before boarding the bus.
Singapore Changi Airport (SIN)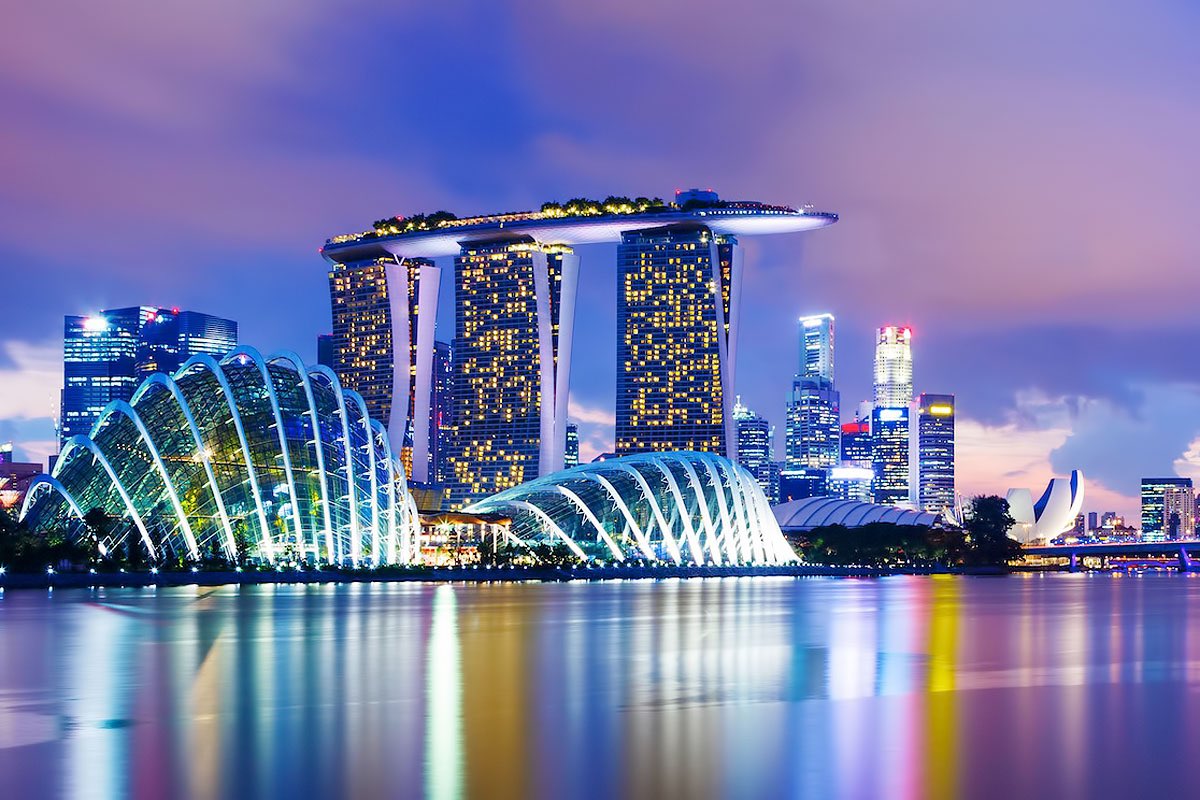 Singapore
If you've got some time to kill at SIN, check out one of two free Singapore city tours: The Heritage Tour, which includes visits to Chinatown and Little India, if your layover is at least 5.5-hour long, or the City Sights Tour, which takes you to the Singapore Flyer and the Marina Bay Financial Center, if your layover is more than six hours long. The best part: to take advantage of the free tour, you can be flying on any airline.
Singapore free tour
Drop your baggage off at the storage kiosk before the tour and register at the Free Singapore Tour booths located in the transit areas of Terminals 2 and 3 before you clear customs. If you land in Terminal 1, stay in the transit area and head to Terminal 2 for tour registration.
Salt Lake City International Airport (SLC) in Utah
Salt Lake City free tour
If your layover is two hours or more, you can take a free shuttle to the Salt Lake City Center for a free tour of Temple Square, hosted by The Church of Jesus Christ of Latter-Day Saints. For more information , check out the information desks in T1 or T2.
Take a free tour of Salt Lake City's Temple Square during a layover at SLC.
Note that unfortunately there's nowhere to store your carry-on luggage, so be prepared to bring your bags with you on the tour. Additionally, large suitcases aren't allowed in the shuttle vans, so plan accordingly.
Enthusiastic about travel now? Book Now with Qatar Airways or Expedia and visit a different city on your way!