The kitchen is more than just the room where you prepare food. In a true family home, the kitchen and the adjoining dining room are places where emotions are shared as you prepare your kids' lunch to take to school or sit down for a family dinner.
That's why conscientious homeowners approach the remodeling of the kitchen area meticulously. They draw a plan with clear steps and a timeline. However, a lack of experience in renovation affairs means that you can always use a few tips and tricks to help remodel the kitchen in the best possible manner.
Get the appliances you really need
The latest model of a high-end refrigerator is nice to have. But do you really need such an addition to your kitchen? The biggest mistake you can make while remodeling the kitchen is to waste money on appliances. They might look fancy but that you have no real need for.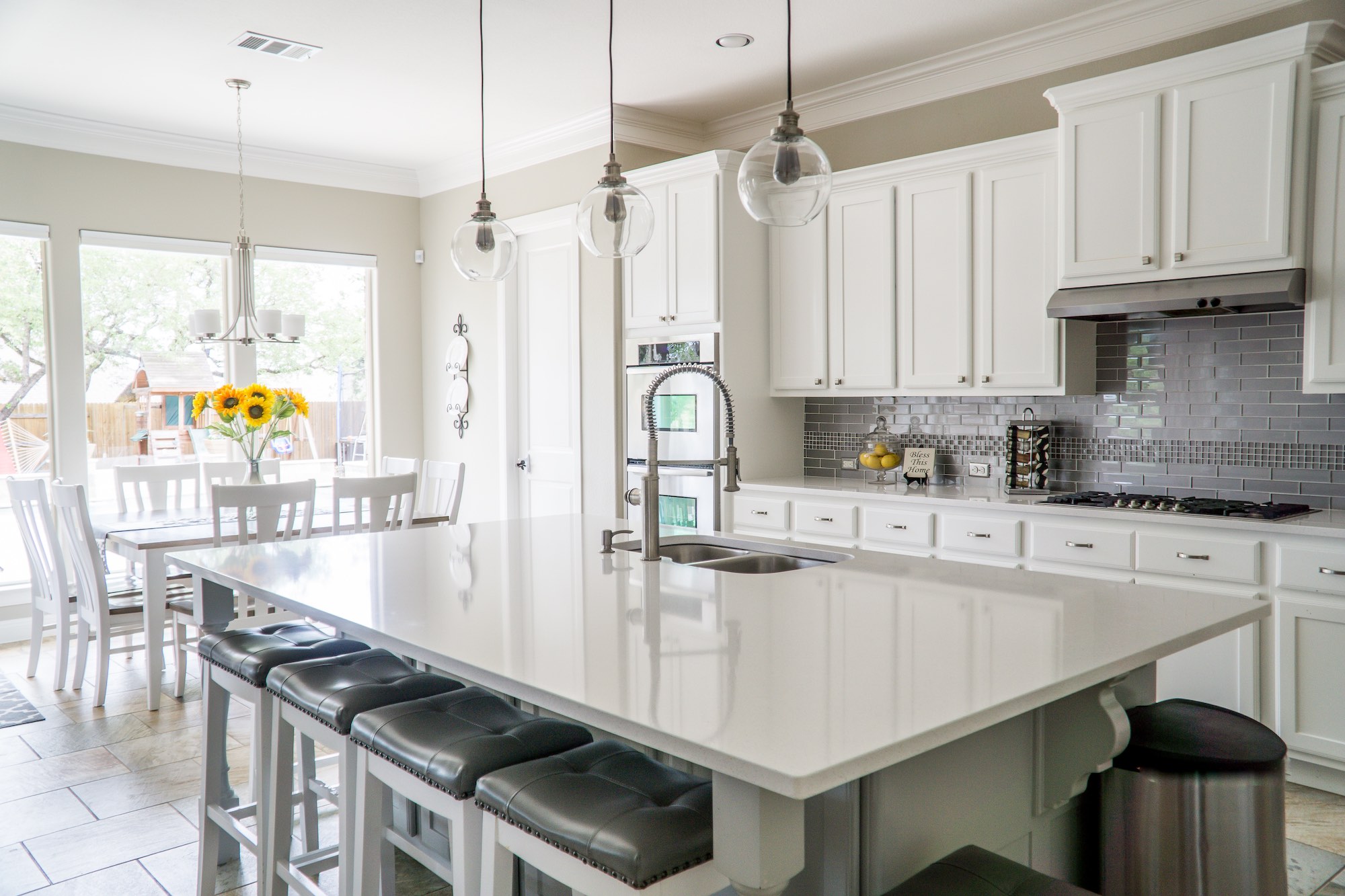 When it comes to shopping, a new
36 stove
or a dishwasher should be installed. Use your
previous experience
as the only reliable source of information. You know what the old appliances were missing, so try to find products that are better in that way. Don't waste time by watching a spaceship galley with all kinds of apparatus you'll use once a year.
Introducing (functional) ambient lighting
Were it any other room in the house that you were planning to remodel, ambient lighting would be ranked high on the list of priorities. One might think that ambient lighting is pretty useless inside a kitchen and therefore redundant but it's all about the location.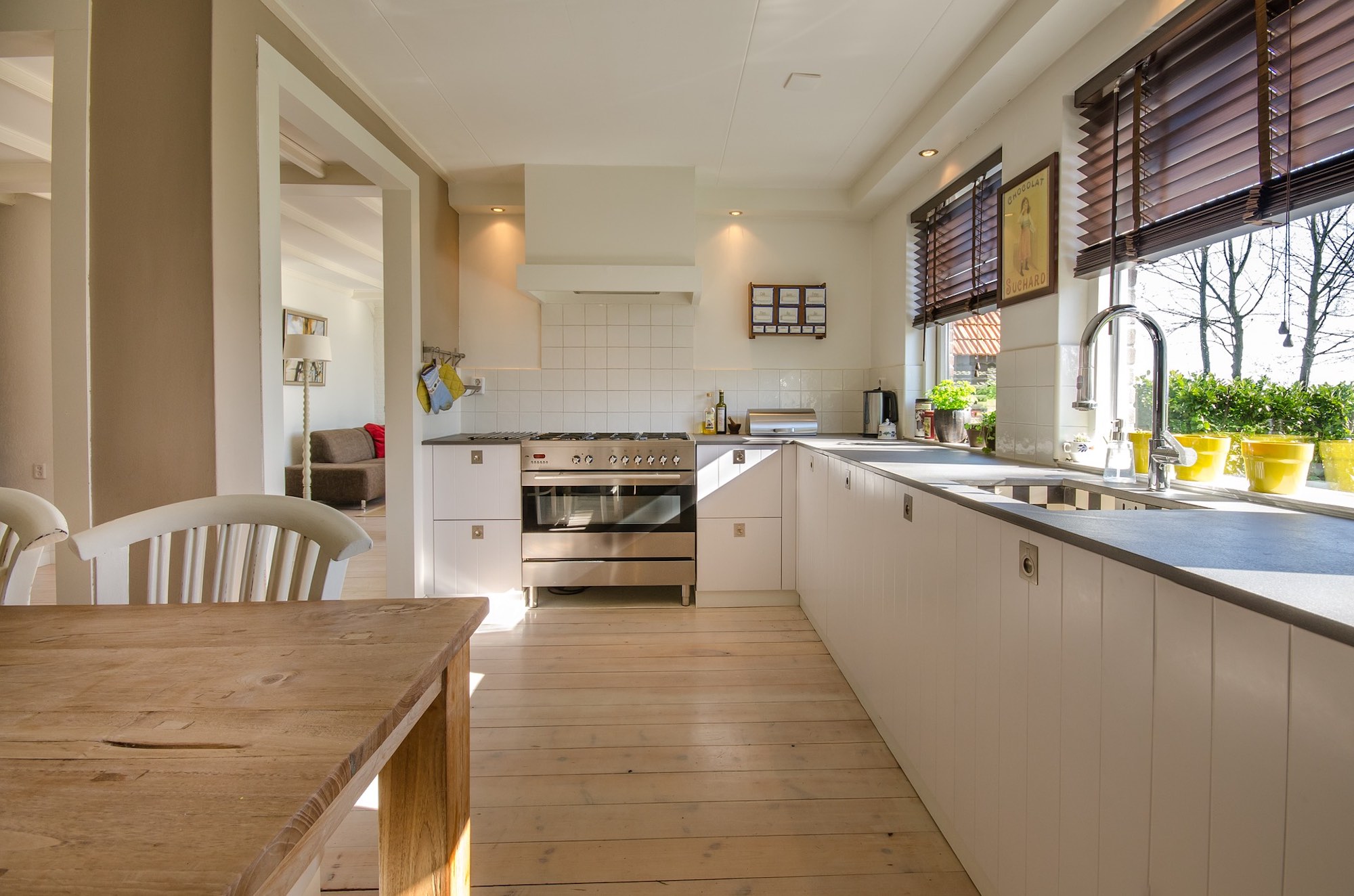 If you choose to attach an LED strip under the kitchen cabinets that are set low enough, then the light will actually improve visibility on the countertop. Even if the light is multicolored, don't worry, you will still benefit from ambient light. That light is strong enough to help you cut vegetables on the cutting board without injuring your fingers.
Focus on lasting quality 
Today's market is full of easily available kitchen fixtures that are quite affordable. This accessibility should not trick you into thinking that everything glossy you can get for the kitchen is top quality. Products that are on sales are usually low in quality and more importantly, they won't last long.
When shopping for kitchen fixtures and improvement, always check the products' warranty period that should be at least two years. Of course, you need to spend a few extra dollars on such items. But if they are well-made, then choosing a high-end product will count as an investment.
Preserve the locations of appliances, plumbing, and electrics
The most likely way in which you will lose huge amounts of money is dabbling with moving appliances around knocking down walls and altering the water and electric grid. Any work of this type skyrockets the final remodeling bill so better stay clear of such, basically, construction work. However, this doesn't mean that you shouldn't call repairmen for minor kitchen alterations that were due anyway. After the remodeled kitchen is ready for use, don't forget to maintain it properly so it would last at least another decade.
The importance of storage space
If you ever plan on selling the house, then the number one detail prospective owners will look at is storage space. This is especially important in rooms such as the kitchen because you need to store food ingredients and small appliances. The remodel should incorporate the creation of extra storage space.
In most cases, this procedure includes nothing more than expanding the existing storage capacities, For instance, the kitchen cabinets should be extended all the way to the ceiling. This way, you might get shelves that are too high but they are ideal for storing apparatus you seldom use.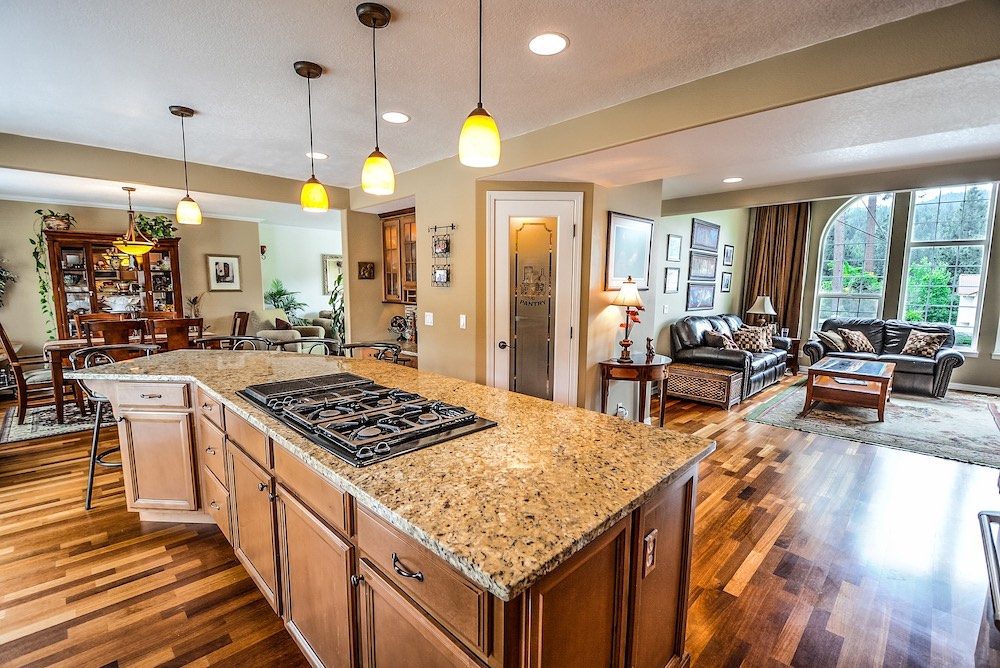 Furthermore, you can add pegs to the inside of cabinet doors where you could hang cutlery pieces. Finally, use every free inch of vertical space to hang shelves that can store spices or similar small items.
An ergonomic and childproof design
Now that you have the opportunity to adjust the kitchen to your specific needs don't miss the chance to make it ergonomic. Set the worktops to the desired height and hang the cabinets at just the right height so you pull the knobs with ease. If you thought that the old sink was either too shallow or too small in size for you to manipulate with both of your hands inside. You should consider getting a bigger one.
If you have kids. Then the remodel can include childproof protective measures. These measures mostly include raising the height of everything so little ones cannot reach the handles. Since you probably keep dangerous cleaning solutions under the sink. Consider installing childproof cabinet locks to prevent your child from inadvertently getting into touch with dangerous chemicals. 
Take traffic patterns into consideration
In most home layouts, the kitchen is actually a room that people pass through instead of being the final destination. Located at the back, your kids will rush through it on their way to the back door and into the garden. That's why it is important to take pedestrian traffic through the kitchen when remodeling it.
There shouldn't exist any obstacles in the way and the aisles should be wide enough, at least a meter wide. In addition, a spacious kitchen will allow several family "cooks" to fit in front of the counter. Just don't forget that too many cooks spoil the broth.
A kitchen remodeling project presents a great opportunity. The homeowners can finally customize the kitchen after years of actively using it. A bit of planning will ensure the rebuild goes smoothly.