Substance abuse is quite common in Nevada and people deal with different addictions including alcohol, cocaine, heroin, fentanyl, and codeine, just to name a few. The good news is that many alcohol and drug addiction treatment facilities have sprung in recent years to help addicts recover and become better, sober, and healthier people.
If you are struggling to find the best treatment centers for your loved one, your struggles don't go any further. Here are 5 popular and effective substance abuse treatment centers in Nevada you should consider.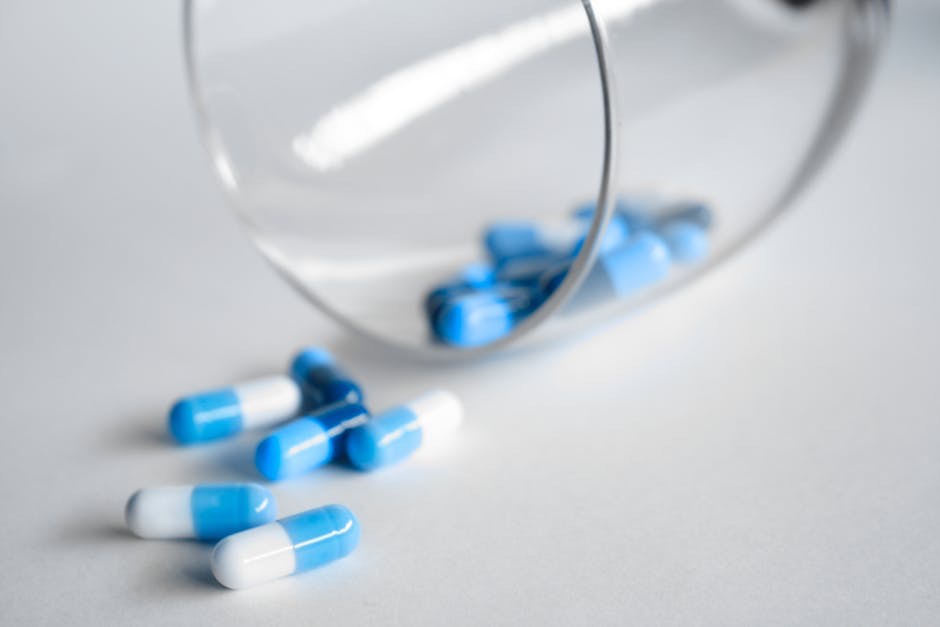 1. Vogue Recovery Center in Las Vegas
This is one of drug and alcohol recovery facilities in Las Vegas that offers different services including alcohol and drug detox, sober living, intensive outpatient program, residential addiction treatment, dual diagnosis treatment, partial hospitalization program, veteran and first responders, and outpatient addiction treatment. The facility works with qualified health professionals to help the clients overcome addictions to heroin, cocaine, alcohol, hydrocodone, fentanyl, hydromorphone, and codeine. There are also different therapies targeting different people and areas of life such as behavior therapy, group therapy, individual therapy, family therapy, cognitive therapy, dialectical behavior therapy, and cognitive-behavioral therapy. There is also an alumni program called the Rising Phoenix alumni program whose members are people who have gone through the treatment the facility provides and recovered. They meet up for various activities including monthly dinners, weekly online and on-site meetings, outings and events, and access to a private Facebook alumni page. Residential clients are allowed to be part of the group slightly before they complete their treatment. Vogue recovery center has other branches in California and Arizona.
2. Desert Hope Treatment Center in Las Vegas
This is a treatment center that helps clients overcome addictions to opioids, inhalants, Adderall, khat, cocaine, alcohol, fentanyl, crystal meth, barbiturates, prescription drugs, benzodiazepines, over-the-counter drugs, kratom, Ambien, ecstasy (also known as Molly or MDMA), Lysergic acid diethylamide (LSD), methamphetamine, and heroin. The services provided by the facility include Las Vegas inpatient addiction treatment, sober living and rehab aftercare, medical detox, telehealth services, and outpatient rehab programs. Veterans and first responders' specialized programs and other special therapy tracks are viable options too. The types of therapies available are dialectical behavior therapy (DBT), motivational interviewing, cognitive behavior therapy (CBT), the matrix model, psychoeducation, and family therapy. Peer recovery groups such as Narcotics Anonymous, Alcoholics Anonymous, and SMART Recovery are also offered at the center.

3. New Frontier in Fallon
This is a center that offers programs designed for adults, teens, and families. Adults can benefit from the treatment of alcohol and drugs and gambling. The services for teens available target teen smoking and drugs while families work with the parent-child assistance program and creating long-lasting family connections. When it comes to residential treatment services, there are 3 main levels the facility uses which are Social Model Detox (Level II. 2D), Clinically Managed High-Intensity Inpatient Treatment (Level III.5) for Behavioral Health, and Advanced Recovery (III.1). The treatment models used include cognitive-behavioral therapy (CBT), motivational interviewing, seeking safety, trauma-focused cognitive behavioral therapy (TF-CBT), eye movement desensitization and reprocessing therapy (EMDR), multidimensional family therapy, the 12-step facilitation model, and NFTC. New Frontier center also provides services that include random urinalysis testing, individual counseling, weekly reports, group counseling, group addiction education, and assessments for specialty courts in communities such as Fallon, Wendover, Lovelock, and Pioche.
4. Westcare Foundation in Nevada
This is a foundation that aims to promote the wellness and empowerment of individuals, communities, and families. Other than Nevada, the foundation has other branches in California, Arizona, Florida, Dominican Republic, Illinois, Georgia, Kentucky, Iowa, Ohio, Minnesota, Pacific Islands, Oregon, Puerto Rico, Texas, Tennessee, Washington, US Virgin Islands, Wisconsin, and West Virginia. The issues the facility in Nevada addresses include substance use disorders, domestic violence, sexual assault, veterans, criminal justice, mental health disorders treatment, HIV/AIDS, and homelessness. The services offered include outpatient treatment, intervention, residential treatment, medication and prevention, offender re-entry, rural health and detoxification programs, triage, and mental health crisis stabilization. The residential treatment helps the client get better through services such as individual and group counseling, substance abuse treatment, job development, placement, and retention skills, case management educational and vocational assessment, and many others.
5. KW Legacy Ranch in Hiko
This is a treatment center located in Hiko, in Southern Nevada, specifically in the Pahranagat Valley. The facility services teens in the age bracket of 12 to 18 years and both male and female clients are accepted. The center holds a maximum of 21 residents whose stay depends on various factors including their personalized treatment plan. The values the facility is healthy focused on teaching the clients are better self-esteem, emotional control, individual worth, communication skills, appreciation, coping skills, service, family unity, respect, healthy relationships, work ethic, honor and integrity, responsibility for Individual actions, and motivation. There are intermediate care programs for both adolescents and families as a whole. For adolescents, the areas focused on by the program include inpatient addiction treatment, depression, anger, family conflict, grief, and loss, giving in to negative peer pressure, ADD and ADHD, adoption and attachment problems, life and school underachievement, low self-esteem, running away, defiance, promiscuity, anxiety, isolation, manipulation, irresponsibility, lying, low motivation, trauma, impulsivity, and entitlement. For families, the program looks at addiction, codependency, co-parenting between divorced parents, marital conflict, step-family concerns, detached family relationships, reunification, general dysfunction of the family system, family communication problems, boundary issues, adoption issues, triangulation, and attachment issues.