When you buy a home, no one tells you just how much maintenance goes into keeping up your property. From maintaining a healthy lawn, cleaning your gutters, and completing seasonal maintenance, there is a lot that goes into managing your home on a yearly basis. If you fall behind on your preventative maintenance, you could run into costly home improvement repairs in the future.
Luckily, we've compiled a list of our top 6 ways to prevent high-cost home improvement repairs. See just how you can save yourself some money on home repairs in the long run by completing these easy tasks throughout the year.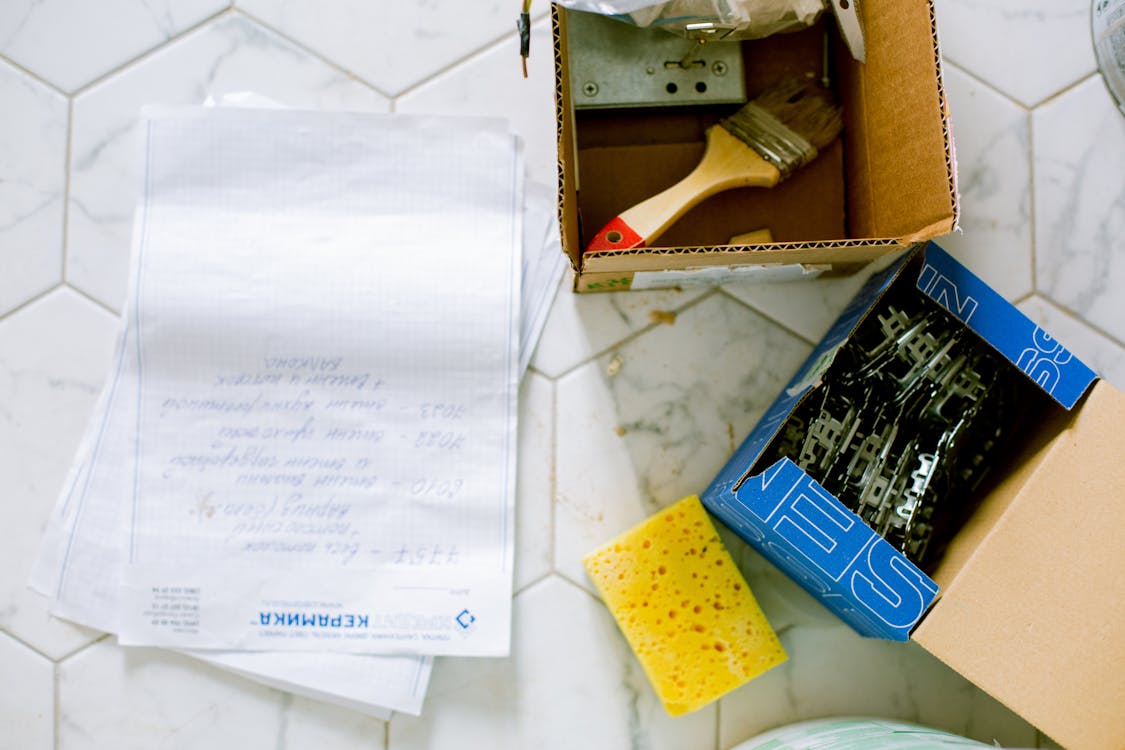 1. Create A Seasonal Checklist
The easiest way to keep yourself organized throughout the year is to write up a seasonal checklist. There are different tasks that should be done in the summer, fall, spring and winter. Having a dedicated home improvement checklist to see exactly what preventative maintenance is needed is a great start to avoiding high cost home repairs.
This could include tasks like rakin the leaves in the fall, cleaning out your gutters every few months, checking your pipes in the winter, and more. Staying organized and having a plan to complete these tasks will keep you more focused throughout the year and avoid high cost repairs.
2. Break Down Improvements Into Small Projects
There are likely a lot of improvements you want to make to your home, whether that is replacing appliances, upgrading flooring, or painting the walls. All of these are great ways to prevent larger home repairs, but may seem overwhelming at first. It can help to break down your home improvement tasks into smaller projects so they are more easily digestible. You can also consult the reliable Modern Maids of Atlanta.
So, instead of planning to renovate your entire kitchen at once, taking on smaller tasks like replacing countertops, getting new wallpaper, and swapping out large appliances may seem easier. This can also help you save money in the short-term because your budget for these smaller projects need not be as large.
3. Use A Professional When You Need To
One of the biggest mistakes homeowners make is taking on DIY projects that are too large or that they are not experienced in. While this is doable for some aspects of your home (like painting or installing some appliances), others require a professional. Luckily, there are a large number of professional contractors and installers for almost anything you'd need. For example, if you are in need of tree maintenance it may seem to be something you can do yourself but it's dangerous work if you're not experienced in it. Hiring a professional to trim your trees or prune them is just safer and easier.
It may be worth it to contact a professional for plumbing issues, electric issues, or any other projects you may not be experienced in enough for. One area you definitely need a professional for is fixing the roof of your home. Trying to fix it yourself could prove detrimental and finding a good roofer would be your best bet. Additionally, simpler projects like gutter installation do not always require a professional installer, but it may be worth the investment if you are not sure if you can take it on. Using a reputable professional will ensure that it is done right the first time and won't require any problem-solving in the future.
4. Keep Up With Your Gutter Cleaning
One of the most largely ignored projects of homeowners around the country is gutter cleaning. While it can prevent issues down the line, gutter cleaning is a large task that most homeowners simply do not enjoy doing, so they tend to put it off. However, there are a few ways you can easily keep up with gutter cleaning without putting in too much additional effort.
First and foremost, you can hire a professional gutter cleaning service every 3-4 months to come and ensure your gutters are being properly maintained. However, this tends to become a little pricey overtime. On the other hand, you can purchase accessories like gutter covers or gutter guards to make the maintenance easier. They can keep leaves and other debris from falling into your gutter system and causing clogs. Additionally, they are often fairly inexpensive and easy to install yourself. So, when it comes time to clean your gutters, you can simply remove the debris from the top instead of cleaning out the entire system.
5. Change Your Air Conditioner Filters When Needed
Something else that homeowners do not commonly think about are the filters in their air conditioners and heaters. These should be changed once a season to ensure you are breathing clean air inside of your home. They can also help reduce dust particles and lengthen the life of your central air and heat systems.
Changing air conditioner filters is simple and easy to do yourself. All you need to do is purchase a new filter from a home improvement store and swap it out with the old one. They are fairly inexpensive – usually around $20 or less. Doing so can help your HVAC system last longer, thus saving you more money in the long run.
6. Fix Problem Areas ASAP
If you see a leak or broken tile, it can be easy to ignore and say that you'll get to it eventually. However, small problems like leaks or damaged tiles are often an indication of something else going on. Fixing these problem areas with the help of AA Plumbing in West Chester Ohio as soon as possible will allow you to catch issues before they get worse.
After all, you don't want one leaky pipe to turn into a larger problem, like water damage on your floor or roof. Quickly addressing small tasks does not take too much effort and can help save you tons of money in repairs in the long run.
The Bottom Line on High-Cost Home Improvement Repairs
One of the biggest struggles of being a homeowner is that there is seemingly no end to small improvement projects you can complete. However, being diligent and organized with the preventative care of your home can ultimately help you save time and money in the future.
Do you have any more tips for avoiding high cost home improvement repairs? Let us know down below in the comments!