Doors are one of the simplest ways to add value and update your home. The right doors can add a sense of harmony to your home. The wrong doors add a chaotic feel that can even affect the occupants on a subconscious level.
Paying Too Much
All internal doors need to be updated together. Depending on how many doors in your home, the cost can soon add up. Shopping online not only removes the hassle of shopping, it removes the sales person trying to talk you into spending over your budget. Browsing the Online Door Store allows you to get great quality doors within budget. With a mobile phone or tablet, you can even go from room-to-room visualising how a door will look in a particular area.
Mismatch Doors
Unless you are going for the poverty chic look, which is surprisingly difficult to pull off without being chaotic and oppressive, all internal doors need to match. Mismatched doors add chaos to your home. That doesn't mean using frosted glass on each door if you want frosted glass on some doors. Cupboard doors won't want any glass. It does mean each door needs to be in the same style to allow for a decent flow of energy through your home. If using glazed doors, make sure they have a matching unglazed counterpart.
Accessories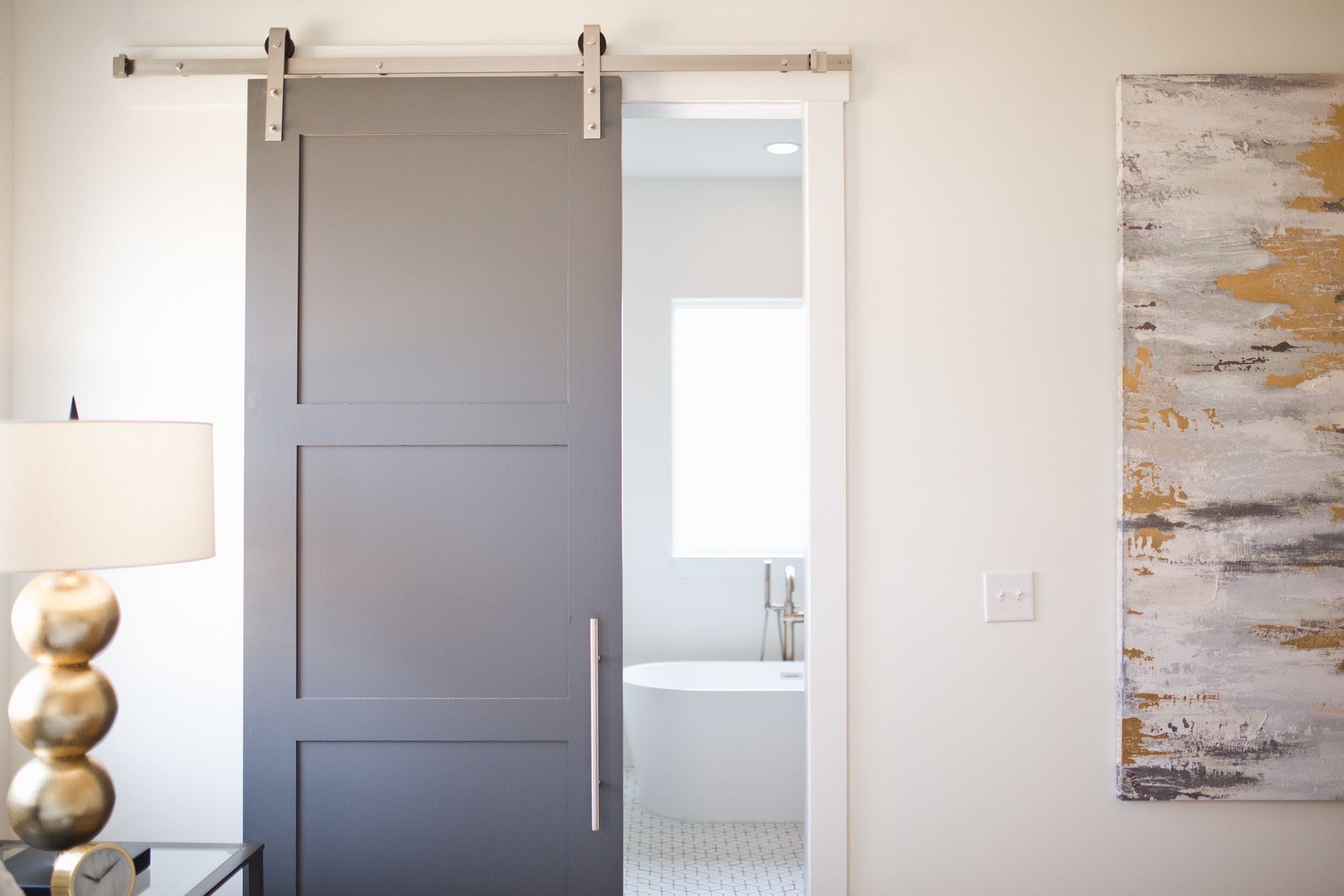 Accessories are neglected when buying new doors. The accessories are what makes the door, not only aesthetically, but doors need accessories to function, otherwise they are nothing more than a plank leaning against a wall for support. They won't even stand in the frame. Doors need frames to hang from and hinges to swing back and forth. Unless the area has a requirement for saloon-style doors, some form of a door handle is required to operate it. New accessories need to be purchased when buying new doors. The old hinges and handles will be worn. Replacing them at the same time as the door prevents having to replace them one or two years down the line, battering the new doors.
Poorly Fitted Doors
You can have the best doors in the world, but they won't work properly if they don't fit in their frame. A poorly fitted door deflects the purpose of offering safety and security. If fitting multiple doors, don't assume each doorway is the same size. Measure all of them. If there's already a perfectly fitted door that needs updating, measure the door. If there isn't a door or a badly fitted door, measure the doorframe across the top, middle and bottom. The width may not be the same the entire way down.
Neglect Doorframes
This comes under accessories, but doorframes are forgotten even more than handles and hinges. Doorframes withstand a lot of wear and tear over the years. If they're cracked or crack soon after installing the new door, the door itself will need to come down to replace the frame.
The right doors and accessories add value and comfort to your home.