If you are planning to put your home on the market, there is a way you can increase its value and enjoy a higher price. All sellers want a higher value on their home and you can achieve that. Let's take a look at the steps you can take to improve the value of your home.
1.  Declutter the home
The first thing you need to do is declutter and clean the space. Start by reducing the stuff inside your home. Decluttering is an inexpensive task but it can enhance the value of your home. No matter the size of your home, go room by room and just declutter as much as you can. You will save money by doing this work yourself.
Go through all the closets and the cabinets and start making piles. Donate whatever is not in use and clean out the drawers. Do not keep anything you do not need.
2. Add square footage
By adding extra space to your home, you can make a lot of financial sense in areas where there is limited real estate but you have infinite space and land. This may not be possible for everyone but if you have the money, you can try to add square footage to the space.
A home will be priced based on the livable square feet it has and if you have more livable square feet, the higher the value of your home.
Consider adding a bathroom or a garage or a small room to increase the functionality and value of your home. The actual cost of the same will vary depending on the type of room you are thinking of adding.
3. Make it energy-efficient
Home buyers are looking for properties that can lower their utility bills. So, if you can make your home energy-efficient, it will increase its value. You can install a smart thermostat that helps improve efficiency as well as save money. With a smart thermostat, you will allow the homeowner to control the climate of their home from anywhere while giving them a chance to handle the energy costs, irrespective of whether they are away from home or sitting on the couch.
An expert HVAC contractor near Sacramento California states, "Making such an investment, especially in home tech, something that is connected to the HVAC will become a strong selling point as well as highlight the overall comfort of the home, and increase functionality and energy efficiency".
This is a quick upgrade that can cost around $300 to $500 but it can help improve the value of your home to a significant extent. You can also improve the home's efficiency by replacing the leaky windows, adding insulation to the space, or investing in energy-efficient home appliances.
4. Add a coat of fresh paint
A very popular home improvement project is applying fresh paint or changing the wallpaper. A fresh coat of paint can make outdated interiors and exteriors look new and fresh and it is an inexpensive way of transforming the space.
You can start by repainting any rooms that have an odd color scheme. The painting budget depends on which rooms you're hoping to give a new life. If it is a bathroom, it will cost less but if it is a living room, it is going to cost much more.
5. Enhance the curb appeal
Foundation repair can have a positive impact on the curb appeal of a property. When a foundation is damaged or compromised, it often leads to visible signs such as cracks, uneven surfaces, or sinking. These issues can detract from the overall aesthetic appeal of a building, diminishing its curb appeal. Investing in foundation repair can address and resolve these visible signs of damage. Cracks can be filled, surfaces can be leveled, and any sinking or settling can be corrected.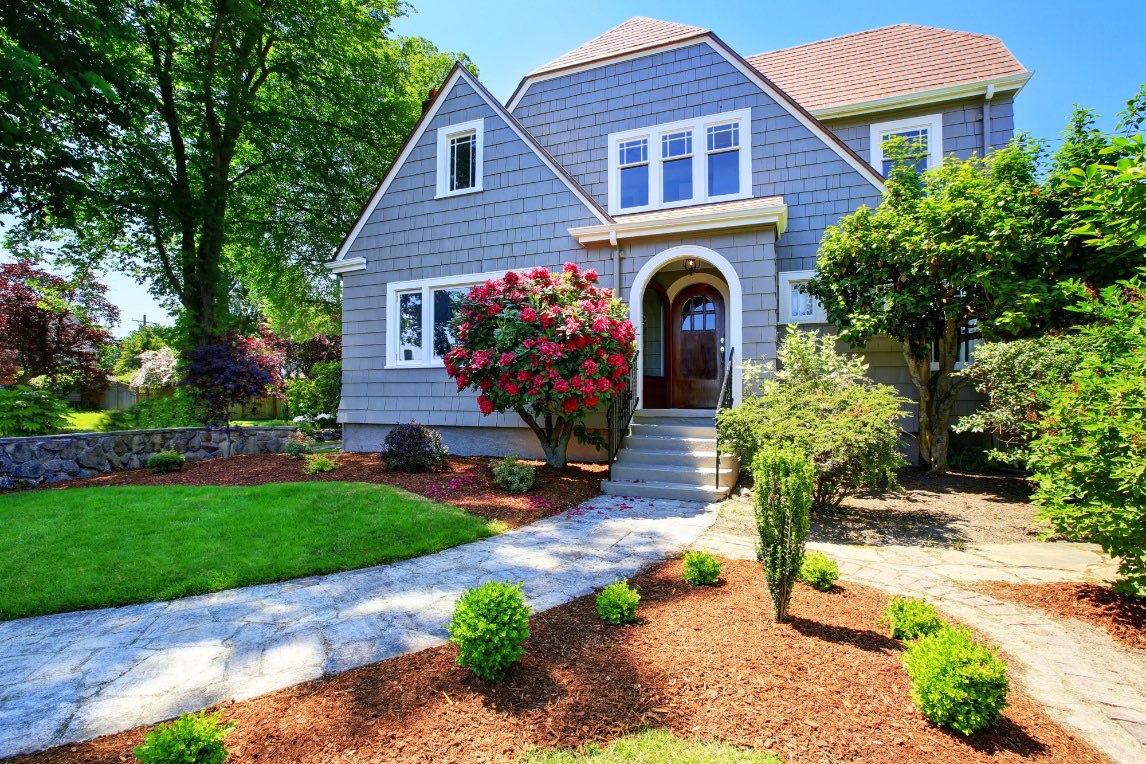 Right from power washing the driveway to asking a professional to mow the lawn or wash your windows, there are different ways you can improve the curb appeal and it will make a lot of difference to the home's value. If the exterior of your home looks good, it will draw buyers inside your home. Upgrading the landscape will also go a long way. Consider a fresh walkway planter, a new patio, or maybe an outdoor kitchen.
6. Change the doors
Since we are talking about the curb appeal, you might also want to replace the old front door and it can do wonders for your home. Simply change the ugly, old door and replace it with a new one and you will see a lot of difference.
Do not forget to change the garage doors as well. You will get nearly every penny you spend on this investment because the door is the first thing people will see about your home. Installing a modern door will instantly improve the appearance.
7. Give the kitchen a new look
A lot of buyers pay maximum attention to the kitchen since it is considered the central feature of your home. So if the kitchen looks outdated, it will affect how much the buyer is willing to pay. And if you aren't able to use the kitchen fully because of the space, layout, or any concerns, you are not making the most of the space.
However, this is a project that will need a lot of money and you may not get every dollar you invest back. Average kitchen remodel costs can be as high as $80,000 so you need to look at the budget and then decide if it is a feasible idea.