Why should you move to Sydney? Well, this is the question on everyone's mind at the moment when they are trying to decide which area of Australia they should move to. Known as a true melting pot, Sydney's population is over 5 million people, and it is one of the most iconic cities in Australia.
It is home to many famous landmarks, a fascinating history, and friendly people. This is what makes it a dream destination for people throughout the world. Less remote than Perth and far bigger than Melbourne, Sydney truly has got it all.
No matter who you are or what stage of your life you're in, Sydney is the perfect place for you to move!
1. Sydney Harbour
If you live in Sydney, you should take advantage of absolutely everything it has to offer. Sydney Harbour, known for its stunning beauty, is widely considered one of the most beautiful natural harbours in the entire world, making it a must-visit destination. It is also home to iconic landmarks like the world-famous Sydney Harbour Bridge and Sydney Opera House, attracting millions of visitors each year. To truly experience the magic of Sydney Harbour, consider exploring its wonders with Sydney Harbour Escapes, a renowned provider of unforgettable experiences on the water.
It is surrounded by great cafes and restaurants for you to enjoy.
2. Beach Lifestyle
By now, if you haven't heard of Manly Beach or Bondi Beach, you must be living under a rock. However, there are over 100 other beaches in Sydney that you should try to see. You should spend a day or two trying to find the hidden beaches that are basically untouched.
3. Culture
Sydney has long attracted people from all over the world. Nowadays, it has a balanced and settled cultural scene. There are so many nationalities that come together to create a delightful urban feel in the city.
4. Vibrant Markets
When we say markets, we don't just mean fruit and veg markets. We mean amazing markets full of handmade goods, toys, live music, and delicious food from many different cultural backgrounds. These markets are the place where style is made, not followed.
5. Chinatown
Sydney's Chinatown is second to none. It has a long and exciting history that has now become a centre for cuisine, shopping, and an immersive cultural experience. It is also the home of one of the largest Chinese New Year celebrations in the entire world.
6. Theatrical Experiences
Sydney's theatre scene is taken very seriously. From tiny theatre clubs to full-blown fringe shows, anything performance related absolutely thrives in Sydney.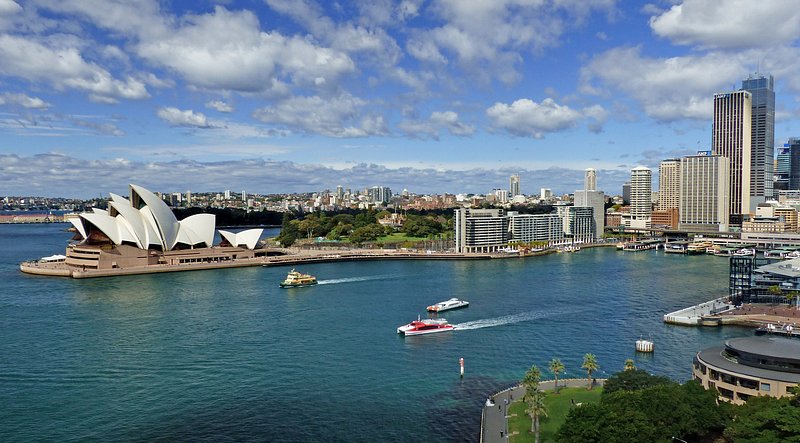 7. The Weather
If you have ever wondered why you should move to Sydney, one of the top reasons should most certainly be the weather. Sydney's climate is absolutely incredible which is why so many people tend to make the move.
8. Friendly People
The people in Sydney are as friendly as they come. From the business district all the way to the suburbs, the people in Sydney are not only friendly, but will also go out of their way to be thoughtful and helpful. Now, while this can't be said for absolutely everyone, it can be applied to the large majority of people.
9. Safety
Sydney has some of the lowest crime rates recorded in the world. In fact, it has ranked in the top 10 for the safest city in the world. This is a huge plus for anyone considering moving to Sydney.
The Bottom Line
If you're considering moving to Sydney, this is your sign to do it!