Kids can get pretty irritated if they are wearing swimsuits that fit poorly. Tight swimsuits can cause rashes and breathing difficulties, while loose ones can fall off every few minutes and leave red marks on the skin.
Finding the right swimsuits for your kids can be challenging, especially regarding sizing and material. This article will cover five tips to help you choose the right swimwear for your kids.
Size
Kids' swimsuits must fit well to ensure comfort and safety in the water. If the swimwear is too tight, it can cause rashes, breathing difficulties, and wedges. If it is too loose, it can fall off every couple of minutes or allow sand and dirt to scratch the skin. The right size can also help you avoid purchasing new swimwear next summer, as it will provide enough room for growth.
Choosing a swimsuit that can be easily put on and removed is also essential, especially for little ones. Choosing a suit with zippers or snaps can make the process much easier. If your child has sensitive skin, wearing rash guard swimwear is an excellent idea to protect them from the sun's harsh rays. Some swimwear offers further built-in floatation devices and UV protection to increase water safety and peace of mind.
Material
When choosing the right swimwear from reputable shops online like janieandjack.com  for your kids, fit and fabric matter. Too-tight waistbands and crotches can cause discomfort for your child, while loose costumes can be a safety hazard as they may fall off in the water. Additionally, thin fabrics can trap body heat and lead to overheating.
In this case, choosing quick-drying fabrics resistant to chlorine, salt, and sun exposure is advisable. Polyester blends, for example, are soft and stretchy and offer a comfortable fit. Additionally, they absorb dye well and hold colorfast for longer.
Also, opt for a swimsuit with UPF fabric to block out harmful UV rays and reduce the risk of sunburn. This is especially important for toddlers and younger children. UPF clothing is often available in rash guards or one-piece suits for girls and boys. You can even find some that have nappy-changing facilities. However, remember to rinse your child's costume after every use to keep it pristine.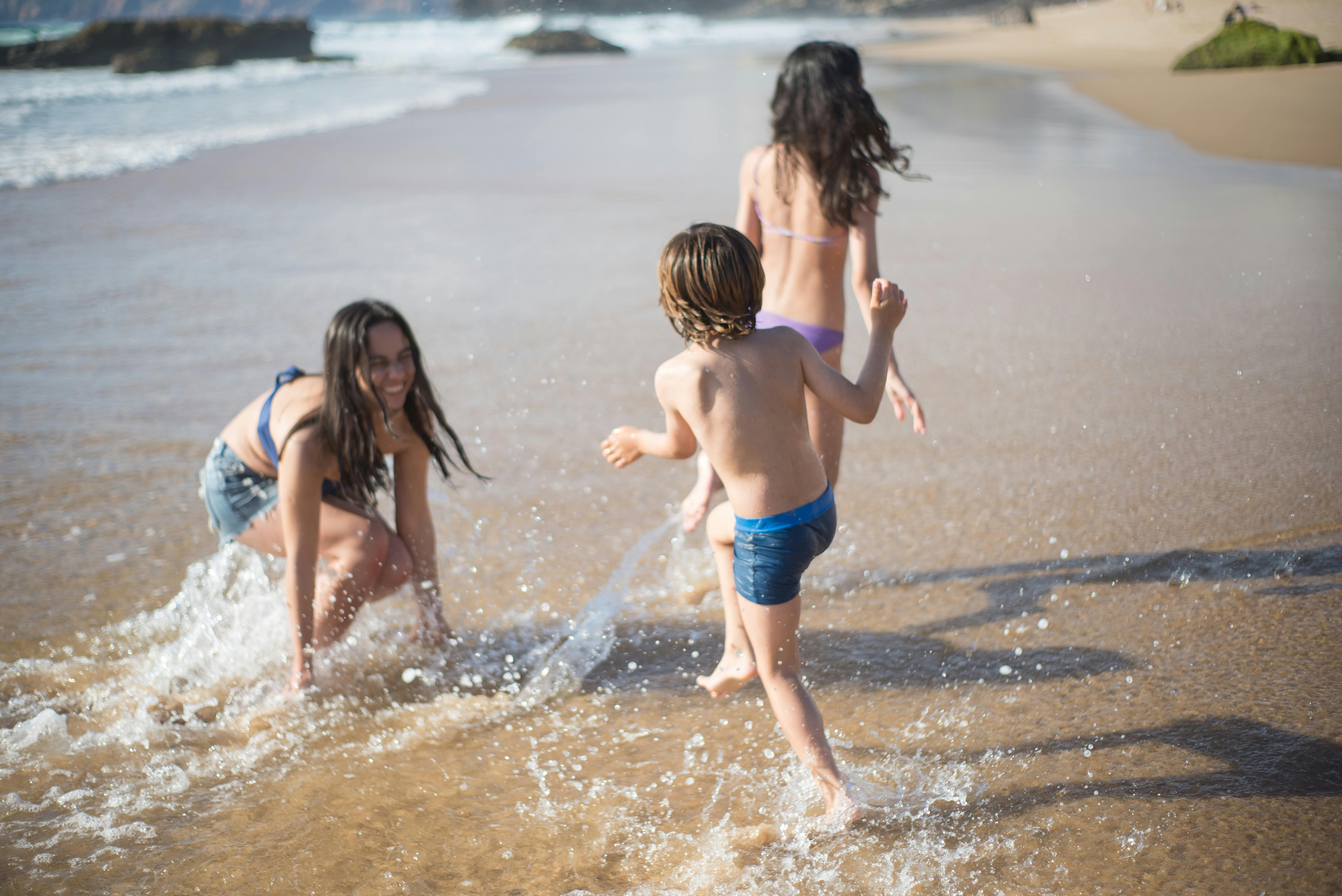 Style
The best swimwear for kids should be comfortable and fit well. The material should be quick-drying and have a soft stretch to it. It would help if you also chose a style that is easy to wear and take off, especially for young children. For instance, you can opt for swimsuits with ties or zippers, making getting the suits on and off more accessible.
Choose a swimsuit that protects you from the sun. Look for options with UPF (Ultraviolet Protection Factor) tagging that indicate whether they block harmful UV rays. This is particularly important for young children because their skin is vulnerable to the sun's damaging effects.
It's also a good idea to purchase swimsuits that are brightly colored, as they will help you spot your kids in the water. This is especially important if you supervise them at the beach or pool. However, don't choose brightly colored swimsuits that clash with your kids' skin tone or makeup.
Budget
Buying high-quality swimwear is an investment. A cheap suit might outgrow your child before the end of the season or fall apart after extended exposure to sand and sun cream. It might also be weakened by chlorine and other chemicals in the pool or beach. It is, therefore, essential to budget accordingly.
Another essential factor to consider when selecting kids' swimwear is comfortability. A tight-fitting bathing suit can cause rashes and breathing difficulties or make your child grumpy. You don't want to buy a swimsuit that is too loose either, as it may fall off every few minutes or allow sand and dirt to get into your kid's skin.
Look for a bathing suit made from comfortable fabric such as nylon or polyester. It should be soft, stretchy, and flexible for easy movement in the water. The material should also be quick-drying and chlorine resistant. This will help the swimsuit retain its color for longer.