If you find it so hard to let go of the piece of heaven that an exotic place is, why not make a goal of never parting ways with it? It's not like you're the first to say goodbye to the hectic city life, the stressful job, and other household chores that don't bring you that much satisfaction.
Ok, no one is saying to live in the mountains or on the beach for the rest of your life, but if you have saved enough money, have no responsibilities, or can work remotely, you are halfway to fulfilling your dream. And what a beautiful plan: to feel the earth as you wake up or hear the sound of the sea waves, and inhale the sweet, salty smell of freedom, right?
If you, too, find it hard to leave your favorite province behind, find out what to put in place before starting your life's journey.
Photo source: https://unsplash.com/photos/ZCRtfop2hZY
Take the essential items with you
If packing up for a two-week trip in Bali gives you butterflies, imagine gathering belongings for a year or more… superb!
There's just one difference. When you're leaving for a short period, you tend to find the event more important than it is and want to ensure you get the nicest clothes with you, the best skin care products, and so on. At the end of the trip, you'll likely observe that you haven't used everything you've brought with you.
But when you're staying longer than usual, you know you have to take only what's necessary and things you won't likely find there, like your best cooking pans, favorite pajamas and pillows, etc.
Shortly put, here's a list of things of utmost importance you shouldn't forget to pack for your long-awaited relocation:
Laptop
Passport
Money belt
Hydrating cream
Mosquitos spray
Energy generator
Electrical converters or travel adapters
Insulated tote bag or cooler
Sunscreen protection.
Consider how you'll transport your high volumes of belongings
There are many common ways to transport your belongings, depending on the area you're moving to. If you can leave by car, you're lucky; the same goes for putting them on a plane and picking up your luggage at the destination.
However, if these options are off the table (because you're planning to move the whole contents of your home), container shipping is one of the best methods to send your stuff away.
Remember that the price depends on the distance, type of transport, and volume of the shipment, among other factors. If you're planning to ship away, read more here. However, here's a summary of essential elements to keep in mind when choosing to move your stuff with a ship:
20ft containers are suitable for small transport like the contents of a three-bedroom residence, while a 40ft container is appropriate if you're moving more than 50.000 pounds of goods.
You can have an entire container for high-volume moves and avoid delays because you don't mix your things with others' stuff.
You can transport your cars and similar heavy goods for a more significant fee.
Compared to other freight forms, this is the most cost-effective way to transport your goods.
Decide where you'll live
Depending on your needs and preferences, you can buy a holiday home (and rent it when or if you leave it), live on a camping site, or construct your own dwelling. However, you must consider factors about the place you choose.
If you want to live in the mountains, your home has to be adequately secured so you won't get attacked by animals. Find out what natural risks you expose yourself to, like floods, falling trees, and dangerous insects. Also, do some market research to see how much money you need to live decently for longer. Don't forget that you'll likely have access to a garden, so you can start getting informed on how to grow your own vegetables to live a healthier and cheaper lifestyle. Decide how you'll warm your residence: if you use wooden stoves, electric heaters, or any other appropriate heating method. And don't forget to find out how strong the wi-fi is, especially if you want to work from there.
If you want to live by the beach, you have to ask yourself the same questions, more or less. However, it's a little bit different because you might choose a place tourists visit, so you must secure your belongings and assets. Or you may select a wild corner of the beach, but you have to check the dangers first:
Sharks
Rip currents
Shore break
Jellyfish
Scorpions
Sand storms
Harmful algal blooms
Poor water quality.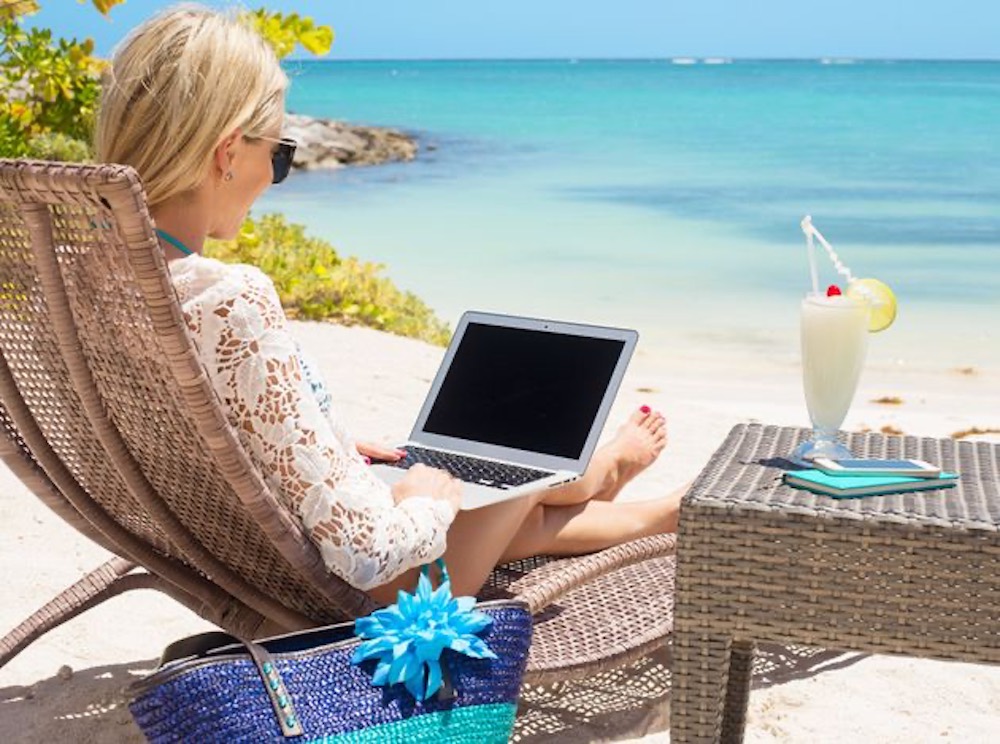 Or choose to go nomadic style
Who says it's easy to choose between so many amazing destinations? It's a growing trend nowadays to live here today, there tomorrow, and no one can blame you if you've decided to pack your belongings and leave.
However, you should be aware of both pros and cons when choosing to give up your forever home.
You have freedom. You want the freedom to travel and see the world. Being chained down to one place by a career, mortgage, and mundane chores can freak some people out. Connect to the world and learn how to live outside the box by swapping residencies.
It shouldn't be expensive. You can use your smartphone, connect to the internet almost anywhere, and ask locals for the most affordable restaurants and stores. Maybe you can even find better deals than you do back home, so why not plan and give cheap yet amazing places a try?
You learn so much. Living a nomadic lifestyle has several problems you would not otherwise face if you lived in a bubble of work/home/sleep. Also, learning a new language is easier if you are constantly exposed to it.
As usual, you have to consider the disadvantages, too.
You must accept and embrace the uncertainty, anxiety, and disappointment you'll face when giving up the comfort of your home to live the life of your dreams.
However, leaving your pets and family home to find your inner self will pay off, especially when you return tanned, relaxed, fulfilled, and with a thousand stories to tell to your curious and beloved ones.