The COVID-19 crisis has affected each and every one of us, in one way or another. Some have sadly lost their loved ones to the virus, while others have had to suffer through its symptoms. Some have seen their businesses collapse, while others have struggled with mental health issues from being cooped up alone in their homes for weeks on end.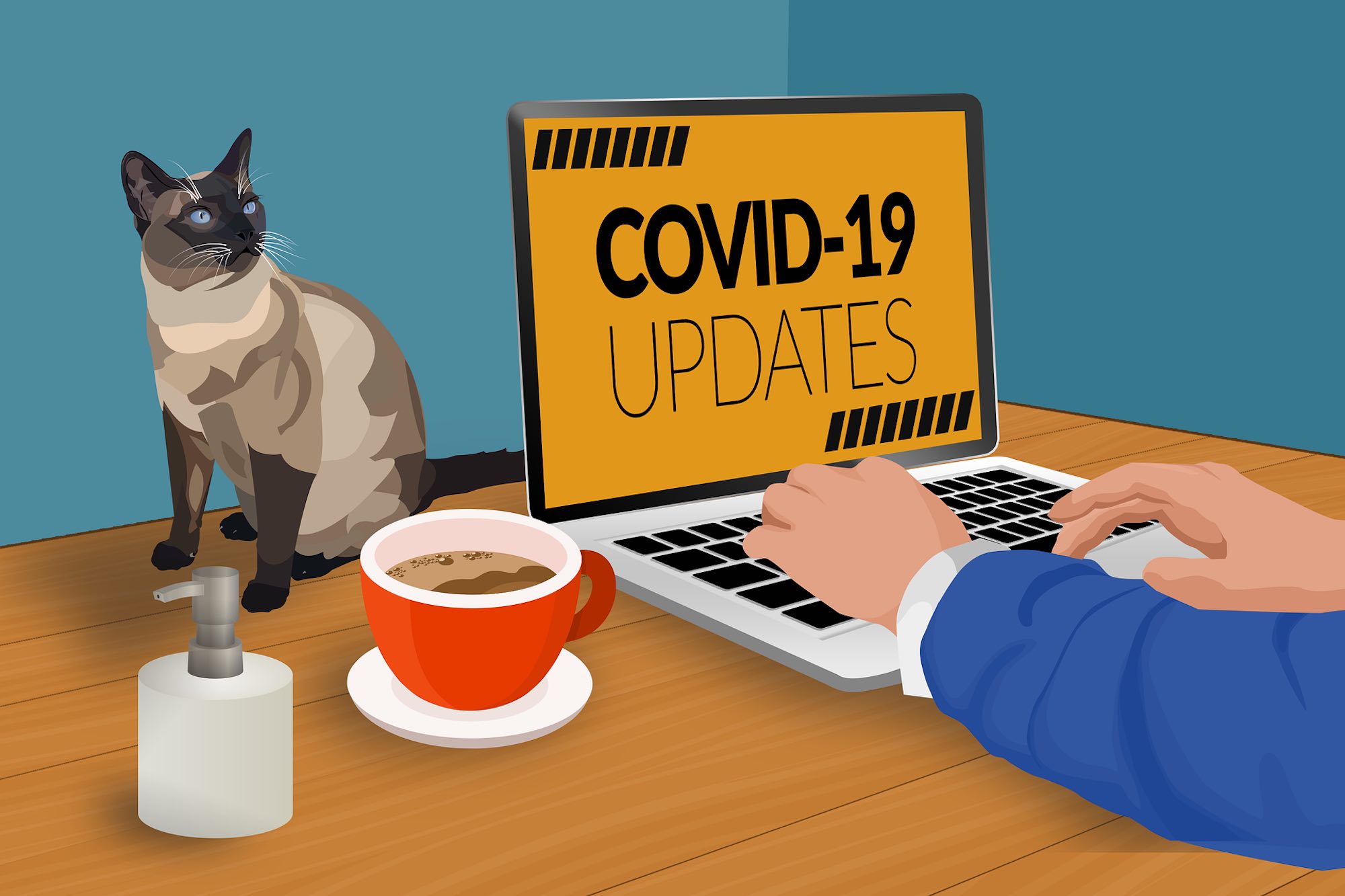 Whatever your own personal struggles with coronavirus have been, the news of recent vaccine developments heralds some hope for a brighter future and an end to the pandemic, once and for all, and in recent weeks and months, we've started to see countries opening back up, economies restarting, and businesses welcoming workers back into offices and workplaces too.
Still, while there are reasons to be hopeful of a brighter future, it's important for everyone to remain cautious and careful in the times ahead. Until vaccines have been utilized on a grand scale, the threat of the virus remains very real, and even those who don't feel particularly in danger could still put their relatives or colleagues at risk.
This is why, if you're heading back to work during COVID-19, there are some important tips to keep in mind to protect yourself, your colleagues, and everyone else around you. Read on for some useful advice to get in the right frame of mind for working during COVID-19 and staying safe in the process.
Be Cautious
It's perfectly normal to be hesitant and concerned about going back to work at a time like this. The virus has claimed many lives and infected millions of people across the world, and it's still out there, so you need to remain cautious, even as businesses reopen and people start leaving their homes.
Use your cautiousness, rather than trying to push it away. It's part of your natural survival instinct and it's important to follow those instincts to keep yourself safe. If you don't feel safe in the elevator, take the stairs. If you worry that you didn't wash your hands well enough before eating, go back and wash them again. Be cautious and safe in all that you do.
Keep it Clean
Cleaning and sanitizing have to become a big part of your daily routine if you want to stay safe during COVID-19, and this is something that we've all learned very well in recent weeks and months. It's especially important for those going back to work, and even though all good employers should have cleaning systems in place, you need to do your part too.

This means washing your hands properly on a regular basis with warm water and strong soap, making use of cleaning gels and wipes before eating or drinking, trying not to touch your face throughout the day, sanitizing surfaces you use regularly such as desks, keyboards, mice, and phones, and so on.
Stick to Social Distancing
The concept of social distancing is something else that we've all had to get used to throughout 2020, and it remains relevant as we move into 2021 as well; keeping at least six feet away from other people at all times will help to reduce your chances of catching and spreading the virus around to others.
At work, this might not always seem possible. Your workplace may involve small spaces, narrow halls, and tight cubicles, so there may be times when you simply have to step a little closer to someone else, but try to limit this as much as possible and do whatever you can to keep your distance from others, as recommended by the CDC.
Don't Forget Your Mental Health
At a time like this, with a viral threat causing coughing, fever, and other physical symptoms, it's easy to focus purely on one's physical well-being and forget to take care of your mental health at the same time. However, the mental threats of COVID-19 are just as valid and need to be taken seriously.
A lot of people are feeling stressed, anxious, lonely, depressed, and concerned during these difficult times, and it's important to not suffer in silence if you feel that your own mental health is struggling too. Speak up, talk with friends and colleagues, share your concerns with a therapist, and do whatever you need to do to feel better and more positive.
Conclusion
The COVID-19 crisis is like nothing else we've ever had to live through before, but there are signs that the end may be in sight, so make sure you follow these tips and stay safe as the world pushes towards a brighter future.