Vacationing in the US is quite the life experience. Huge cities that never sleep and breathtaking nature await you! Just don't expect to be able to relax with your favorite Netflix shows like The Office while you're there.
Wait – what?
Yes, The Office is no longer available on Netflix in the US. The show left the platform at the start of 2021. So if you were planning on relaxing with it in your hotel room, or watching random episodes to pass the time while waiting for your flight, you're out of luck.
Don't let that ruin your vacation, though. We'll show you a secret way to unblock The Office on Netflix while you're in the US so that you can watch it.
The Simplest Way to Unblock The Office on Netflix – Just Use a VPN
Why wait until you get back home when you can watch this awesome show whenever you want during your trip? As long as you use a VPN, you're good to go!
Here's how this service helps – it hides your IP, which means Netflix can't use it to see your location. That way, the site can't send your traffic to the US library (which doesn't have The Office). Instead, it will send you to the regional library that matches your new IP (the VPN's IP, basically).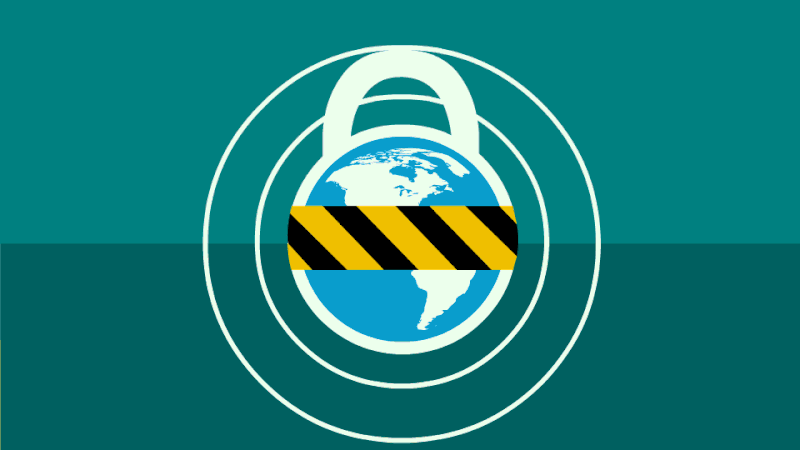 Obviously, you'll need to connect to a VPN server that's in a country where The Office is available. That should be a no-brainer for you – just use a server in your home country! If the VPN doesn't have one there, you can use StreamCatcher to find out where else you can watch The Office. Click here to see where this title is available right now.
As you can see, you can unblock this show on Netflix if you connect to a VPN server in:
● Canada
● The UK
● Japan
● Sweden
● Or Australia
Pro Tip – Don't Use Japanese Servers
Netflix Japan has The Office, but the entire series isn't available on that regional library. You'll only get the first three seasons.
If you're okay with that limited selection, you're free to use VPN servers in Japan. But if you want to be able to watch random episodes from all seasons, you should use other locations. We recommend Canadian VPN servers because they're the closest to the US. So, you get better speeds.
Easy Ways to Boost VPN Speeds
The US doesn't have the fastest Internet speeds in the world. And staying at hotels already means you'll probably deal with slower speeds. And since VPNs will lower your connection speeds, it's important to know how to increase them.
We already said you should use Canadian servers because they're the closest to the US. That way, it takes less time for your device to communicate with the VPN server. If the VPN lets you pick which city the server is in, make sure you choose the closest one to the US border. Also, the server should be close to your current location. If you're in Seattle, use a Canadian server in Vancouver instead of Toronto or Montreal.
Besides that, here's what else you should do:
Lower the Encryption Level
The stronger the encryption, the lower the speeds – especially if your device's CPU is old or doesn't have an encryption/decryption accelerator.
If the VPN lets you pick between AES-256 and AES-128, choose AES-128. It's just as strong as AES-256, but it's faster.
Use Fast Protocols
Like most people, you probably use OpenVPN because it's really secure. Plus, most VPN providers recommend using it.
However, OpenVPN is pretty slow – mostly because it's single-threaded (it only uses one CPU core).
We suggest using more lightweight protocols. We personally prefer WireGuard since it's extremely fast. But L2TP/IPSec and IKEv2/IPSec work just as well. Also, if you happen to use ExpressVPN, you can use their proprietary Lightway protocol. It's extremely fast, and it only takes a fraction of a second to connect to a server with it.
Use Split Tunneling
This feature lets you decide which traffic is routed through the encrypted VPN tunnel, and which traffic is left out. It helps you optimize your speeds because there's less data to encrypt and decrypt.
In this case, you should use split-tunneling to only route Netflix-related traffic: either from the app or from the browser you're using Netflix on.
Disable Background Apps
You don't need web-connected apps hogging your Internet speeds in the background. Turn off any apps you're not actively using while unblocking The Office with a VPN on Netflix.
Also, if you're using a browser, close all the tabs you're not using.
Can You Watch The Office in the US on Other Platforms?
Yes. The Office is available to stream on Peacock. That's where the show moved after it left Netflix. No, Peacock isn't a free service, so you'll need a paid subscription to watch the whole show.
We say "whole show" because the first two seasons are available for free on Peacock. If that's enough for you, there's no need to get a VPN. You can just cycle between episodes from season one and two while you're in the US.
Alternatively, you can also buy the complete TV series on iTunes and Vudu. Don't expect to get it for a cheap price, though. Right now, the whole TV show costs $99.99.
Overall, it's seem like it's a better deal to just use a VPN to unblock and watch The Office while you're vacationing in the US. If you'll stay less than a month, you can get a VPN that has a no-questions-asked 30-day refund. You pay for it, use it to watch The Office while you're in the US, and then ask for your money back when you're done. You're pretty much unblocking and watching the series for free!
Let's Wrap Things Up
If you want to watch The Office in the US while on vacation, you'll need to use a VPN. Just connect to a server in a country where this show is still available on Netflix, and you're all set.
If you have any questions about this process, please leave a comment and we'll get back to you as soon as we can.