We are seeing landlines becoming a thing of the past. For one, they are expensive (than VoIP) and lack the features offered by VoIP phone systems.
A VoIP isn't just about making phone calls; it offers many benefits to a business. VoIP or virtual phone systems for small business offer tools to help teams collaborate. It does so by allowing teams to share ideas, discuss, offer solutions, and delegate tasks effectively.
Depending on what you prefer, you can use a VoIP in multiple ways:
Hardware: If you prefer a desk phone, your existing desk phone can connect to the internet with the help of an adapter (ATA—Analog Telephone Adapter). The phone connects to the adapter, and the adapter connects to the router. The ATA converts analog signals to digital signals and is important for establishing and terminating voice calls. However, IP phones are also available in the market, which directly connects to the router. You don't require any additional hardware for this. IP phones vary in the price range and the features they offer. Sophisticated IP phones even allow you to make video calls and hold conference calls.
Software/Softphone: If you want to ditch hardware, you can use a VoIP software app, called softphone (software telephone). You can download the software on your computer or mobile phone. Softphone offers the same features as a desk phone, including call forwarding, dial pad, call rejection, conference calls, etc. In addition to these features, softphone offers video calling, chatting, and SMS services. Hence, it offers more features than a desk phone. However, as more people in the office choose softphone over desk phones, it causes congestion in the network.
Whether you work in a large corporation or a small business, VoIP offers functionality to all. The current market is replete with VoIP service providers that offer services for enterprises as well as small businesses. There are many VoIP service providers, such as AxVoice that provide services for small businesses and home offices. Investing in a VoIP for small businesses is essential in keeping the team together. Even if your small business does not have an office space, you can remain in contact with your remote employees through a VoIP system.
Why you should invest in a VoIP system for your business?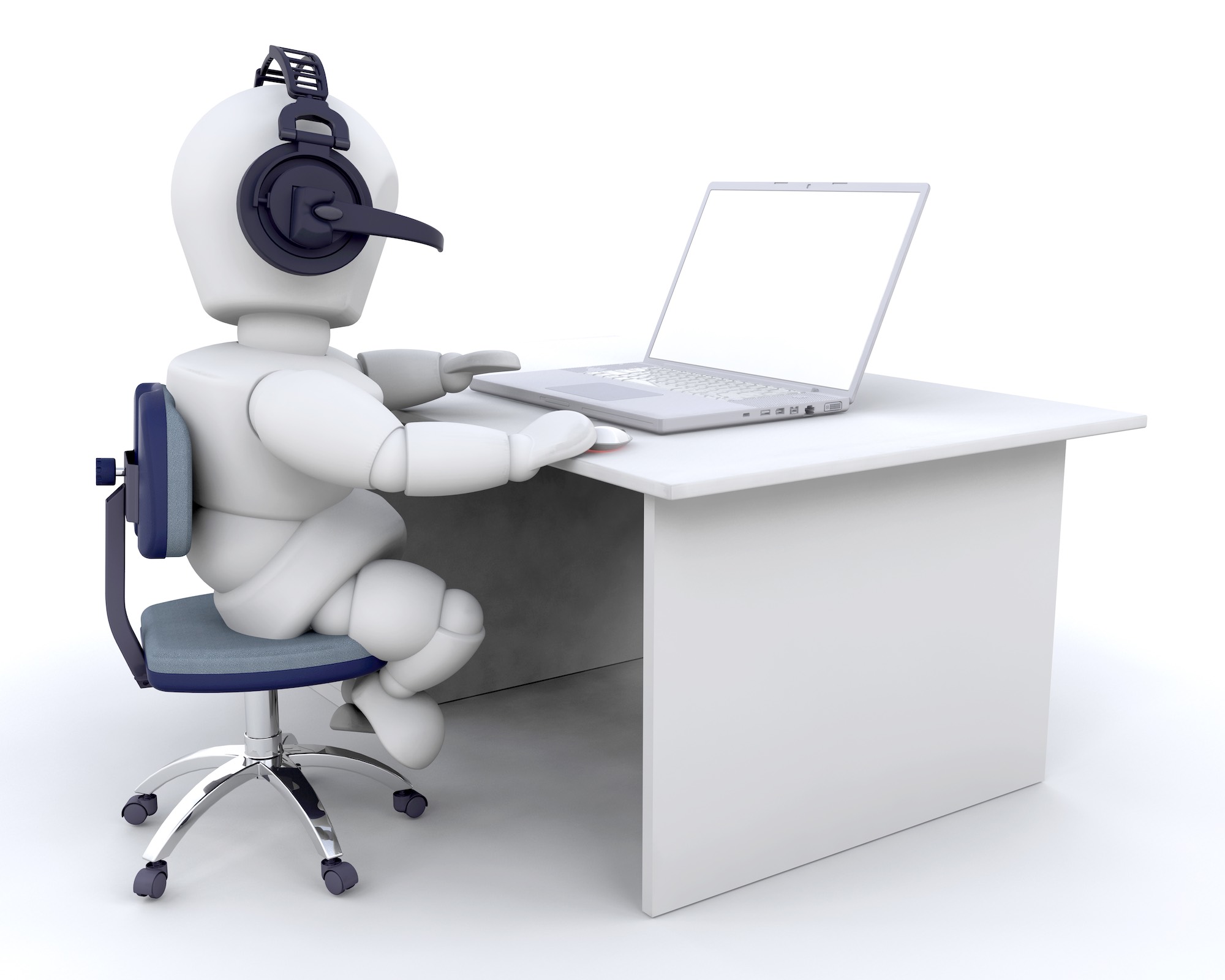 Installing a VoIP in the office provides many advantages. These are as follows:
Flexibility
VoIP allows you to make calls from anywhere you want with the same phone number. If you use a desk phone and wish to make calls from anywhere you want, you need an adapter and a stable internet connection. Softphone does not require any hardware to make calls; you only an internet connection. You can also port your existing number to a VoIP. So you can use the same number with the services by a different service provider.
According to a report by Global Workplace Analytics, 3.9 million people (2.9% of the US workforce) work from home at least half the time. Compared with 2005, there has been a 115% increase in remote work. Because of these trends in remote work, VoIP has become an essential part of an organization because they allow remote teams to communicate easily.
Ease of use
VoIP is easy to install, configure, and use. It requires less wiring compared to landlines. Moreover, you don't require a lot of technical knowledge for its installation. Hardware VoIP phone systems are easy to install. Likewise, you can download a softphone on a computer or mobile phones. In this case, you don't need any hardware at all. Hence, the installation process is simple and straightforward. Apart from this, VoIP phone systems are easy to use. The IP phones function the same way as traditional phones. Similarly, VoIP apps are easy to use.
Scalability
As your organization grows, you can add more VoIP phones without adding much to the cost. On the other hand, adding more landline phone is complex. You need more hardware phones, additional wiring, and a PBX (public branch exchange) that connects all the phones in an office. PBX allows you to make calls within the office by dialing the extension number. For a VoIP system in an office, you also require PBX, which is on the cloud. Adding another VoIP phone is simple as there is no hardware required; you only have to add another phone number to your account.
Cost
For VoIP, the hardware requirements are limited. So the installation cost is cheaper than that for a landline. You can further save the cost by ditching desk phones and IP phones and instead use a softphone on your computer, laptop, or mobile phone. But this is not all! The calling rates, especially the international calling rates, are cheaper. Depending on the VoIP service provider you subscribe to, the calling rates may vary, but they are cheaper than a landline. According to estimates, a single office landline cost up to $1000 per year, while VoIP costs between $25 and $40 per user per year.
Makes management easy
A VoIP system makes management easy because it provides various mediums of communication to employees. VoIP allows users to make phone calls, video calls, and send text messages. VoIP phone systems also improve productivity in an office by enabling employees to multi-task. Since VoIP phone systems save money, funds can be reallocated to other departments to benefit an organization. So it eases the burden on the management to provide desk phone to every office.
Reliability
Previous VoIP phone systems suffered from issues, such as voice latency, dropped calls, and poor voice quality. However, with increasing internet speeds, VoIP phone systems are much reliable than before. Because of this, calls through VoIP are seldom dropped. With 5G technology rolling out soon, VoIP systems will experience less latency, about one millisecond.
Features
The features that exist for landlines are also available for VoIP. Typical features for incoming and outgoing calls such as call forwarding, call rejection, music on hold, interactive voice response (IVR), 3-way calling, voicemail to email (Enhanced voicemail), do not disturb, call blocking, E911, and others are available in VoIP.
What takes VoIP features, to a whole another level is the cloud and Artificial Intelligence. Because of this, organizations can gain insights from incoming calls and determine customer sentiment. It is especially beneficial for the customer support department, where customer satisfaction is the top priority. With the power of AI, you can obtain reports regarding customer trends and performance of the customer support staff. Apart from this, the cloud also helps remote employees from collaborating on a project.
Integrates with software programs
You can integrate VoIP with other software tools used in organizations. The data from calls is accessible to other software, including Customer Relationship Management (CRM). It helps the organization in collecting customer data in real-time and processing it to obtain insights. Hence, many VoIP services offer CRM integration capabilities. Other management tools can be integrated to improve productivity and enhance the performance of employees.
To install a VoIP phone system in the office, you need to have a high-speed internet connection. Since the internet in an office is used for exchanging files, sending emails, and other purposes, it affects the quality of calls. So if you plan on installing a VoIP system in the office, you need to cater to the internet speed and bandwidth requirements for calls via the internet.
In addition to this, you should consider the number of lines that you add to the VoIP system. The number of lines you add means that the internet connection becomes more congested. The internet speed and bandwidth requirements are dependent on the number of lines you add.
There are more considerations in order to make an informed decision about VoIP. Ultimately, the benefits of using the system should outweigh the costs of getting one. Before you commit and say yes to VoIP, read this critical post first.
Because of affordable calling rates, ease of installation, and the features that VoIP offers, businesses are using it more than ever. As technology improves, more businesses make use of VoIP services. But what is interesting is that VoIP offers cloud an AI functionality, which improves the quality of calls and makes it possible to gain valuable insights from it. It is where the value of VoIP systems lies for an organization.