The internet has been a blessing and a curse for teachers. In some ways, it has been an incredibly helpful tool that has helped to reduce the workload of teachers and make lessons more fun. In other ways, it has increased the burden and created more obstacles. This post delves into the pros and cons of the internet for teachers, and what teachers can do to get the best out of the web.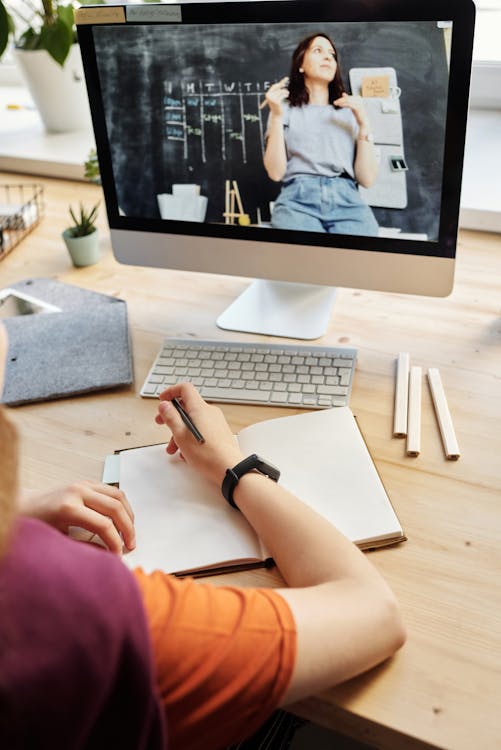 The pros
Easier research
The internet has made it easier for teachers to conduct research before lessons. Whereas past teachers had to read books for knowledge and inspiration, today's teachers can find all the information they need instantly with a quick Google search. There are even resources out there like Learn Bright that can provide lesson plans – reducing the need to spend ages planning lessons independently. All in all, the internet can save time for teachers, while also allowing more confident and in-depth teaching due to greater access to research resources.
Engaging lessons
The internet can be used as a fun tool to make lessons more engaging. Not only can teachers access more worksheets, but they can integrate online activities into lessons such as educational video games and quizzes. Teachers also have greater access to video as a learning tool – rather than being restricted to the same handful of documentaries on video tapes, teachers can access all kinds of video via YouTube.
Remote accessibility
The internet has given teachers access to resources from any location. This includes shared resources that can be accessed from home. Resources can also be shared with students that would previously not be easy to share – making it easier for kids to do homework assignments. It's even possible to use resources like Google Docs to allow students to work remotely on group projects.
Remote communication
Teachers can also communicate remotely with students – including carrying out virtual lessons. This was a huge aid during the pandemic, allowing kids to still partake in lessons from home. The internet has also enabled students to ask teachers questions from home regarding homework via student portals, as well as allowing teachers to provide remote feedback.
The cons
Strain of keeping up
One downside of the internet is that it has forced teachers to become digital experts in order to keep up with the ever-changing technology being implemented in schools. Teachers often then have to teach students how to use these resources. Not only has the internet forced teachers to keep up with technological changes, but it has also forced teachers to be more available and to be more readily able to answer any question (after all, students can now more easily fact check what teachers are teaching).
Inaccurate information
While there is a lot of useful information on the internet, there is also a lot of poorly researched and inaccurate information. Teachers who are trying to find answers quickly can easily fall into the trap of using false information in lessons. More at danger are students who may find false information during homework assignments that you then have to put right.
Digital distractions
The internet can be a huge distraction for kids in class. Now that most phones have constant access to the internet, kids can much more easily access social media or play online games on their phone. Unless closely monitored, school activities on computers can also quickly turn into a chance to play online games or mess around. These distractions could cause certain students to fall behind.
Homework hacks
There is another danger to the internet: students are much more easily able to cheat on their homework. From copying other essays found online to paying other people to write their essays, there are many different cheat methods now available. The most difficult hack to deal with is currently the use of AI to write essays.
As AI becomes more advanced, it can become easier for students to cheat assignments by entering a few prompts and then making a few tweaks. AI scanning tools are available but are not foolproof, giving teachers the hard job of determining whether an essay is truly authentic or written by AI.
Conclusion
In order for teachers to get the best out of technology, they need to embrace all of its benefits and be prepared to deal with its drawbacks. Teachers need to be using the internet heavily for both research and within lessons to add enjoyment, and they need to be making the most of its remote capabilities. But teachers also need to dedicate time to keeping up with tech and monitoring its use by students. It can also be worth occasionally forcing students to break away from tech to truly test their knowledge and get them concentrating – this can be done through various classroom activities using paper or oral communication.