The value and importance of SEO can't be emphasized enough. This is because search engine optimization (SEO) provides organizations and businesses with the opportunity of attracting customers through online search.
As you already know, more than 92% of activities happening over the internet begin with a search. So if your business brand doesn't have strong or solid SEO strategies and you're conversant with the latest trends, you can find it hard to optimize your return on investment (ROI).
In simple terms, SEO is important since it helps to position your blog, content, and other site properties high on search engine result pages for related keywords.
Plus, by understanding the most SEO standards or rules, you will attract potential customers and drive traffic to your site. Some of the rules and standards you need to know include:
1. Priority Quality, not Quantity
One of the things that SEO focuses on is giving value. This is always a subjective term since it is associated with feelings and emotions.
In order to have a relevant or higher position on Google or other search engines, you will have to give clear signals that all your pages are better compared to those of the competitors.
There are several tips, tactics, and strategies to achieve this. But among the important things you need to do is consider optimizing your content and ascertain that it is quality.
Plus, keep in mind that Google and other search engines prioritize important pages. So for search queries, they will only choose relevant pages, and display order will directly be proportional to their notoriety and importance.
While there are no set standards or strict rules regarding how to craft good content, it must be quality in general.
For instance, the layout should be designed in a way that users will not find it necessary for every section to know what the content is all about.
2. Don't Abuse Keywords
Keywords are basically how you tell Google and other search engines what a specific page is all about. Many years ago, marketers repeatedly used similar keywords, trying to signal to search engines that they were relevant.
Their idea used to be that if search engines ranked your business #3 for keywords you use like eight times, then it may consider ranking you #1 when you use them around 16 times.
But this just lasts for a short while. People who opted for keyword stuffing as the approach to manipulate their search results ended up without traffic.
Usually, search engines like Google use time on websites as one of the ranking signals. The longer visitors stay on your site, the more search engines feel relevant.
If people are unable to read your posts because they are stuffed with keywords making them read like they are written in a foreign language, they are likely to quickly click off your website. When search engines see those people leaving faster, it concludes that your posts are not worth ranking.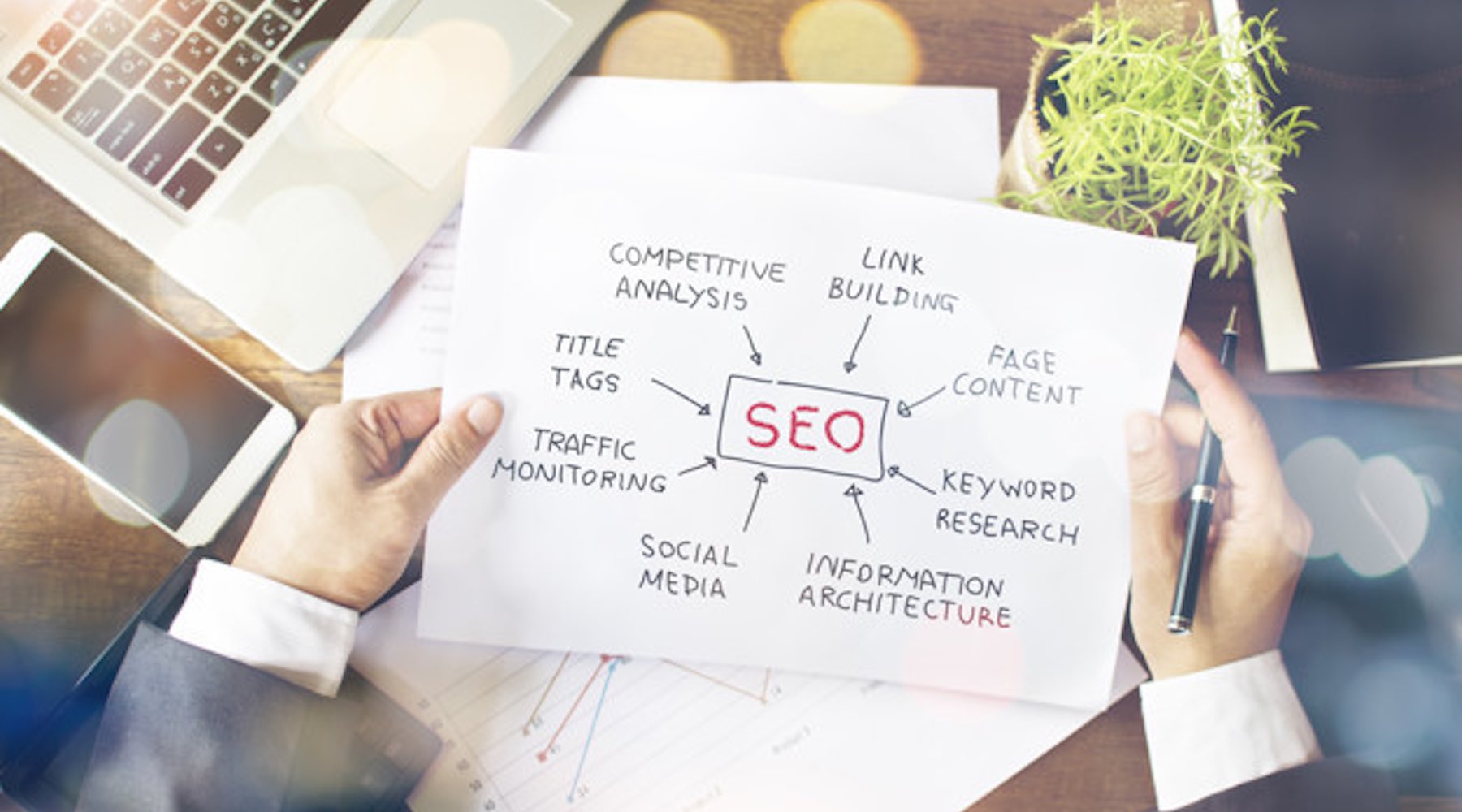 3. Get Rid of Everything That Slows Your Website Down
A few years ago, you would get away with slow-loading websites. Most of you can recall when you had to wait for more than four minutes before a news website loaded fully.
You can now relate to this and attest that it was never a great experience. Today, this is definitely a kiss to death.
Slow pages can really frustrate visitors and discourage most of them from proceeding to the checkout to make an order.
Certain statistics from Strange Loops report that just one second of delay in a page may result in more than 6% of loss in conversions. According to the minds of many prospective buyers, slow sites are not trustworthy – period.
One of the SEO basics often regarded as the best strategy to deal with this problem is eliminating every non-essential element, which tends to slow your website down. If you use WordPress, you may opt for deactivating the plugs you don't require.
4. Update Your Site Regularly
It is worth mentioning that outdated websites can't help anyone. Definitely not your visitors, and particularly not you as the site and business owner.
If the last time you updated your website was five years, it goes without saying that the site won't perform as it used to.
When you mostly depend on your website, and it doesn't work effectively due to lack of updates, this will greatly hurt your business.
There are several ways of updating an outdated website. But the most common one is to analyze your content routinely in order to figure out what is and what isn't efficient, then afterward, make the necessary updates.
In a Nutshell!
It is those simple things that make a great difference as you expand all your marketing approaches and establish healthy relationships. If you consider most of these SEO rules, you will see an increase in your revenue and growth in your business.