The internet is a portal to help you access various websites and tools. But finding a free Poster Design tool is not easy. Especially for those who like the design and have trouble paying for expensive design software.
Try using the services of an online poster design website. Everything will be easy, fast, and no need to install software when using. Poster design will no longer be a tiring job with the Top 4 Best Free Poster Design Websites below. Please refer to the following offline!
The first Free Poster Design Website to use is DesignCap. Using DesignCap is easy; there are hundreds of templates and editing features that will optimize your design.
DesignCap's interface is very easy to use, even if you are a newbie, you can complete your design easily. To design an online poster on DesignCap, visit the DesignCap website. Next, select the Start – Free button to make the poster design.
Then you need to log in. If you do not have an account, please click the "Sign Up" button at the top right of the screen. You can use your Facebook or Google account to register.

Ranked No. 2 in the website for free poster design is the Block Poster. Just like DesignCap, Block Poster is created with an interface that makes it easy to use.
Through Block Poster, you can turn your homemade photos or selfies into a poster with lots of options. In addition, you can also download directly as a PDF to print directly.
First access the Block Poster, pull down when the Start button appears. Clicking will lead to a new page. Here, you can customize an image file from the device memory that you want to design as a poster.
Finally, the design is complete, click on the Create My Poste menu. Your edited image will then be saved as a PDF file. That way, you can print directly to the printer.
Want to design your own poster quickly? Visit the Posterini Free Poster Design Website. You can design professional posters, banners, flyers and brochures. In addition, you can also choose different poster templates already available or upload photos to edit into a poster.
To take advantage of the various features available, first create an account on this Free Poster Design Website. And after confirmation of registration, of course, done via email, you can start designing, saving or sharing your homemade posters on various social media platforms.
There are features available on the left side of the screen for image editing. No more hassles, you can get your own free online Poster design at any rate.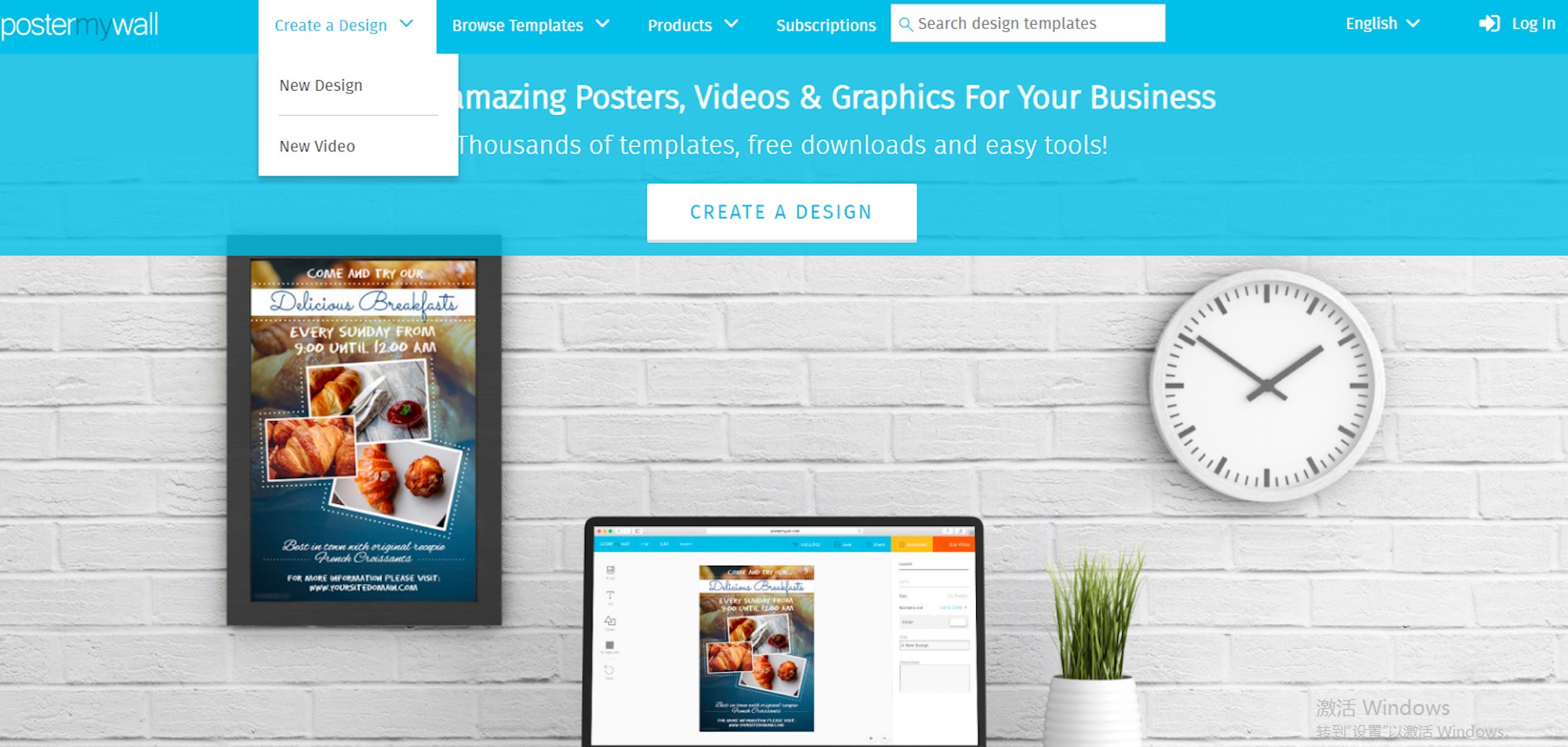 This is the last Free Poster Design Website that you can freely design for free posters. This website is free to use by anyone and takes the creativity of users to create the desired design.
You can use it without prior registration. However, in the poster design file that you will download, you will see a small watermark. You can remove watermarks on images. You just need to register a registration fee of 29.95 USD per month. In fact, the small watermark appearing in an image is not a problem. Only small factors affect your design.
To use PosterMyWall, start by visiting the website and then clicking the Create Design button. Next, you will be taken to a new page. Select or search for the category of images you want.
Then a new page will appear. On this page, you can edit the image into a poster. For features you can use include uploading new photos, entering text into images, changing image layout and adding clipart.
If the online poster design was created successfully, you can save it by clicking the Download button located on the right of the screen. Easy, right?
Above are the Top 4 Best Free Poster Design Websites, which ATP Software synthesizes. Hopefully with the above Web Design Poster you can use to create the most beautiful poster design. If you feel good, please leave a comment below!
Good luck!