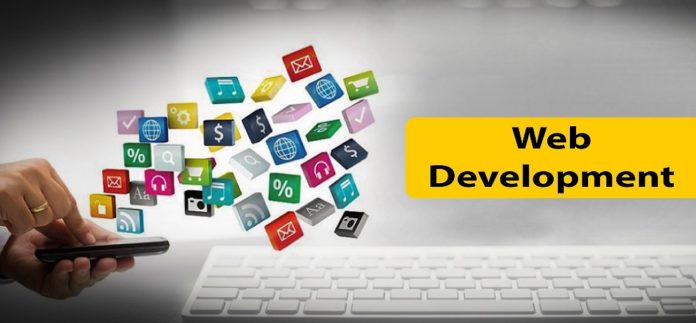 Being an entrepreneur, you already must be know the importance of having web presence. It is your virtual address where the target audience can visit and explore about your business, services, location, portfolio, etc. Having strong web presence is an essential decision as this helps budding companies become digitally and technically strong.
Now, you have two options to achieve this goal – hire in-house team or outsource web development project to an agency.
Outsourcing has played an effective role with India being on the top of the industry. According to the studies, various global brands across the world prefer India than any other countries to offshore their work.
But, what's the reason that encourage global brands to choose India as their preferred outsourcing destination? Of course, financial factor is there, but there are many other reasons that make it the top choice. I've identified top reasons to choose India as best outsourcing partner.
Pool of Talent
There's no doubt India is a pool of talent with millions of people having expertize in almost every area. There are the best doctors, sportspersons, technicians as well as web development experts in India. The outsourcing agencies in India hire certified web developers and designers who have deep knowledge and experience of handling even the most complex projects. You can do your research based on your requirements to make the best choice.
It is recommended to choose only the ISO certified organizations for your web development needs as these agencies follows international standards and processes for website development. These professionals ensure delivering project in budget and on shortest period of time, thanks to their skills in efficient planning and expertise in web designing and development.
Cost Effective Services
When it comes to getting premium web development services, there is no better place than India. There are various web development and designing companies in India that offer professional services at low costs. It's mostly because as compared to the countries in the West, the labour cost in India is relatively lower. According to the statistics, you can save more than 75% of what you would spend on hiring a professional for web development in western countries.
But, it's important to not always look for the cheapest options as this will end up costing you more in the long run. Make sure to choose the best one that fits your budget as well.
Security
Most outsourcing companies in India work with "Non-disclosure agreement" so you can be sure that your confidential details and unique ideas will be safe with the particular company. Registered and trusted companies in India provide complete security to the crucial business data and other confidential properties of clients, making it highly safe and secured.
Effective Communication
Although it may seem a hurdle to many people initially as the time zone of India and western countries is nearly opposite. However, many companies work according to your specific time zone to ensure offering effective solutions with clear communication with their clients. You have access to their team members via phone calls, skype chat or email to share your ideas or get details about the progress of your particular project.
If you are still facing any issue with the communication, you can share your idea with the team and they will do what's required.
Latest Tools & Technology
When we are talking about the web development and designing, it is important to mention about the changes in technology because latest versions of programming languages are released every week or month. This may raise concerns over the quality, but not when you are dealing with a trusted company. These companies, as mentioned above, have professional and expert team members who keep themselves abreast with latest technologies and have in-house farms of latest devices to ensure working on the best technologies and to check the performance on all the latest devices for complete satisfaction of the end users.
On-time Support & Maintenance
The job of a web developer doesn't end with the handover of the project, but that's just the beginning. This is where outsourcing companies prove to be most effective and helpful as they offer 24/7 extended support and maintenance for web development and designing projects. You will be provided with complete quality managed services and maintenance once the project is over.
Whether it's upgrade to latest technology, technical issues or server-related issues, you can always contact them to troubleshoot. Make sure to ask if the company provided extended support for free.
Outstanding Quality
When you know that you have the best team of certified experts working on your web development and designing project, you can be sure about the quality of your work. Certified experts are proficient in working with the latest technologies and tools to ensure you are getting custom web solutions that are user friendly and engaging too.
To maintain the highest standard, outsourcing web development companies in India research the anything and everything about the current technologies, topics and industries to ensure offering services that are most effective and result oriented.
Added Flexibility
In the web development and designing industry, there are always chances of some trouble, but the outsourcing companies in India are always ready with backup. They have teams of experts to handle technical issues and hassles you might face during off hours/holidays/ weekends. Whether it's a small or large web development project, you can trust on Indian outsourcing companies to complete the project on time and in your budget.
Above-mentioned are some of the key benefits of choosing India as your web development outsourcing destination. But this is just the tip of an iceberg. You can approach the certified companies in India regarding your web development or designing project and see the difference.
Before making the final choice, make sure to go through their reviews to be double sure about the quality you will be getting from a particular agency.
Author's Bio: I am currently working as a Software developer with Adreno Technologies. I have a great passion for Software Management Systems and understanding of analyzing MySQL queries for performance and writing queries that will scale well. Apart from Software Product Development Outsourcing, I have focused on investing my efforts on Web Services, Specification, and Verification of Software Systems, Business Process Management, offshore software development India, Case Management, Intelligent User Interfaces.