Taj Mahal is an ivory-white marble mausoleum situated on the south bank of the Yamuna river in the Indian city of Agra. It was built by Mughal emperor, Shah Jahan in memory of his third wife, Mumtaz Mahal. It is a symbol of love and devotion. Taj Mahal was built by 22.000 laborers, painters, stonecutters, and embroidery artist. Its intricate work of art and architecture took almost 17 years to complete.
Agra, a wonderful city located in the state of Uttar Pradesh, approximately 200 kilometers from Delhi is a beautiful part of India's popular Golden Triangle Tourist Circuit.
Even though Agra in India is seen as a synonym of Taj, the city stands in testimony to a great amount of architectural activity of the Mughals. Besides being the pride of India, it is one of the Seven Wonders of the world.
It a famous Indian landmark and tourist destination spot, attracting more than a million of both local and foreign tourists every year. Foreign tourists and enjoy their vacations in the beautiful streets of India by applying for e-visa India. One must never miss at least a day in the beautiful building of white marble.
The shining white marble material of Taj Mahal gradually alter its color in the changing light of the day. This place is worth getting up early for a majestic sunrise and staying up till late for a blazing sunset.
Considering the summers and rainy season of India, November to February is the best time to visit Taj Mahal. Although you might get some amazing off-season discount during the other months.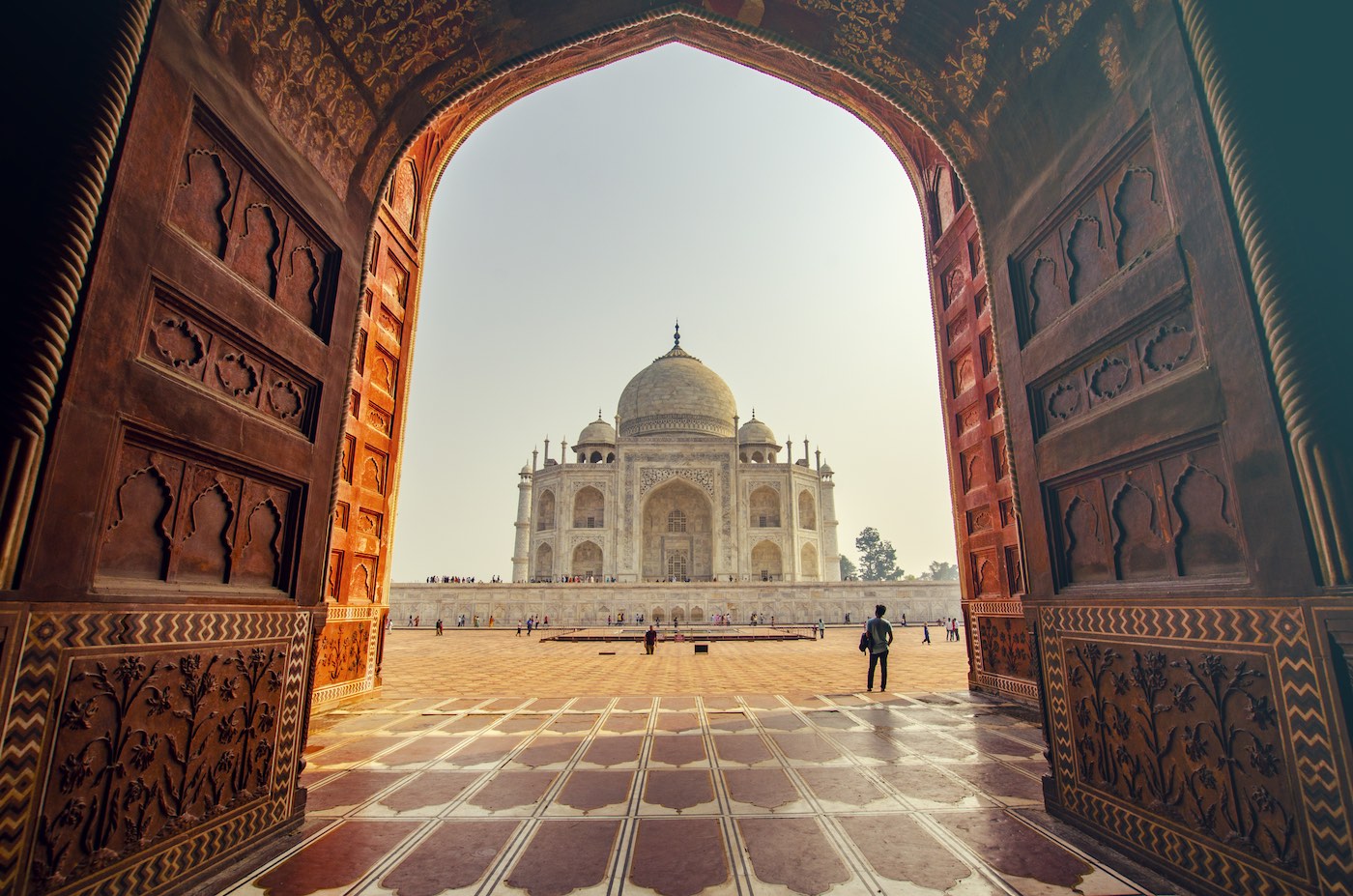 Planning A Visit To Taj Mahal
The building welcomes the tourist every day from 6 a.m. to 7 p.m except for Fridays', as it remains closed for prayers. The Taj Mahal also stays open for night viewing every full moon from 8:30 p.m. to 12:30 p.m. The same night viewing is followed two days before and two days after the full moon. Whereas, night viewing is never allowed during the holy month of Ramadan every year.
This place has strict security consisting of various checkpoints at all the entrances. The bag is scanned before entering into the building. Visitors are allowed to take only one small bag containing a few essential items, such as cell phone, camera, water bottle. Edibles, tobacco, electrical items, or knives are strictly prohibited inside. Even the cell phones aren't allowed during the night viewing sessions.
There are different ticket prices for local and foreign visitors. The price list is given below –
1. For foreigners –  Rs1,100 on cash payment and Rs1,050 on online payment.
2. For Indians – Rs.50 on cash payment and Rs.45 on online payment.
3. Free entry is allowed for children under the age of 15 years.
The package of foreigner ticket includes a shoe cover, water bottle, and a tourist map of Agra and a bus or golf cart service to the entry gate.
PRICES FOR NIGHT VIEWING TICKETS ARE AS FOLLOWS –
The tickets for night viewing must be purchased between 10 a.m. to 6 p.m. at least one day in advance from the Archaeological Survey of India office.
1. The ticket costs Rs. 750 for foreigners.
2. The ticket cost Rs 510 for Indians.
3. The ticket cost Rs. 500 for the children aged between 3-15 years.
Therefore, Taj Mahal is indeed a beautiful place and you can go afterwards to a romantic cafe in Delhi. Make sure to take beautiful pictures of yourself and your spouse with the mausoleum as the background.