The largest Egyptian museum, the largest museum in the world. expected to open later this year in 2018. A museum worthy of our Egyptian civilization displays 100,000 archaeological pieces of Pharaonic, Greek and Roman civilization.
The news is coming up and we are so excited that the project is finally coming to an end.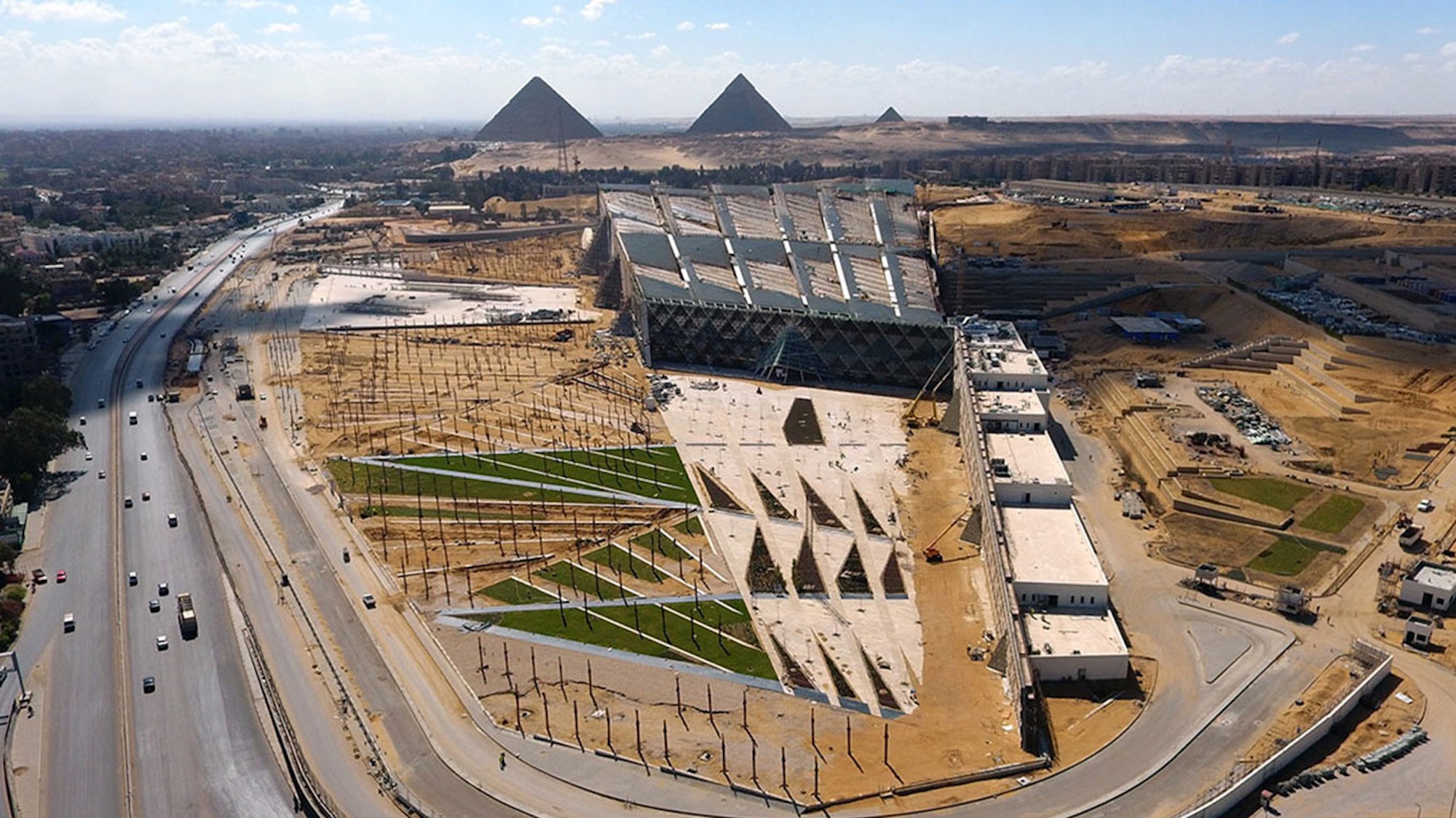 Photos have started to emerge on social media about the completion of the project. Especially after King Ramses II statue was moved to its resting place at the new museum.
Here is a photo album of the King's journey to the museum:
https://www.instagram.com/p/BeYm8wEjnZI/
The museum includes 9 labs and sections at the most professional level to restore the monuments to its original form:
Ceramic, glass and metal laboratory: Special restoration of the pots and statues made of inorganic materials.
Wood factory: The restoration of wooden artifacts such as coffins, statues, funerary furniture, wooden models, boats, tools and wooden trusses.
Stone Factory: Great stone artifacts of the restoration process.
Microbiological Laboratory: Determining the types of living organisms that cause damage to the impact, making it easier to prepare the chemicals necessary to stop the growth of these organisms.
Scanning electron microscopy laboratory: The method of processing samples and chemical components before sending them to the microbiological laboratory.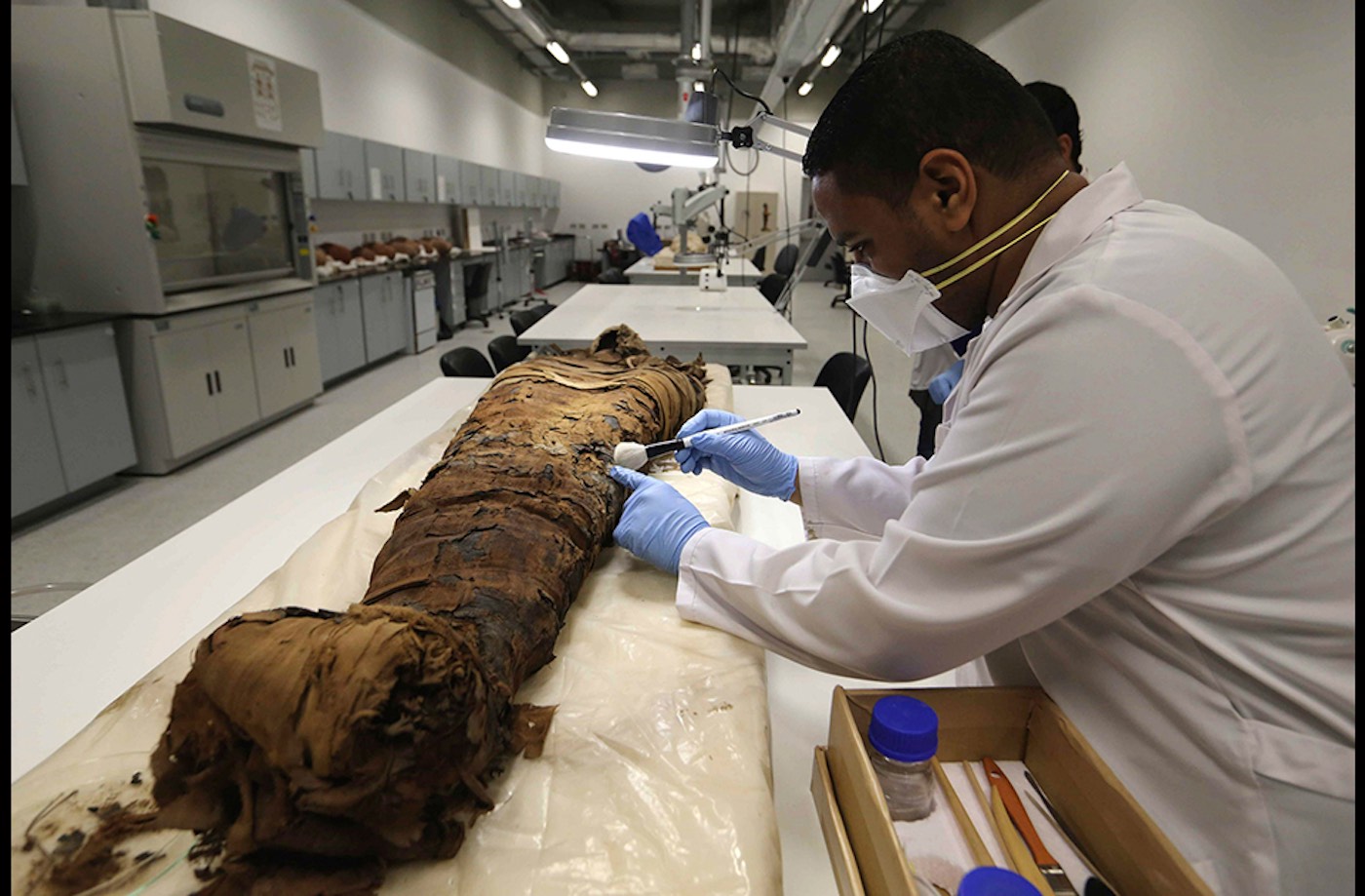 Mummies lab "human remains": the restoration of mummies of birds, especially the birds of the father "Horus", which is one of the idolatry of the Pharaohs.
It is planned to establish a world tourist walkway that will be allocated to the area between the museum and the pyramids. By removing the Shooting Club and all places that obstruct the walkway, as well as the construction of an overopass bridge over the road Fayoum, which will be implemented during the final phase of the museum. The walkway will be used to transport tourists from the museum visitors to the Pyramids area either through golf carts or similar
The museum also houses an international conference center, cinemas, restaurants, bazaars, gift shops and gardens.
Special guests are already flowing to the area, here the longest Man alive and shortest Woman alive.
https://www.instagram.com/p/BejAgMDDqsQ/