Re-imagine the resort experience with All-Inclusive by Marriott, the newest and most rewarding name in immersive vacations offering an award-winning collection of hotels for every travel lifestyle.
Through distinctive premium and luxury hotel brands, All-Inclusive by Marriott curate authentic experiences that pique the curiosity of modern travelers. Marriott hotels are situated on the most beautiful beaches. Hear the waves crashing on shore from your well-appointed guest room or suite. Explore beautiful islands and experience local restaurants, bars and nightlife all around the All-Inclusive by Marriott hotels and resorts.
Plan a peaceful getaway or a fun family holiday. Spectacular beachfront destinations, attentive service, and outstanding amenities make your getaways the great escapes you've dreamed of. Spoil yourself with water sports and with a Dine Around Programme.
Crystal Cove by Elegant Hotels
This premium all-inclusive tropical beach resort brings to life Barbados' unique paradise on a lovely beachfront cliff spanning the island's renowned West Coast. Modern guest rooms and suites feature casual comfort amid lush garden views or ocean vistas. Water sports, beach recreation, and three lagoon-style swimming pools fill your days with island adventure, whilst the two lovely ocean view restaurants make every meal memorable.
Tamarind by Elegant Hotels
A stylish blend of barefoot Caribbean and elegant Mediterranean design, this all-inclusive resort is located on Barbados's idyllic West Coast, just 35 minutes from Grantley Adams Airport, 20 minutes from the capital, Bridgetown, and only 10 minutes from the upscale Limegrove Lifestyle Shopping Center as well as the local nightlife in Holetown.
The House by Elegant Hotels
The House, an award-winning tranquil adults-only all-inclusive haven, makes Barbados your private island. Located on the world-renowned Platinum West Coast on a pristine stretch of white sand beach, the suites provide modern simplicity and comfort. A favorite of celebrities and sophisticated travelers, the everyday experience is filled with luxurious indulgences at The House.
Treasure Beach by Elegant Hotels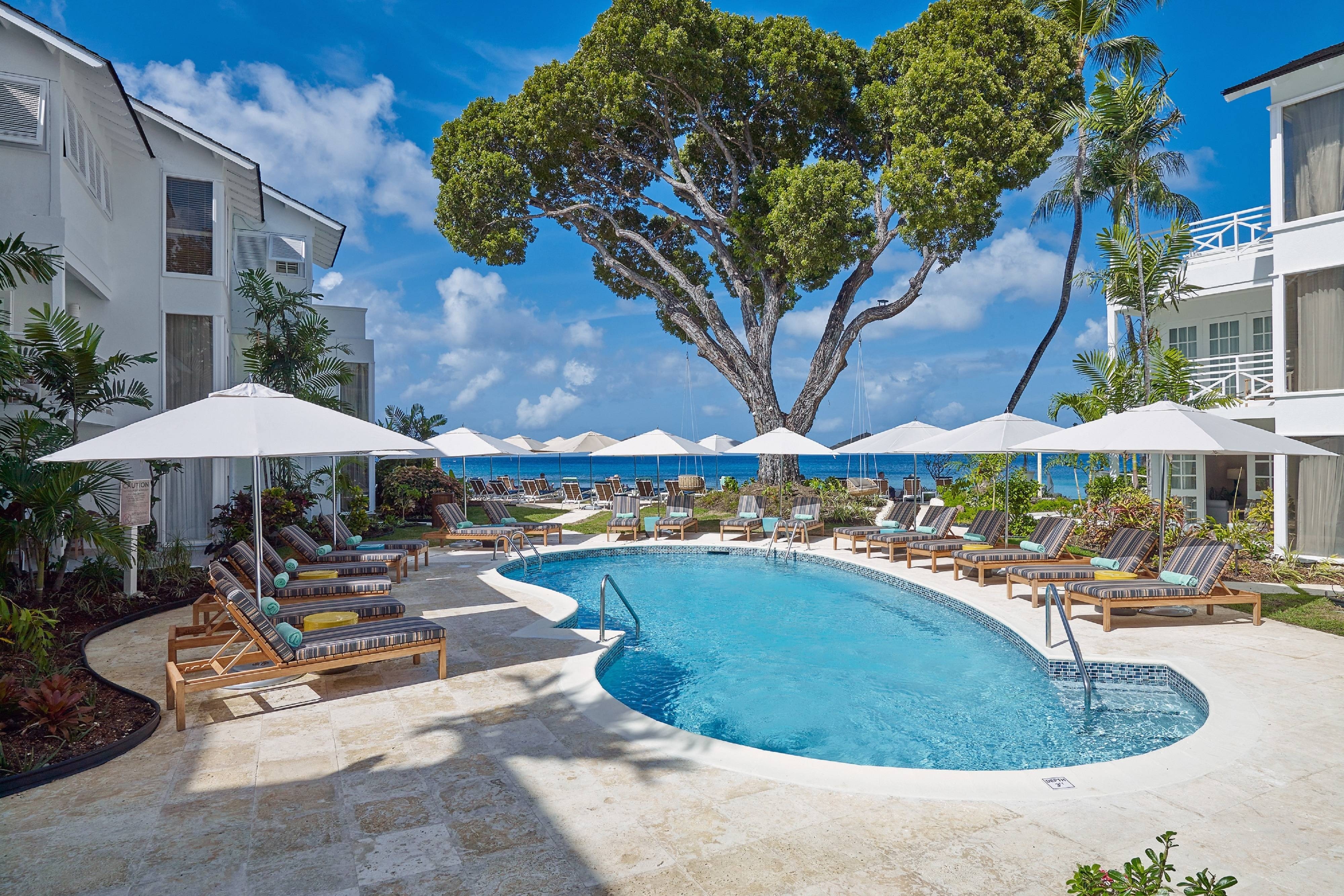 The adults-only ocean-front boutique resort offers a true experience for the senses with everything included. Focusing on culinary and art, Treasure Beach is a true gem amongst luxury all-inclusive hotels in the Caribbean.
Turtle Beach by Elegant Hotels
Turtle Beach is a lively all-inclusive, all-suite resort situated on the scenic south coast. With exciting surf, turquoise water, and white sand where sea turtles return each year to nest, you'll find a great array of complimentary inclusions to enhance your stay.
Waves Hotel & Spa by Elegant Hotels
Waves Hotel and Spa, the very first all-inclusive wellness resort in Barbados, is mindfully designed to enhance your well-being and nourish your spirit. Situated on the island's picturesque western coastline where swaying palm trees, secluded white sand beaches, and spectacular nightly sunsets create a stunning backdrop for a tropical mind and body retreat.
Additional experiences coming soon to Antigua & Barbuda, Mexico, Costa Rica, Dominican Republic, Jamaica, and Saint Lucia.