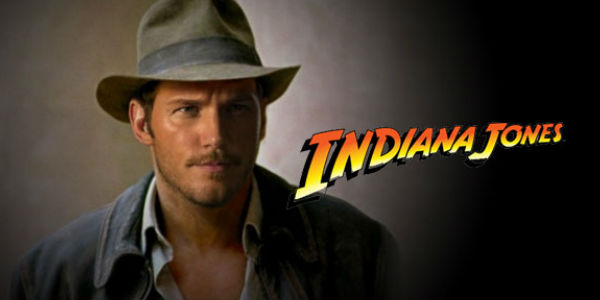 Steven Spielberg might be at the helm of Chris Pratt's rumoured outing as Indiana Jones. The award-winning filmmaker – who directed Harrison Ford in four adventures as the whip-cracking archaeologist – is interested in taking the reins as the franchise is rebooted, reported Deadline. However, the film is in the early stages so Spielberg's role as a director isn't definite yet. It's thought he will wait to see a script before signing up.
Parks And Recreation star Chris hasn't officially signed up for the film either, but he is thought to be top of Disney's list to lead the reboot. The 35-year-old recently proved his action chops as Star-Lord in Marvel comic book movie Guardians Of The Galaxy. Harrison Ford first donned Indy's fedora in Raiders Of The Lost Ark in 1981. It was followed by Indiana Jones And The Temple of Doom in 1984 and Indiana Jones And The Last Crusade in 1989. The last film in the franchise was 2008's The Kingdom Of The Crystal Skull. Ford, 73, has expressed interest in the film but his age is against him.
What do you think about it? Tell us your opinion.