Nothing inspires home renovations more than the idea of putting a house up for sale and closing a good deal in the shortest time possible. This idea, however, puts homeowners in a confused state as they are rarely sure which renovations to undertake and which ones to avoid. Below are a few ideas that will help with your quest.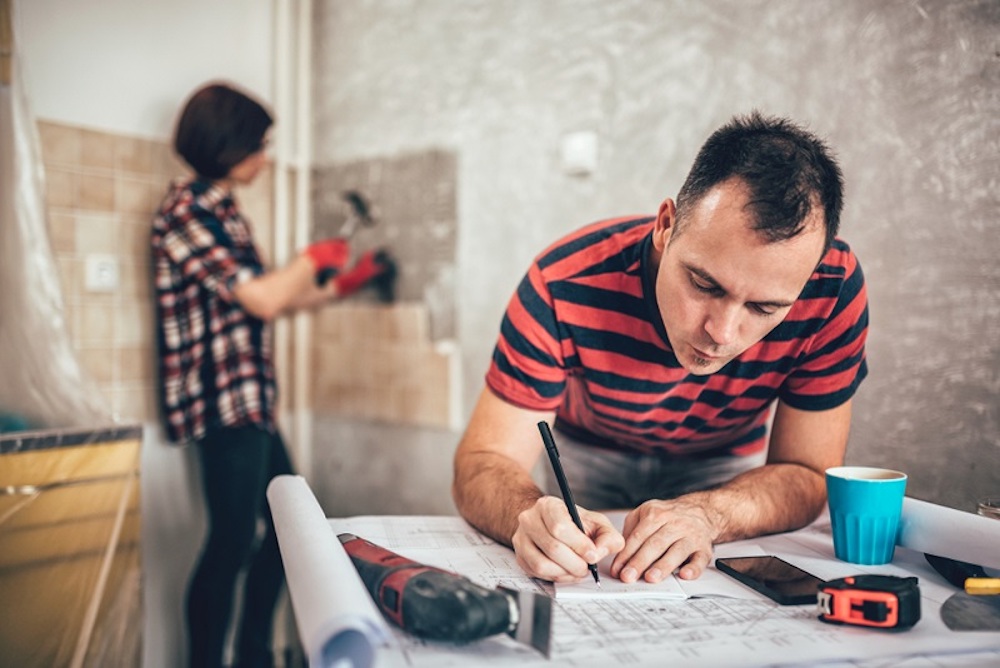 Make Your Home Energy-Efficient
Improving a home's energy efficiency is among the best improvements you can make before selling it. You can do this by replacing any appliance that is 15 years or older and look for modern ones with a high energy-efficiency rating. It is also advisable to seal your windows and add insulation in your attic, to ensure that no heat is lost when using the HVAC system. You should show these updates to prospective homebuyers by leaving energy star certifications on the new appliances and provide copies of your new electricity bills.
Adding more natural lighting to your home by enlarging windows or replacing translucent panes with clear ones will also minimise the need for bulb light during the day. This project will minimise energy consumption and make your home more attractive.
Skip: Solar Panels
While solar panels are a great way of making your home more energy-efficient, you should not have them installed when looking to sell your home. This is because they are expensive, and you may not get your return on investment. Ideally, it would make more sense to have them installed earlier and enjoy savings from the low electric bills. Furthermore, solar panels require maintenance, which some potential buyers may not like.
Improve Your Landscape
Your home's landscape can be a major selling point, especially if it appeals to buyers. As such, you need to improve your garden by clearing weeds and trimming trees. You may also add fertiliser to your yard to make everything grow healthy and become greener. It is also essential to trim and clean your driveway and sidewalks. Planting simple flowers will also raise the value of the home.
Skip: Expensive and High Maintenance Plants
Assets such as large flower beds, water fountains, trees, and topiaries require quite a lot of maintenance, which can turn off potential buyers. Besides, they may be expensive and may not give you any return on investment.
Improve the Appearance of Your Walls
The best and simplest way of improving the appearance of your home is through repainting your walls. This upgrade will not cost you an arm, and a leg as paint is relatively inexpensive, and you can put a little elbow grease and do the job yourself. Ideally, you need to go with a timeless look, and you can achieve this by sticking to plain colours like white, grey, charcoal, beige, and light blue. Ideally, ensure that the colour you choose complements your décor to entice potential buyers further. The best colour is white, as the new homebuyer can paint over it if they don't like the appearance.
Skip: Avoid Current Trends
While trends like wallpapers, patterned stick-and-peel wall tiles may be stylish and attractive, they can quickly go out of style and turn off potential buyers. They may also not appeal you buyer's tastes and preference.
Update the Bathrooms
Among the many aspects of a home that buyers inspect is the bathroom. They expect it to be clean, cosy, and up-to-date. As such, before putting your house up for sale, make small updates that will excite you and anyone else looking to buy that house. Some of the best and simple remodelling projects include upgrading the faucets, changing the showerhead, re-caulking the tub, adding cabinets, and replacing the vanity. If you are looking for a more significant change, consider replacing the bathtub and installing a new floor and wall tiles, especially if the current ones are too stained to be cleaned.
Skip: Making it too Luxurious
While a luxurious bathroom can attract potential buyers, it will not provide a high return on investment. You may also not have the same taste as many prospective buyers.
Upgrade Your Lighting
Where appearance is concerned, updating your lighting fixtures can make all the difference. You can look for new pendant lighting, chandeliers, and ceiling fixtures, but ensure that their colours complement your décor. They should also have a modern look to ensure that they offer an actual update. You should also purchase energy-efficient lights like LED bulbs.
Skip: Skip Expensive Stuff and Ornate Lighting
While good lighting tends to be pleasing buyers, it can also turn them off, if done wrong. Instead of digging too much into your pocket, go for simple fixtures and flashy lights that will increase your energy bills.
Conclusion
From upgrading appliances to simple updates, undertaking a few home improvement projects can help you sell house fast. You are, however, advised to make cheap renovations to ensure that every project you undertake will give you real value for your money. If you are a little low on the cash side and you need to make a quick sale, you may opt for cash house buyers and make a quick sale without too much hassle.