Uber, the infamous people transport app, debuted its newest service UberEATS in 2014. Sooner than later, UberEATS is coming to a city near you any moment now!
 UberEATS is an online meal ordering and delivery platform. It partners with restaurants in dozens of cities around the world so you can order it through the UberEATS app.
 UberEATS works with different restaurants in different cities to offer diverse cuisines including breakfast, lunch, brunch, and/or dinner menus. It is very useful with restaurants working 24 hours every day and for those working at offices that have no time during lunch hour.
Sometimes they offer seasonal or promotional like delivering Oriental food in Ramadan. So like in Uber Egypt, they are delivering mouthwatering basboosa with hazelnuts all over Cairo and Alexandria with just the tap of a button.
The Payment is charged to a credit/debit card on file with Uber (tipping is a new option too). Meals are delivered by couriers using cars, bikes, or even on foot.
So we wrote a few weeks ago about becoming an Uber driver and how rewarding it is. Well now we want to show you how you can make an extra buck by working for UberEATS.
You earn money for each delivery trip based on number of trips and the distance between the restaurant and the dropoff location. In most cities, partners must be 19 years of age or older in order to participate. Uber drivers who currently do rides for Uber can also sign up to do delivery and make an extra from their time!
It's enjoyable working doing something you love while meeting new people (and tasing new foods as well)! Working while being on the move and listening to great beats is the perfect job for me.
Why is it so convenient? Well because you work at your own pace. You can take trips in the mornings, every night, or just on weekends. It's totally up to you. You are your own boss and you can choose when and how much you work.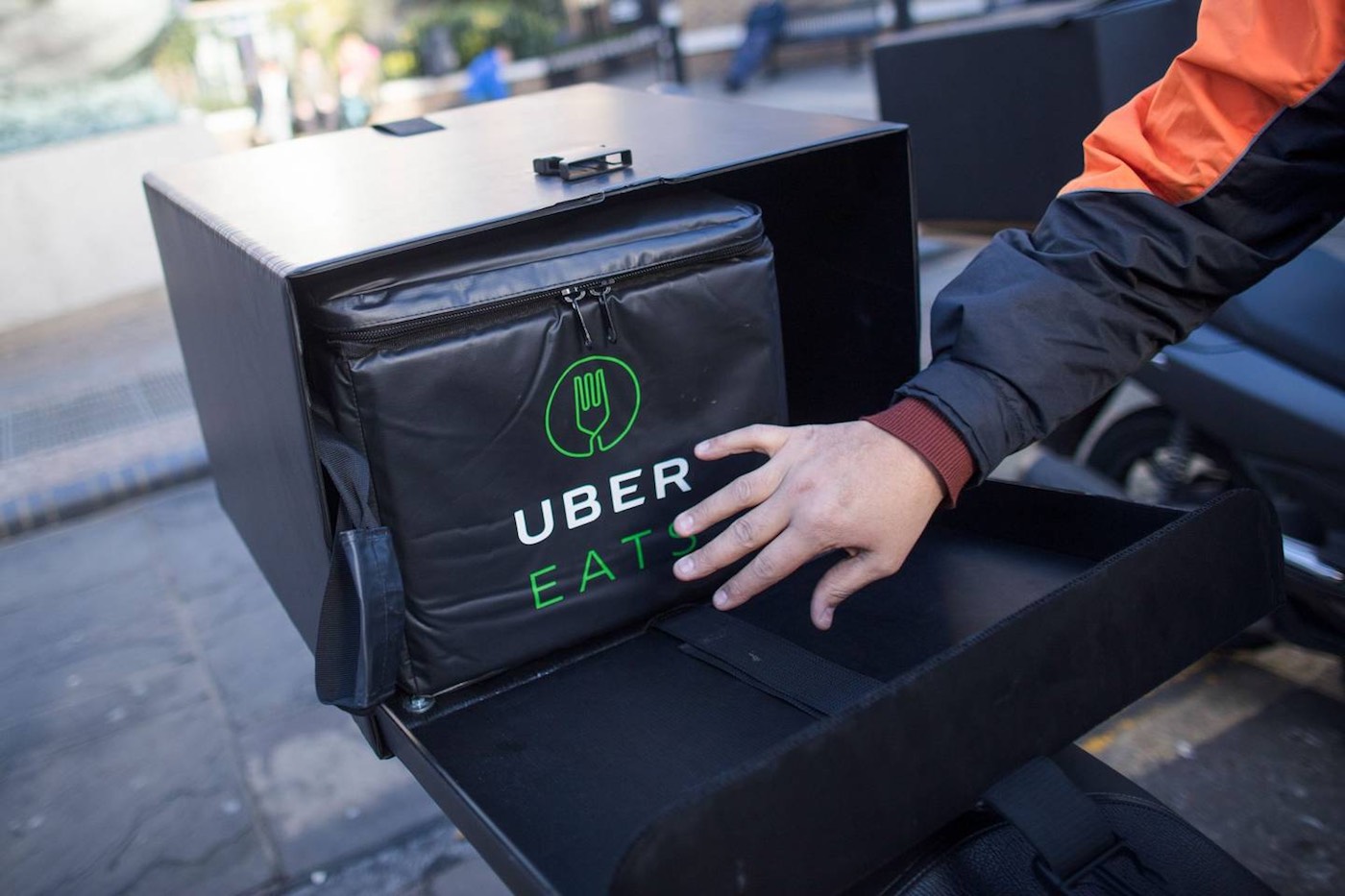 It's even more convenient because you get to choose your delivery vehicle. You can use your car, bike or scooter or even on foot using public transport. You just have to get the food on time and save the money and tips for yourself!
 UberEATS is available in most cities around the World that Uber works in! So what are you waiting for? Signup NOW to become a partner and make the bucks!