Working from home used to be a semi-rare perk in the American landscape, but now, it's extremely common thanks to the global pandemic. As a result, workers all across the country have had to reorient their lives to be able to work-from-home successfully. Unfortunately, it can be a dicey prospect for some. Without your boss and a traditional work environment, it can be extremely difficult to get anything done and be productive. Luckily for you, we've written a comprehensive guide to help you adjust to your work-from-home life and be the best employee possible. Keep reading to learn more!
Step 1: Choose the right office supplies
To work from home, it's important to set yourself up with the right office supplies. If you cheap out on your internet network and your tech, you'll likely pay for it in the form of frustration, dropped business calls, and lost money later on.
Go wire-free where you can; a wireless keyboard and wireless mouse makes it easy for you to move around to wherever you feel the most comfortable.
Step 2: Get ergonomic office furniture
If you feel uncomfortable while you're working, you're not going to be productive. Instead, you're likely going to be distracted by various pains you feel since you're forcing your body to adapt to unnatural positions.
Get a sit-stand desk converter if you want to be able to switch between sitting and standing throughout the day. And if you'd like to commit to standing, a standing desk from Varidesk is a great idea. Just make sure that you take breaks and invest in a foam mat to stand on and give your joints an adequate break.
Step 3: Create a schedule
Without structure, some workers might feel a little overwhelmed. That's why it's a great idea to create a schedule for yourself every day. Give yourself a wake-up time, put on work clothes, and eat a nutritious breakfast. If you have trouble concentrating for long periods of time, consider using a time management system like the Pomodoro timer.
Another great way to stay on track is by tracking your time. Knowing how much time you're spending on tasks can give you the motivation to work a little quicker if necessary.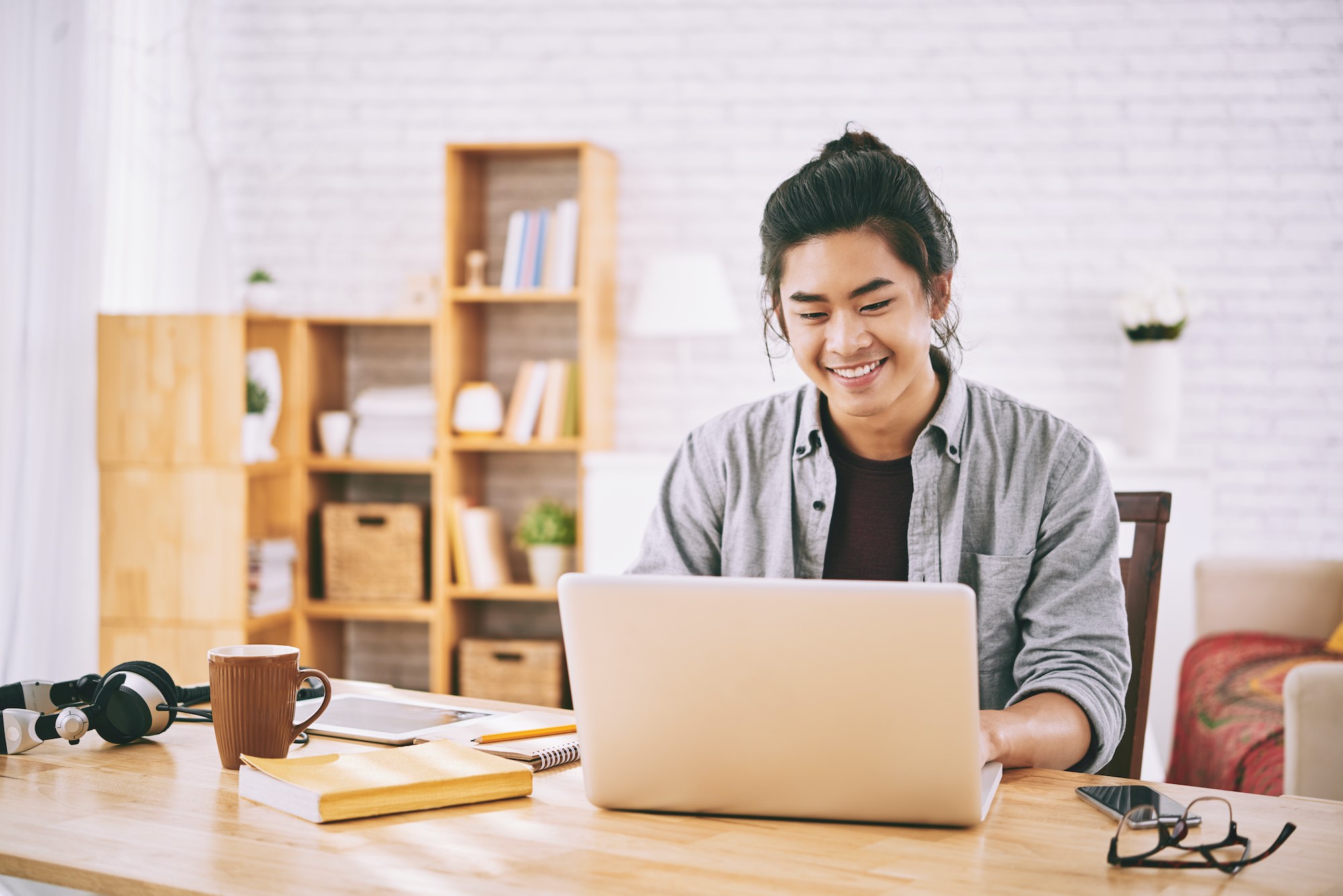 Step 4: Use project management software
If you need overwhelmed with your workday tasks, invest in some project management software. It's a great way to ensure that you are on top of everything. Plus, many types of project management software have collaborative tools so you can brainstorm with your coworkers on content, products, and services that are in the pipeline. Plus, it gives you a bird's eye view of all your important deadlines.
Project management software can streamline your prioritization of tasks that you need to complete on a daily, weekly, and monthly schedule.
Step 5: Know when to unplug
One of the hardest aspects of working from home is knowing when to shut down the computer. When home is your office, the lines between work and your personal life can become blurred. To avoid a poor work-life balance, make sure you give yourself a hard stopping point. For example, let's say you want to end your workday at 5pm. When 5pm rolls around, shut down your computer and do a different, transitional activity.
You could cook food, go for a walk, meet up with a friend, or watch your favorite TV show. Basically, you need a transition activity to help you wind down from work and let your brain and body relax. Remember, you can always put off a task until tomorrow (unless of course, there's a rare emergency that requires you to work non-standard hours – but that shouldn't happen more than once a month).
Takeaways: Working from home the right way
Many work-from-home employees are facing difficulties adjusting. Without the structure that many are familiar with, it can be hard to remain focused and productive. However, after you've created an office environment with the supplies and ergonomic furniture you need to thrive, you can become a better version of yourself. You can also use project management software to help you prioritize your tasks. And finally, make sure you know when to unplug and end your day. With these tips, you'll be in top form in no time at all.