Kids are usually the best company on road trips, but sometimes it can be challenging to manage them. With the right supplies and preparation, you can make your next family vacation easier for everyone. Here are four must-have items that will help you prepare for your next road trip with kids:
Comfortable Car Seat
A child should always be in a car seat while traveling. It will be more comfortable for your child and make them less likely to cry. If you are planning to have more kids, it is worth buying a car seat that will fit them and can be adjusted accordingly. Look for top quality car seats with an adjustable headrest and padding that provides adequate support without causing discomfort or pain after hours of sitting in the same position.
When installing a car seat in your vehicle, check that it does not block either the driver's or passenger's access to the back seat. Ensure that you can also adjust it properly and fix it tightly with a seatbelt and latch system for additional safety.
Snacks and Drinks
It's crucial to pack healthy snacks and drinks for your kids. The last thing you want is them getting hungry or thirsty during the road trip. Bring along a plastic container filled with organic fruit strips or other favorite goodies. If the trip is going to be particularly long, you can freeze a bottle of water and add it to the cooler when you start the journey.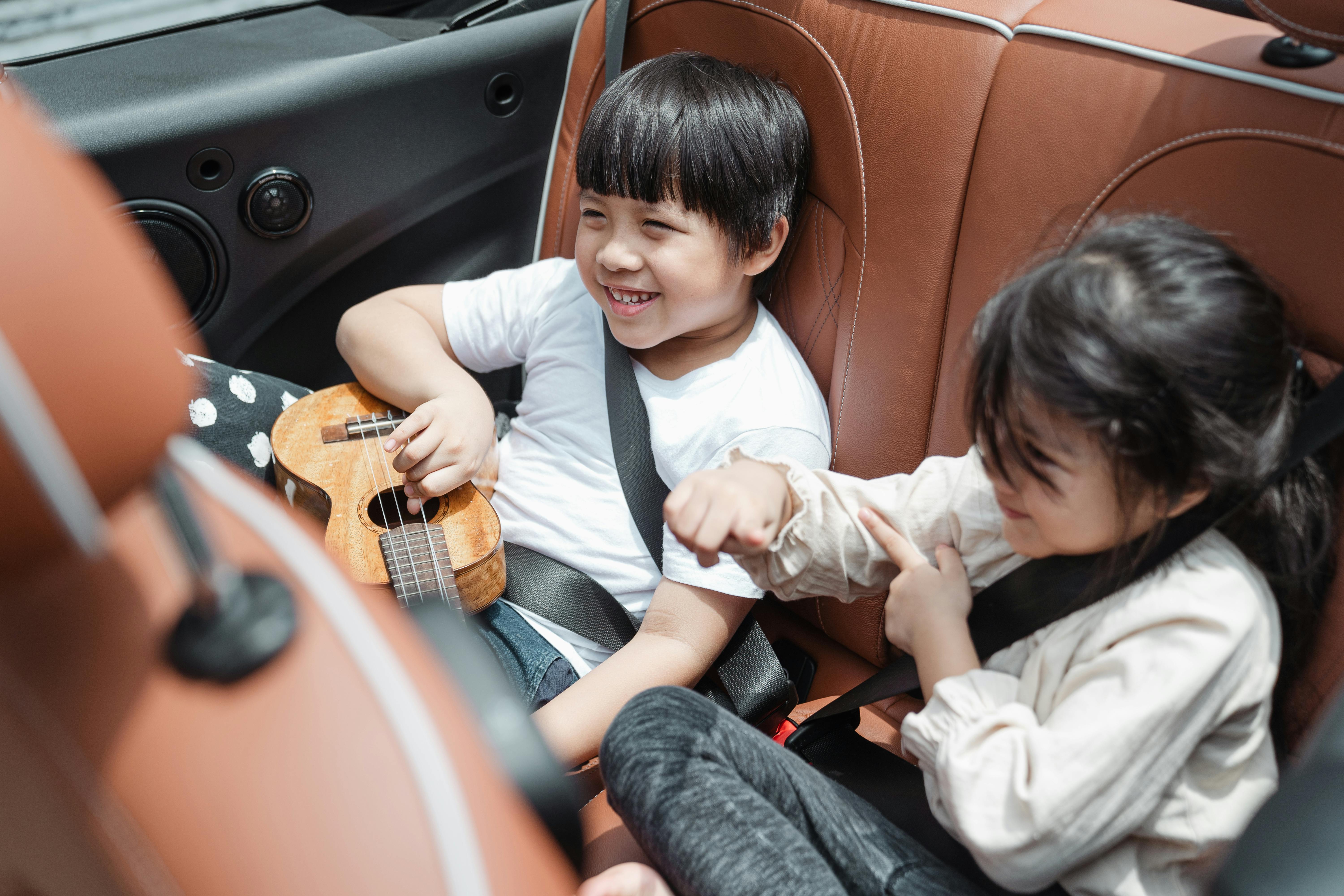 Image Source: Pexels
Toys, Coloring, and Activity Books
Kids love to be entertained. Whether it's a new toy, coloring book or activity pad that will keep them busy for hours on end, you should have these items in your car at all times. There is nothing more distracting than having kids fighting over toys and getting into mischief while you drive.
If you're traveling long distances, then it might be helpful to pick some games that build endurance and keep them busy, like the Alphabet Game or Warlord games. You can also make car time educational by taking note of different state license plates as they go by or by using a map to teach kids where you are.
Napkins and Wet Wipes
Napkins are an absolute must-have on long road trips with kids. All that food they eat while you're driving can get messy. They usually end up dropping crumbs everywhere, so having a bunch of napkins to clean them off is key. Be sure to bring wet wipes, too, because sometimes the mess is just way too much for a napkin.
If you have to stop at a gas station or rest area, it can be really helpful to have wet wipes in your car so the kids can clean their hands after they use any of the bathrooms there.
You can also use wet wipes to wipe down the steering wheel and other parts of your car that get dirty when you're on a long road trip with kids. If they spill something, it's easiest to clean off everything at once.
A trip with kids can be a lot of fun, but there are certain items that you should always have on hand to make sure the trip goes smoothly. Although it's not always easy, the memories created will last forever.